Winners and Losers of 2020
Winner: Vista Outdoor

One year ago, Vista's fortunes were sagging. Ammo sales were in the dumpster, there were layoffs, the selling of brands, and Vista was bleeding money. Vista stock hit a low of $4.29 per share. However, ammo sales have spiked, Vista was prepared, and with the acquisition of Remington ammunition and Remington trademarks, they are extremely well-positioned for the future.

Loser: Remington Outdoor

The former creditors of Remington including the $16 billion Franklin Templeton, backed into unwanted ownership stakes with the 2018 bankruptcy. Apparently, they had no interest in the firearms business and decided to blow up Remington at all costs to exit their positions: positions they never wanted. The settling of the 2020 bankruptcy and auction of Remington assets continues into 2021.
Winner: Sig Sauer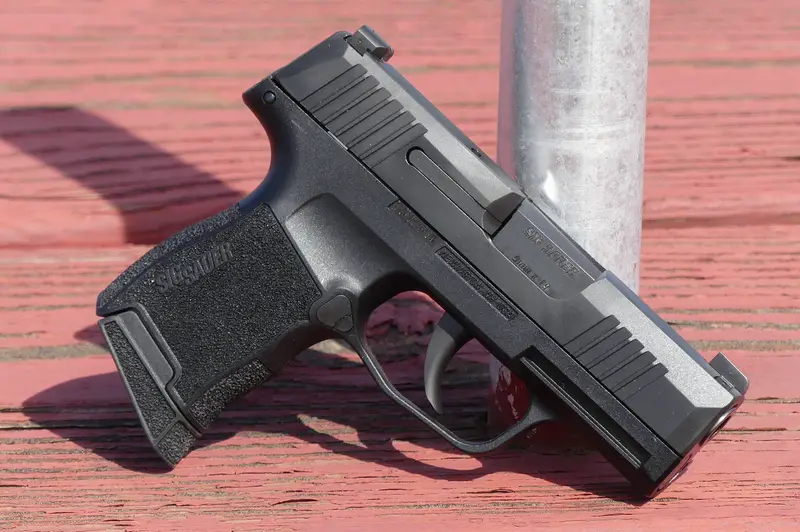 The P365 (my example, above) is now the best-selling firearm in the United States, Sig picked a very good time to enter the ammunition business, and back on January 19, 2017, the United States Army announced that a customized version of the SIG Sauer P320 had won the Army's XM17 Modular Handgun System competition. Sig Sauer has been firing on all cylinders for a good long while by now.
Loser: Browning
Browning has become a lifestyle brand, has apparently given up on handguns, and now discontinues more products than they introduce. For 2019, Browning had only three press releases, and for 2020 they have had zero.
Winner: Mossberg
Mossberg, having already successfully entered the bolt action rifle market, has now successfully entered the handgun market and family-owned Mossberg's timing couldn't have been better.
Loser: Beretta / Benelli
The Beretta Group controls something like twenty-eight brands by now. With the success of Sig Sauer and others, Beretta's handgun prospects have faded, and the Benelli brand continues with the introduction of some of the most ugly and overpriced firearms ever seen. When you see horrific manufacturing crimes like the Benelli Lupo and the Benelli 828U, it is clear that the future is not particularly promising.
Winner: Ruger
Expert, conservative management and a strong balance sheet continues to propel Ruger forward. The Wrangler, the Ruger-57, the LCP II in .22 LR, and the AR-556 pistol have proved extremely popular. With Ruger's acquisition of Marlin, the steady stream of well-received new products from Ruger is well-positioned to continue.
Winner: Smith & Wesson
Despite S&W's rich history of recalls and financial misdeeds, such as paying ousted President and CEO P. James Debney more than $1 million in severance and other compensation after he was found to have engaged "conduct inconsistent with a non-financial company policy" have not slowed their 2020 success. Smith & Wesson has said that sales more than doubled in the quarter ending on Oct. 31, to $248.7 million, compared to $113.7 million in the year-ago quarter. The company also reported net income of $52.2 million for the quarter, compared to $1.3 million in the year-ago quarter, and said it has zero net debt. It has been a spectacular turnaround for S&W, as a year ago they were deeply struggling.
Losers: New York and California
As published in Forbes, December 14, 2020: "There is a steady exodus of businesses moving out of New York and California and the pandemic may have completely changed the way companies operate. Now that working from home has taken its hold, the trend offers CEOs options. No longer do they have to pay for expensive real estate in New York City or San Francisco. They can have people working remotely or relocate jobs to locations that are less costly. Major cities, such as New York, Los Angeles and San Francisco, have punishingly high tax rates and lack business-friendly policies."
Winners: Springfield Armory, Taurus, Glock, Rock River Arms, Daniel Defense, Stag Arms, Windham Weaponry
It is a very good year to be an established brand in the handgun or Armalite platform rifle business, or both. Honest American citizens overwhelming choose 9mm pistols and .223 / 5.56 semi-auto rifles every year, this year more enthusiastically than others.
Loser: The Truth
It has been another bad year for the truth, with ignorant politicians and an uniformed public being told that semi-automatic rifles with box magazines are "military grade" weapons or "weapons of war." One hundred 20 years ago, John Browning patented what became the Remington Model 8 rifle. It was first commercially successful semiautomatic rifle offered for civilian sale in the United States-- patented by John Browning in 1900, patent sold to Remington, introduced as the Remington Autoloading Rifle in 1905, renamed the Model 8 in 1911. The primary market for the Model 8 was hunting. It was offered in .25 Remington, .30 Remington, .32 Remington and .35 Remington.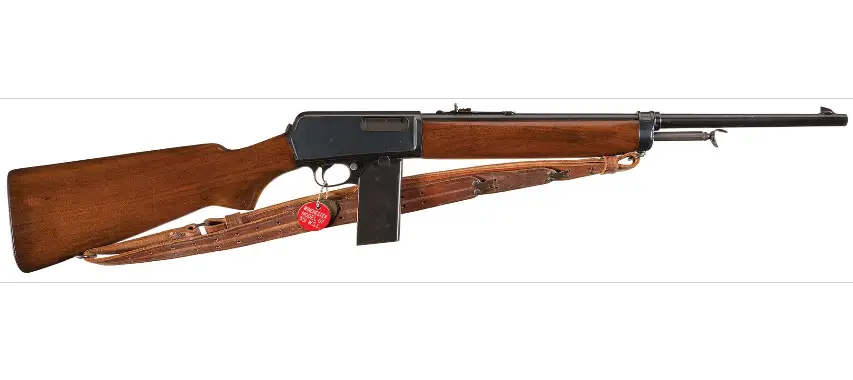 The Winchester Model 1907 (above) was produced for 50 years, its cartridge (.351 Winchester Self-Loading) threw a 180 grain bullet at 1,870 fps . . . similar to the .35 Remington. The 1907 was available with a 20 round detachable box magazine. Civilians owned and used countless thousands of these semi-auto rifles for 40 years, while US soldiers were still being issued bolt-action rifles.
These high power semi-automatic rifles are far older than anyone alive today, with the possible exception of Nancy Pelosi. They were designed, produced, and used long before humans decided that there so much as be a World War. The 'military grade weapon' of the United States was the bolt-action M1903 Springfield: the standard U.S. Service rifle from 1903 – 1936.
Copyright 2021 by Randy Wakeman. All Rights Reserved.