---
YI Lite Action Camera: The Best Action Camera for Hunting?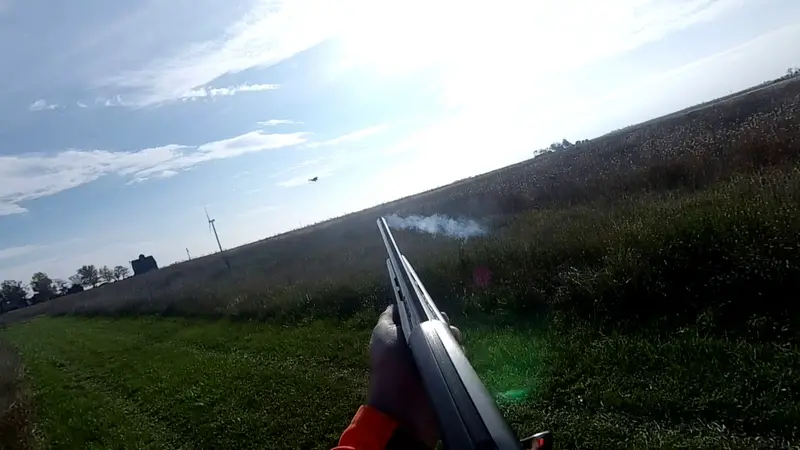 Over the years I've invested (wasted) a ridiculous amount of time and money to get usable hunting footage. The action, or point of view camera segment has been problematic. Poor video quality, poor video quality, poor battery life, the nasty "fisheye" distortion, and the lack of image stabilization have all been barriers to practical performance.
For the last couple of years, I've settled on a Panasonic ZS-15 compact camera, as it has better battery life and better image stabilization than most action cameras, and no fisheye distortion. Though the old ZS-15 has been usable, it still eats batteries (particularly in cold weather), and as is common with small digital cameras, the lenses are not particularly bright. The Sony WX-350 starts out at f/3.5, closing down to f6.5 at full zoom. The ZS-15 goes from f/3.3 - f5.9, the Nikon S6500 from f/3.1-6.5, and the Fuji F850 EXR goes from f/3.5-5.3. More info is at http://www.randywakeman.com/VideotapingBirdHunting.htm .
The Yi Lite Action camera, selling for only $99, is a breath of fresh air and a spectacular bargain. It has Wi-Fi, an excellent touch screen, electronic image stabilization, a f/2.8 lens, you can disable the fisheye effect, and the battery life is terrifically good. The first day in the field with it, the battery gave me over three hours of 1080p 60 frames per second video in upper thirty degree F. weather. That's with the LCD and Wi-Fi turned off.
Whether upland game hunting, hiking, or fishing, you may need to capture many, many hours of video to get a few minutes that are interesting. Fighting to change batteries constantly is something that no one wants. Sixty frames per second video gives you smoother motion in general, very good slow-motion, and the ability to grab clear still frames as well. It is an extremely light and small camera: 65mm wide and 72g in weight, with battery. It has a standard ¼ inch tripod mount on the bottom, built-in.
Along with the camera, I bought a couple of extra batteries, the Newmowa set with the triple charger, and a Samsung 64GB Micro SD card. Getting it ready for the field was easy: update the firmware, set the default to video 1080p 60 fps, set the ISO to 3200, enable low-light, turn off the Wi-Fi, turn on the image stabilization, turn off the fisheye distortion. I captured over three hours of footage and the 64 GB Micro SD card was only half full. So, it looks like you are set for around 6 hours of 1080p footage with this memory card. As the camera writes 2GB files (it wrote 18 mp4 files for me), it is easy to delete files that are not interesting in order to free up memory space if you wish. That means you're ready to capture hunting, hiking, fishing, or whatever activities for about 9 hours with the included battery and the two additional batteries.
I'm impressed, to say the very least, with this affordable action camera, and you will be as well. It does a better job than all of my other action and compact digital cameras for video acquisition, and it costs less than all of them as well.
Copyright 2017 by Randy Wakeman. All Rights Reserved.


Custom Search