<
The Fabulous Browning B-80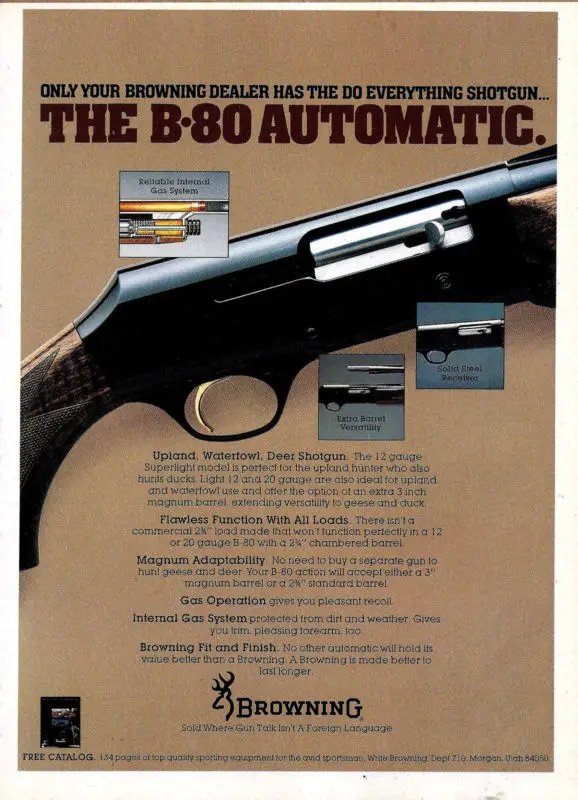 I've been enthusiastically using Browning B-80 semi-auto shotguns since they first came out forty years ago, in 1981. That period of time is enough to send me half-way to the barn, but a forty-year test is a lengthy test by most any standard.
I've had several B-80s over the years. Currently, my high-mileage B-80 example is a steel receiver 12 gauge. With a date code of PX, it was made in 1983. My other remaining B-80 is an alloy 20 gauge, date code PV, which makes it 1985 production. It gets hunted every year, including 2020 and 2021. The B-80 was offered from 1981 – 1988. When the B-80 was introduced, Browning and Beretta shared some of the same ownership.
Around that time, 1981, Société Générale de Belgique, the bank and holding company that owned FN (and bought Browning in 1977), decided to sell FN to the French conglomerate Giat which apparently had an ownership stake in Beretta. FN Browning was desperate to try to offer a decent gas-operated autoloading shotgun. The B-2000 was Browning's effort at a gas operated shotgun. The B2000 was produced from 1974-1983, was expensive, and did not sell well. About 115,000 of them were sold over ten years.
Related to the Beretta 302 / 303 series, only the Browning was offered with a steel receiver as well as alloy. Where the Beretta models had a couple of different magazine cut-offs, the B-80 did not. The stock styles are different as well, as the Beretta's had captured forearms where the B-80 forearms slide over the receiver. B-80's and Beretta 303s use the same stock shims that offer drop adjustment.
As is the case with Beretta 303's, you have your choice of 2-3/4 inch or 3 inch chambers. The 3 inch chambered guns do not handle target loads in 12 gauge and the 20 gauges are even more problematic. That was never a problem for me, as you can change a B-80 barrel quicker than you can change a choke tube.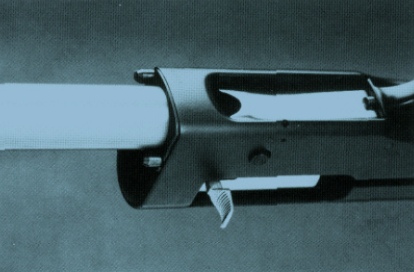 Browning made several attempts to get the 3 inch B-80's to handle light loads, all of which failed. They added the recoil adapter (above) to make sure the barrel moved upon firing, it didn't do much of anything that I could tell, and finally Browning introduced the 2-3/4 and 3 inch "Plus Barrel" with a change in the barrel port diameter that was supposed to enable a 3 inch chambered B-80 to handle target loads . . . but, that didn't work either, in my experience. Browning told me that they had "big plans" for the B-80, but the Browning / Beretta relationship ended and along with that was the end of the B-80.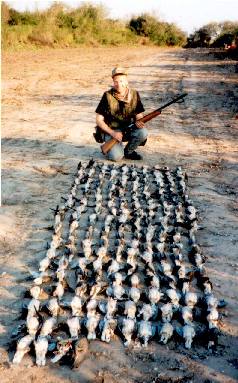 My 1983 B-80 12 gauge has been to Argentina, Canada, and has been used for trap, skeet, and sporting clays as well. It has well over 200,000 rounds through it. The only part that ever broke was the pot-metal charging handle. I noticed blood all over the receiver and it was the remaining part of the charging handle that sliced open my right hand. Browning was kind enough to send me a bag of four or five replacement charging handles, and of course the next one refused to break. Thinking that Argentina was going to break a shotgun, I actually brought two B-80's with me, the steel and an alloy. The alloy B-80 was never fired. The steel B-80 12 gauge is fun to shoot, but at 8 lbs. 2 oz. not all that fun to carry.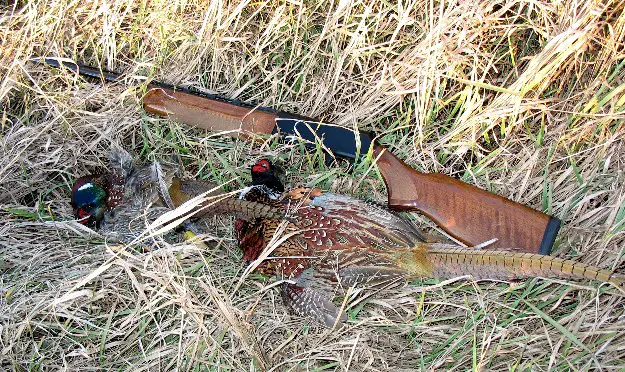 An alloy B-80 20 gauge at 6-1/4 lbs. is fun to carry, though. It is still one of my favorite wild pheasant shotguns and it has not broken anything. Aside from periodic mainspring replacements, both B-80's are original, expect for that replacement charging handle on the steel 12 gauge.
Many older guns are not all that desirable or durable, but B-80's sure are. If you like the way they fit you, they are worth hunting for. Maybe you'll be able to break one or wear one out, but I've not been able to in the first 40 years of using them vigorously. The B-80 and the Automatic-Five are the two best shotguns to ever wear the Browning nameplate, as far as I'm concerned.