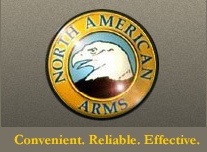 Review: One of Ruger's Finest: GP100 .22 LR 10-shot Revolver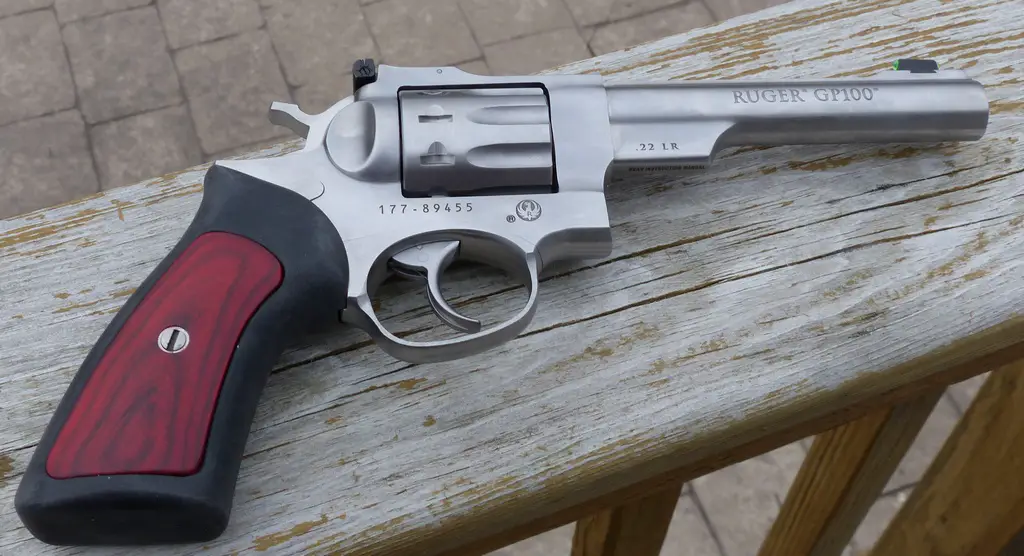 For starters, let's get the obligatory factory specifications out of the way.
Model Number: 1757

Caliber: 22 LR
Grips Cushioned Rubber with Hardwood Insert

Front Sight Fiber Optic

Barrel Length 5.50"

Material Stainless Steel
Capacity 10

Rear Sight Adjustable

Twist 1:16" RH

Finish Satin Stainless
Overall Length 11.30"

Weight 42 oz.

Grooves 6

Suggested Retail $829.00
When Ruger wants to, they can manufacture superlative, beautifully machined, lifetime product. The harsh reality is that many folks don't actually buy what they claim they want so badly. A well-made rimfire revolver can be a work of art, not only fun, useful, but a source of pride. One of my favorite guns is a Colt Diamondback .22 that was made in 1972. It is a treasured revolver, perhaps because it was a gift from my father more than anything.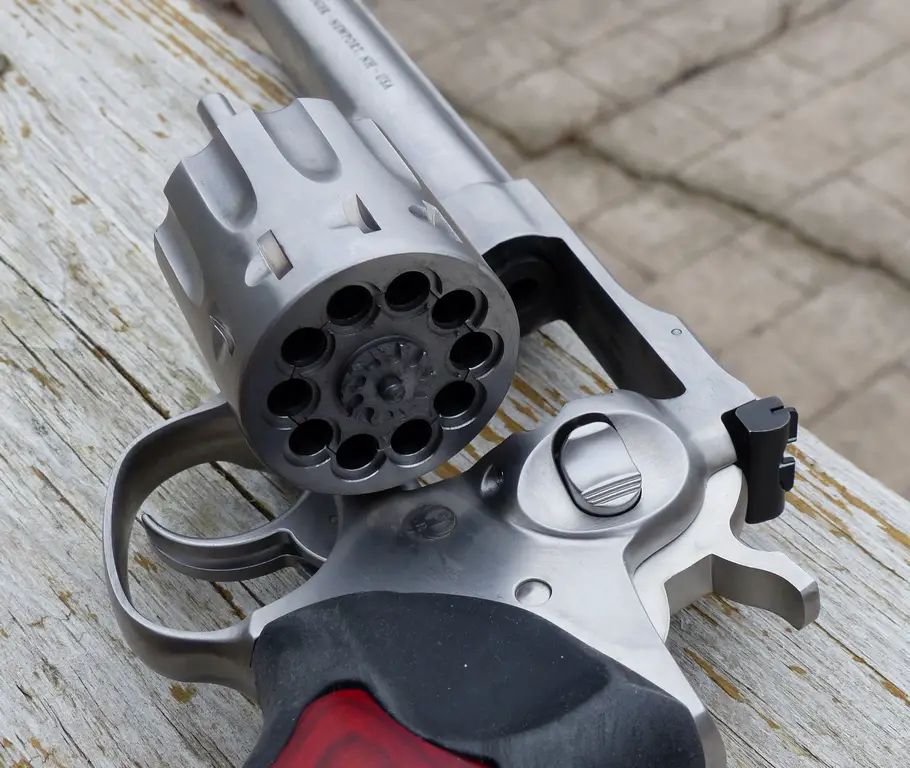 Ruger's recently released stainless GP100 .22 is a superbly crafted revolver, made By Ruger in Newport, New Hampshire. The single action trigger is glass-rod crisp, breaking right at five pounds. It is the opposite of a .22 rimfire that looks or feels like a toy: it looks great, the grips fill out the hand nicely and are supremely comfortable. At 2-5/8 pounds, it is a very substantial, stable revolver that is supremely easy to shoot, and easy to shoot well. The green fiber optic front bead yields a very clear sight picture.
This is one of those very rare, supremely satisfying handguns that you'll want to buy for your son, your best girl, and for yourself. There isn't much else to say here, except congratulations to Sturm, Ruger, & Company.
Copyright 2016 by Randy Wakeman. All Rights Reserved.
Custom Search