Review: Mossberg SA-28

28 Gauge Semi-Auto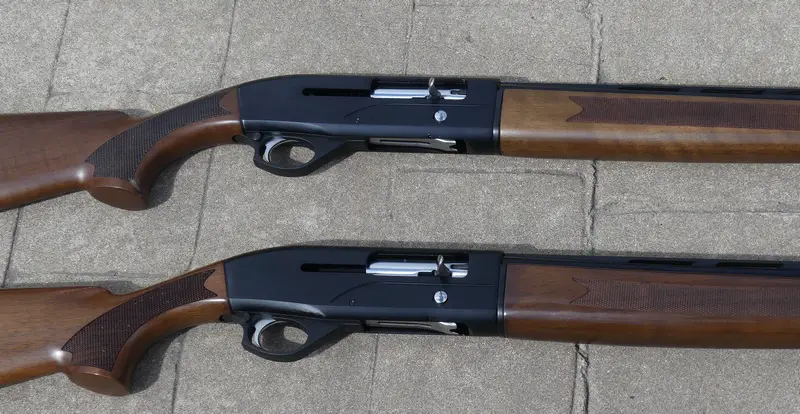 The quarter-pound lighter SA-28 with a slimmer forearm is shown at the top of the image, the Mossberg SA-20 is below it.

There has always been at least one 28 gauge in the family since before I was born. Mom's gun was always a Remington 11-48 28 gauge with a plain barrel, a fixed choke, and a stock that was shortened a bit with a recoil pad added. That shotgun got a lot of folks breaking clays and dropping doves and still does the job today.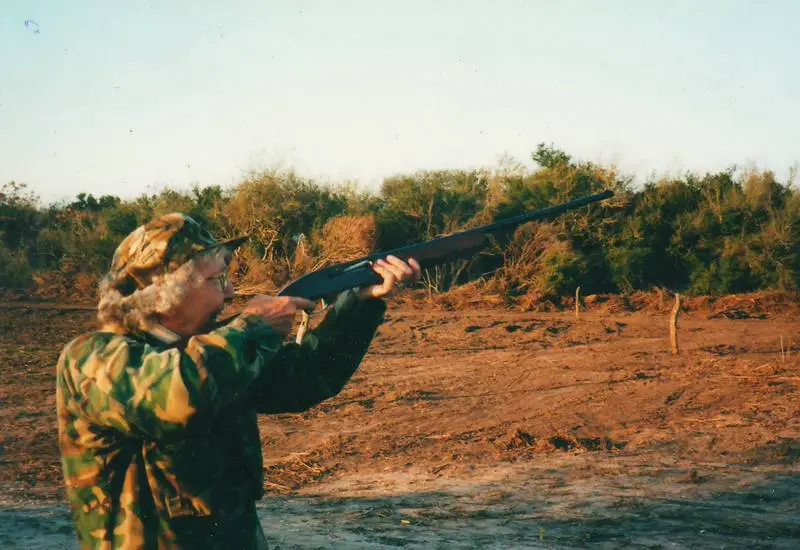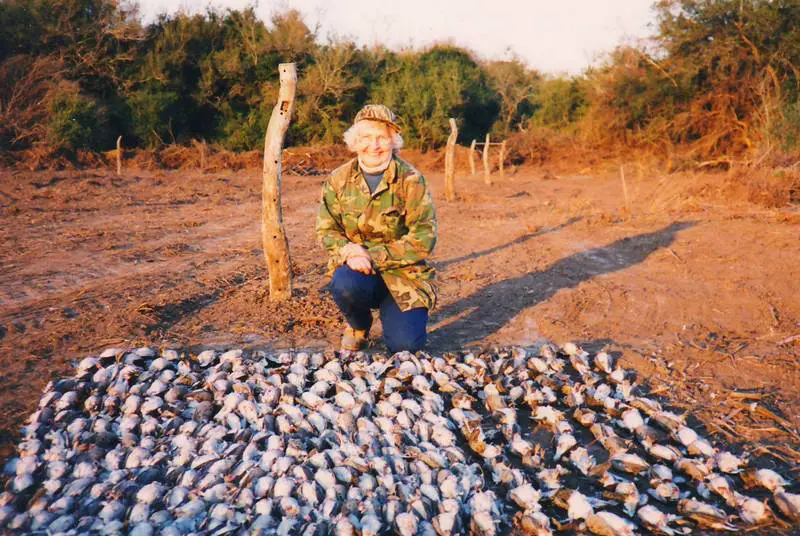 My wonderful mother is gone now, but no one ever needed to bother trying to tell her that her 28 gauge didn't do a fine job on doves.

The 28 gauge is in the category of what my Dad always referred to as just a "fun gun." As a matter of fact, the last gun that my Dad acquired as a gift was a 28 gauge, essentially the same gun as this one. It was a Weatherby SA-08 in 28 gauge, made by Armsan, and currently that 28 gauge has been discontinued by Weatherby.
About a year ago, Mossberg International introduced the SA-28, following up on their 20 gauge offering reviewed elsewhere. The reviewed article is the 26 inch full size "All Purpose Field" with a walnut stock and a polished blue barrel. It is also available in two "Youth Bantam" versions with 24 inch barrels and a shorter, 12-1/2 inch length of pull: one in walnut, the other in black synthetic.
The SA-28 All Purpose Field walnut comes very nicely presented in a well-padded hard case, complete with stock shims and five flush choke tubes. It sells at a very, very appealing street price of around $500: not much money at all in 2018 for a walnut and polished blue gas-operated autoloading shotgun. The choke tubes appear to be Mobilchoke style, but things aren't always what they seem to be. A couple of the factory choke tubes are on their way to Trulock Choke Tubes for verification.
SPECIFICATIONS

Gauge

28

Capacity

5

Barrel Type

Vent Rib

Barrel Length

26"

Sight

Front Bead

Choke

Sport Set

LOP Type

Fixed

LOP

14.5

Barrel Finish

Blued

Weight

6.5

Length

46.5

UPC

884110757920
Well, this gun is not 6-1/2 lbs. as stated by Mossberg, it is 6 lbs. on the nose. This shaves ¼ pound off of the SA-20's 6-1/4 lb. weight. Twenty-eight gauges are historically priced higher than 12 and 20 gauges, apparently just because less of them are made. That's refreshingly not the case here, for the SA-28 has the same retail price as the SA-20.
There is a problem with the SA-28, at least in my view, and that is the excessively heavy trigger. The SA-20 had a 6-3/4 lb. trigger that was taken care of by Dave at Precision Sports in Oshkosh, Wisconsin that is known both by Precision and The Firearms Specialists, LLC. This SA-28's trigger is even heavier, breaking at over 7 lbs., a full pound more than the entire gun weight and it needs a trigger job badly. This trigger is now off to Precision Sports as well. I dis check with Mossberg to see what their allowable specs were. According to Mossberg, trigger break weight is "4 - 8 pounds," so the 7 pound plus trigger that came with the SA-28 is within their allowable range.
As far as the Mossberg SA-28 itself goes, it is easily the best for the least on the market today. For example, a Beretta A400 28 gauge with fake ("enhanced") wood sells for $1400 or so. A nickel Benelli Ethos 28 gauge will set you back in the area of $1950. Yet, for only about ¼ of the price of the Ethos, and $900 less than a Beretta A400, you get a gun that is softer-shooting, less plasticy in its build quality, and a gun that is every bit as reliable.
Just as the case with the SA-20, the Mossberg SA-28 has the mainspring beneath the forearm, not stuck into the butt stock, making it easy to monitor and clean. Shooting both models side by side, the lighter weight of the SA-28 is easily noticeable and you'll also notice how remarkably thin the SA-28 forearm is as well.
Thanks to Mossberg, it is more economical than ever to add a really fun, pleasant-shooting 28 gauge to your stable. The SA-28 is an outstanding value, and whether dove, woodcock, or smashing a few clays it is hard to come up with a shotgun that is more fun to use. Buy one for your son, your daughter, or wife. Or, at least pretend to, for you'll soon find yourself borrowing it a lot more than you might think.
Copyright 2018 by Randy Wakeman. All Rights Reserved.

Custom Search