Retay Arms Shotguns and Choke Tubes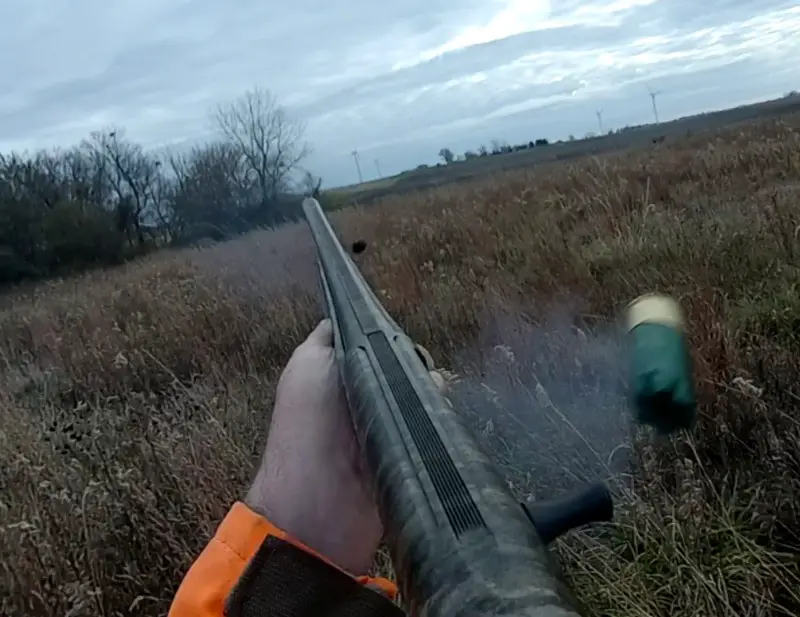 When it comes to Retay semi-auto shotguns, there are two basic models: the Masai Mara which has a two-piece receiver (think Super Black Eagle style) and the Gordion, with a one-piece receiver, which is similar in style to the Benelli M2. Over the last year, I found myself hunting the most with a 26 inch barrel Retay Gordion 12 gauge in Mossy Oak Bottomland camo shown above. Weighing in at 6 lbs., 9 oz., it is substantially lighter and more responsive than most semi-autos out there. That's noticeably lighter and more fun to carry than the Benelli M2, the Franchi Affinity, the Benelli Vinci, the Weatherby Element, and so on.
As for the less than ideal attributes of the Retay Gordion, the examples I have tested have heavy triggers (6 lbs. or so) compared to the Retay Masai Mara models. Why, I don't know, as the trigger itself is similar, with the entire trigger guard made of machined alloy, not cheap plastic. I've asked Retay USA and Retay Konya why Gordion triggers run a bit heavy, but there has been no response. Dave at Precision Sports in Oshkosh, Wisconsin took care of the trigger for me: https://www.thefirearmsspecialists.com/gunsmithing . It now breaks at a crisp 4 lbs., 5 oz. which is ideal for a hunting trigger.
The Retay trigger's cross-bolt safety is not reversible for left hand shooters and there are no left-hand eject Retay autos that I know of at this juncture. This may change in the future, but I've not heard of any timeline for this. The standard Gordion and Masai Mara models are not drilled and tapped for bases, but Retay offers both as Turkey Models with drilled and tapped receivers complete with Picatinny rails. They are listed here : https://www.retayusa.com/copy-of-masai-mara-upland .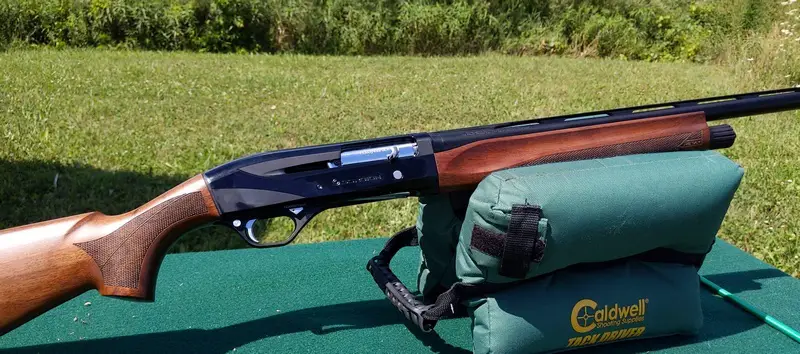 The nickname for the Benelli Super Black Eagle is the "Redneck Rolex." Benelli shotguns have always been sorely overpriced. Current MSRP on a Benelli M2 camo is still a hefty $1559, compared to the Retay Gordion camo's $899 MSRP. Yet, the Retay is the higher quality, more reliable shotgun with their patented Inertia Plus action that eliminates the well-known Benelli click, adding the speed-unloading feature as well. Benelli isn't alone in overpricing their spring guns, as a 3 inch chambered Browning A5 camo is now $1719.99 MSRP. The Gordion walnut / polished black chrome upland model (shown above) has the same $899 MSRP. As far as I'm concerned, the Retay Gordion is the best semi-auto on the market today for under a thousand dollars.
Whether a Retay Masai Mara or a Retay Gordion, they all come with five choke tubes in a nice lockable hard case. However, the choke tubes are proprietary. George Trulock spend a lot of time perfecting aftermarket extended choke tubes for Retay 12 gauges, and Trulock Precision Hunter extended chokes are my go-to: https://trulockchokes.com/ .
While I'm on the topic, I was originally told that the Retay Masai Mara 20 gauge used Benelli Crio Plus style tubes. In fact, I used Trulock Crio Plus style tubes on two Retay Masai Mara 20 gauge examples and they fit just fine. However, since then Trulock has examined Retay 20 gauge threads and found that they are on one side of the normal Crio Plus tolerances. As a result, if you are ordering Masai Mara 20 gauge extended choke tubes from Trulock, be sure to state they are for a Retay 20, and you'll get choke tubes that fit perfectly.
From day one, Briley has handled the 5 Year Retay warranty, but that has changed. As Briley has received only a handful of Retay shotguns to inspect, having Briley as a warranty center has been a waste of time. Retay USA has expanded their staff and should any issues arise, they are happy to handle it quickly and directly.
Copyright 2021 by Randy Wakeman. All Rights Reserved.
<