Orvis Elos Fabarm D2 12 Gauge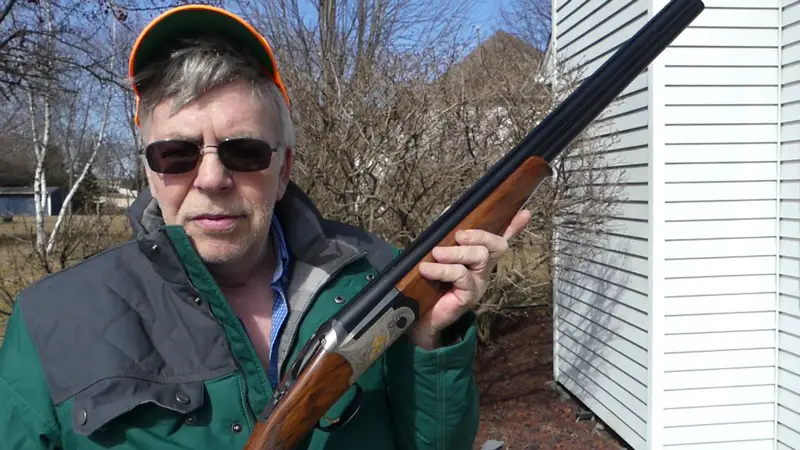 Orvis released their exclusive Elos D2 line in 2018. It is available in 12, 20, and 28 gauge versions. All have steel receivers, lighter 28 inch barrels, upgraded oiled walnut, and the improved forearm lock-up. They are all available in left-hand versions as well. All models come with Orvis' industry-leading guarantee; "100% Satisfaction or Your Money Back." I was impressed, to say the very least, with the 20 gauge model reviewed here: http://randywakeman.com/REVIEW2018OrvisFabarmElosD220GaugeOUtheShotgunoftheYear.htm .
This is the big brother of sorts to the 20 gauge. It has the same beautiful walnut, the same tasteful engraving with some gold, the same smooth and stable swing, and the same crisp triggers. It is a level of shotgun that you might not think is attainable until you hit the $6000 level, but it is available for less than half of that figure: $2799. The basic specs are as follows for the entire line.
Barrel length: 28"

Average weight: 6 1/2-7 1/2 lbs

Receiver finish: Nickel plated forged steel

Receiver design: Orvis Logo with gold birds

Stock finish: Hand rubbed oil finish walnut

Standard length of pull: 14 1/2"

Standard drop @ comb: 1 1/2"

Standard drop @ heel: 2 1/4"

Standard cast: 1/8" off

Recoil pad: Rubber pad

Center rib: Ventilated

Chokes: Five flush, nickel plated FABARM Hyperbolic chokes

Sight: Brass bead

Safety: Automatic

Case: Elos D2 Integrale Hard Case
A desirable O/U in my view has to have pleasing lines, pleasing walnut, a pleasing silhouette, all the attributes of beauty that we admire in nature. Regardless of brand, only a steel receiver in an O/U yields the center mass that makes a double-gun smooth and stable as well as better durability. A steel receiver invariably allows engraving to pop better, with crisper definition.
I have received a couple of hate-mails claiming that "I don't like safeties." Nothing could be further from the truth: I don't like self-resetting safeties. I wouldn't tolerate a re-setting safety on an autoloader or a pump gun and the same goes for an O/U or SxS. It too often results in unintended pheasant conservation. Orvis supplies it with a self-resetting safety, but if that isn't what you want they will disconnect it for you prior to shipment: it is your choice.
The Orvis D2 12 gauge weighs 7-1/4 pounds by calibrated electronic gauge, with crisp trigger that break at 3 lbs., 9 oz. It is an excellent weight for a do-everything O/U. It is enough mass to make it a comfortable clay-smasher with 1 oz. loads, yet not too heavy to carry for upland use. The gold-plated trigger has a stippled face for a bit extra purchase, and the safety is raised enough for confident use with gloved hands.
While some folks have already ordered a set of all three, presumably a 20 gauge for their brides and daughters so they borrow it constantly, the choice of gauge is tethered to your intended use. If you want to vaporize clays plus some hunting, the 12 gauge would be the likely choice.
If on the other hand, you're looking at longer carry distances for bird hunting, the half-pound lighter 20 gauge will probably suit you better. The 20 gauge is also comfortable to shoot with 7/8 oz. loads for casual clays, a busy dove field, and so forth. For preserve and European shoots, 1-1/8 oz. of #6 lead works like magic, so that gives the nod to the 12 gauge.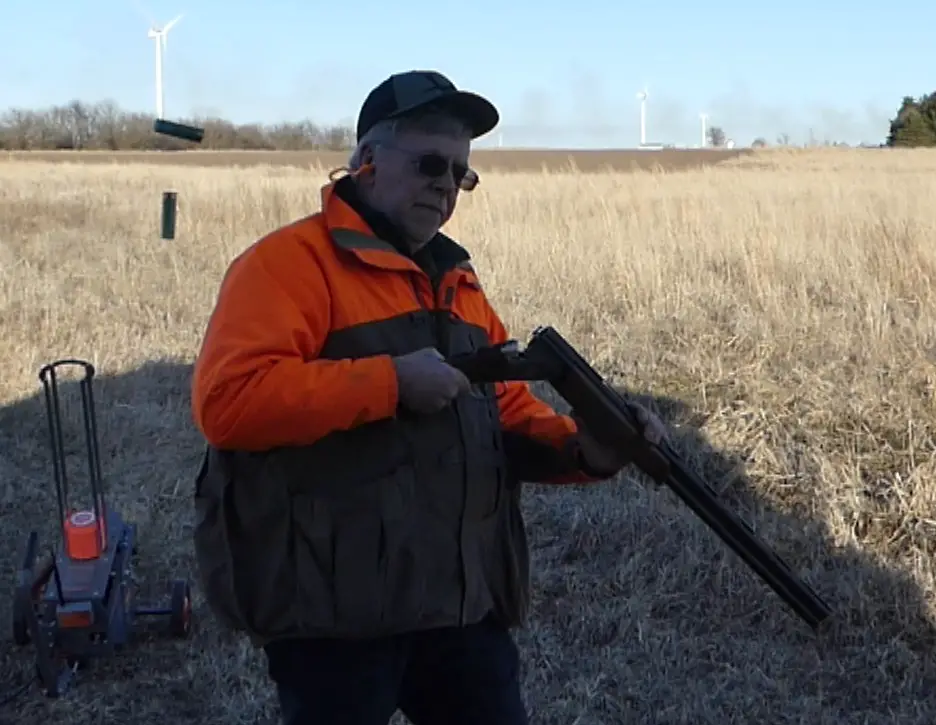 The Orvis Elos D2 is the type of O/U that anyone would be proud to own, as it is a big step up in quality and beauty from generic B guns: a really big one. To get yours, call Greg Carpiniello, the Orvis Gun Room Manager, or e-mail Greg at carpiniellog@orvis.com . No one is going to be less than completely satisfied with an Orvis D2.

Copyright 2020 by Randy Wakeman. All Rights Reserved.