New Winchester 20 Gauge Turkey Medicine: Longbeard XR
For 2017, Olin-Winchester has introduced their excellent and popular Longbeard XR loads in 20 gauge. They come in #5 or #6 shot, 3 inch unfolded length shells, 1-1/4 oz. payload, 1000 fps velocity.
This is the best twenty gauge lead load ever introduced for turkey. You have your choice or #6 or #5 shot. With more pellets in the #6 load, you naturally get more saturation when killing paper, but #5 lead is a better choice-- it breaks bones better than #6 and retains velocity better as well.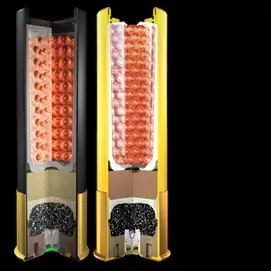 Choke selection is easy: use a Trulock Precision Hunter extended choke with .045 inch constriction. For 20 gauge Invector Plus barrels, that is Trulock part number PHIP20585.
For Mobil-choke barrels, it is Trulock PHBEN20575, for Remchoke barrels, it is Trulock PHREM20575.
The new Winchester Rooster XR 20 gauge shells sell for $19.95 for ten rounds, a bit less of course with the various sales and right now there is a two dollar rebate as well from Winchester.
It has never been easier to use a 20 gauge for turkey. Grab a couple of boxes of Winchester Longbeard XR 20 gauge in #5 shot, screw in your Trulock Precision Hunter with .045 inch nominal constriction, confirm your pattern on paper at the ranges you are going to shoot at, and go hunting.
Copyright 2017 by Randy Wakeman. All Rights Reserved.

Custom Search