---
New Hunting Gear: Seirus MagneMasks Combo Clava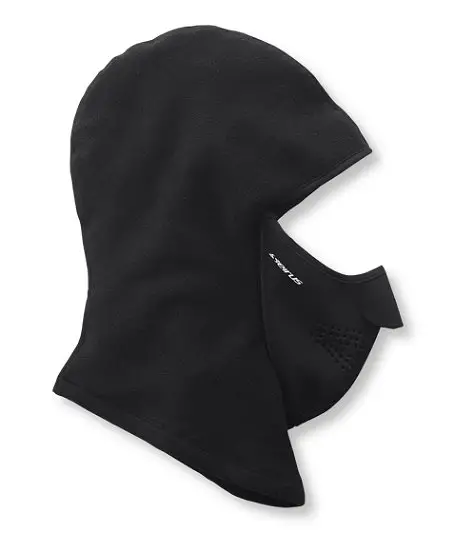 There are two new items from Seirus that have appeal. One is a set of gloves, the "Heatwave Accel Glove" and this is what Seirus has to say.
HeatWave Accel Glove MSRP 39.99
Insulation: 200g Softfill
Insert: DryHand waterproof/breathable
Shell: Poly Tricot
Features:
- Exclusive HeatWave thermodynamic lining
- Rolled finger caps
- One-handed wrist & cuff cinch
Sizes: Mens: S, M, L, XL
Colors: Break-Up Infinity, Realtree Xtra 
How HeatWave works: Seirus' uniquely engineered Thermal Reflective Layer, made with a proprietary, high wicking, polyester/nylon blend, retains 20% more warmth inside the glove than traditional linings; in addition a kinetic process uses the wicking energy to generate a 4-5 degree increase in warmth. It's a whole new level in warmth and comfort for a non-battery-heated glove.
With temperatures in the hot and humid 90s, it isn't the exactly the greatest time to evaluate cold weather gear in Illinois. So, particularly for the gloves, other than saying they are comfortable and well-made, I'll have to wait until much colder weather to say anything more or to compare them against more conventional gloves.
That is not the case with the "Seirus MagneMasks Combo Clava." What Seirus says hardly does it justice.
MagneMask Combo Clava MSRP $49.99        
• Hood, face mask & neck warmer in one • Warm Performance fleece • Contoured Neofleece face mask • 4-way stretch
SIZES: S/M, L/XL
COLORS: REALTREE XTRA CAMO
This is really a fabulous idea, for facemask portion of the MagneMask is, just as the name suggests, held in place my magnets. It takes only a moment to pull down the facemask portion, and it takes just a moment to put it back into place where the magnetic seam holds it perfectly, securely, and comfortably.
Whether you want a cup of coffee, a piece of chewing gum, your lucky Snickers bar, or even the sudden if indelicate need to blow your nose, the Seirus Magnemask is the fix you've been waiting for. It is really a great idea, I've never seen anything like it, and if there is a surefire hit for hunting and outdoor sports, this is it. Seirus seems to have good distribution from L. L. Bean to Dick's to Amazon.
The Magnemask is very highly recommended. For more info, see https://seirus.com/magnemask-combo-clava.html .
Copyright 2016 by Randy Wakeman. All Rights Reserved.


Custom Search