---
Limbsaver Reinvents the Rifle Rest: Limbsaver SmartRest NitroForce SR01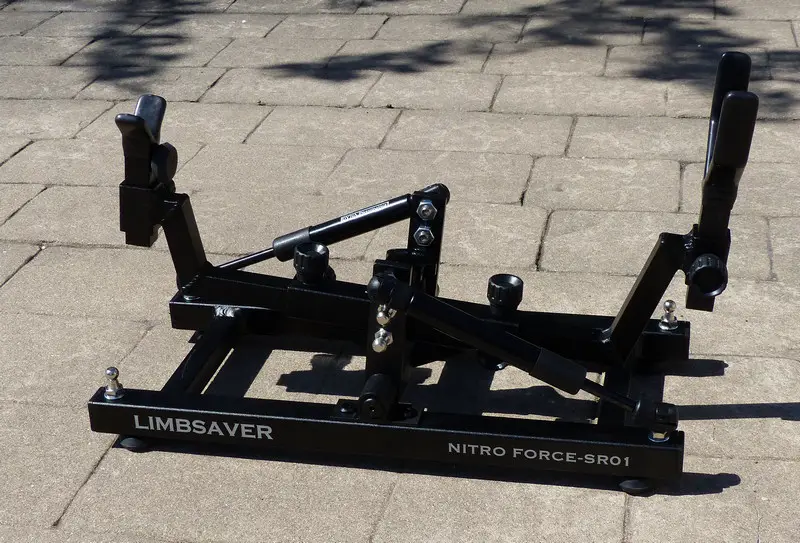 Limbsaver introduced two extremely hot products at the 2017 Shot Show: their outstandingly good Kodiak-Air Rifle Sling and this item, the "SmartRest" for short.

The SmartRest is compact, it weighs under five pounds, it is extremely well-made and easy to put together. It is offers a wide range of adjustments, both vertically and horizontally, and you can easily carry it with you for varmint work. It works great at the range as well, and also is a sturdy rest for gun cleaning, optics mounting, and the like.
It was designed and engineered by Eagleye in Australia as you might gather from the assembly video. You'll quickly appreciate how light, compact, and easy to carry this rest is. It is easy to move your rifle up and down due to the twin pneumatic pistons called "Dyna Pneumatics Nitro Pistons," and easy to track your target left and right as well.
Despite the excessively wordy description of the product, the SmartRest is an outstanding design, easy to transport and easier to use. This is going to become your favorite shooting rest in a big hurry, particularly every time you get tired of lugging bags and cradles about.
Very highly recommended: this is a new breed of shooting rest you'll easily fall in love with.
Copyright 2017 by Randy Wakeman. All Rights Reserved.
Custom Search