FABARM USA: 2018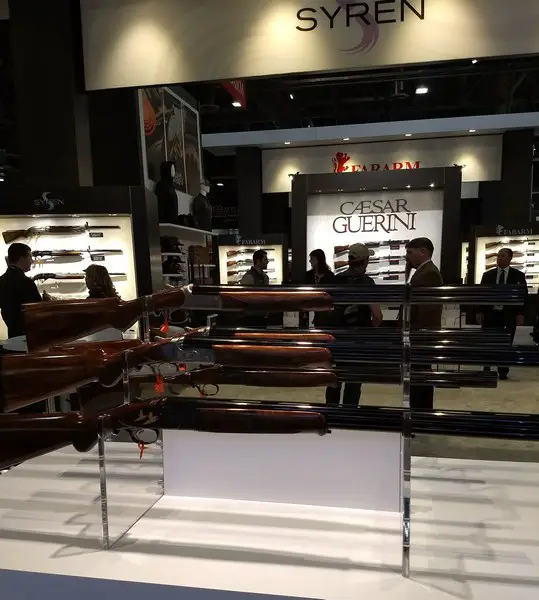 At a SHOT Show that was a markedly slow event for new shotgun introductions, Fabarm (and Caesar Guerini) were standouts. Although it is common for companies to claim that they have a passion for what they do, the reality is that many do not. Wes Lang, founder of Fabarm USA, Guerini USA, and Syren USA still had the same passion for shotguns that he had back in 2009, when I reviewed a Caesar Guerini Tempio as part of a detailed four O/U shotgun comparison for Gun Tests magazine. Wes Lang is as good of an example as any that if you do not aspire to perfection, you will never achieve excellence.
With the merger of Caesar Guerini and Fabarm, the company has become a force to be reckoned with on the world stage, with sales in some fifty-two countries. Syren remains the only shotgun brand devoted exclusively to the fairer (and often smarter) sex, women. In stark contrast to the trend of roughly finished, poorly finished firearms, the CG / Fabarm / Syren group makes no low quality firearms and puts a high priority on lasting aesthetic value. For a shotgun to be something you'll take pride in using, then your son, then your son's son, it has have visual appeal and aesthetic value.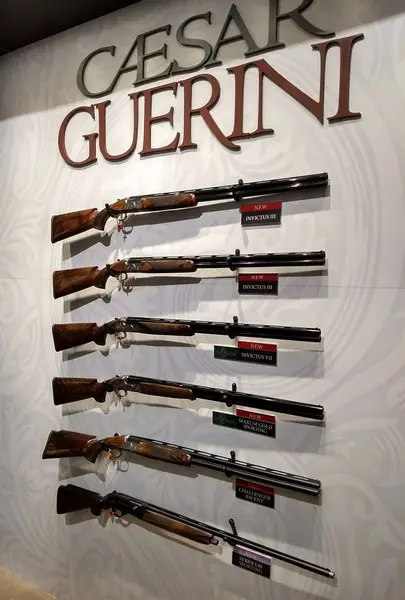 Over the years, Caesar Guerini has earned their pedigree in the United States with dedicated clay-smashing target guns backed by supremely good customer service. CG, Fabarm, and Syren do not farm out service, they do it all themselves with their own factory-trained expert gunsmiths. Not only does this offer fast response time, it has allowed CG and Fabarm to closely monitor and track their products in-house, and the cycle time for product innovations and new features is greatly reduced as a direct result of this.
The Fabarm L4S 3 inch hunting semi-auto has been quite successful, as has the Fabarm L4S Sporting model. For 2018, Fabarm is offering higher grades of the L4S Sporting, the Grey Sporting and the Deluxe Sporting that their customers have been asking for.
New for 2018 is the Syren L4S, in right hand and left hand versions, which are going to make a lot of the ladies happy. The XLR 5 Waterfowler has a new addition, the "True Timber Viper" with a new camo pattern and a Cerakote receiver that I think looks terrific.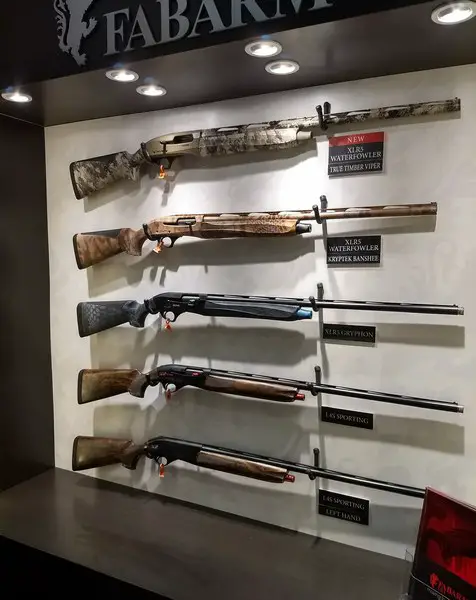 The Fabarm ELOS has brand new models: the ELOS N2 Sporting, in 12 gauge, with a new adjustable comb, and the ELOS D2. The ELOS D2 is a lightweight field O/U in 12, 20, and 28 gauges. There are also the new Axis RS12 Grey Sporting and the Axis RS12 Grey Trap models, both in 12 gauge.
Finally, in a radical departure from the classic Fabarm USA products, Fabarm USA is making their "Professional Line" of LE / Tactical pump shotguns that are popular world-wide available to the U.S. Market for the first time.
Full specifications are forthcoming on the Fabarm USA website, https://fabarmusa.com/ and the exact release dates will be cited as well. Fabarm's dealer network continues to expand, it is regularly updated on the Fabarm USA website, but of course you can always call or e-mail Fabarm for help in locating a specific model or configuration.
More information to follow as it becomes available.
Copyright 2018 by Randy Wakeman. All Rights Reserved.

Custom Search