Burris Belts a Home Run: Burris Veracity 2 - 10 x 42mm Riflescope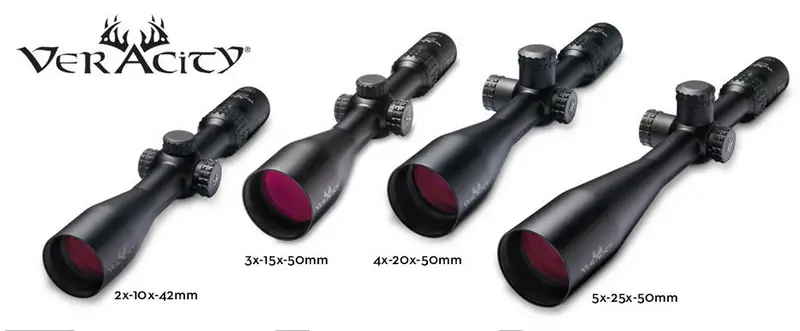 This new first focal plane 30mm tube riflescope from the Burris Veracity family is one of the best-ever hunting scopes from Burris, perhaps the singular best. It is one of the most satisfying optics I've used in many years. For starters, here are the published specs from Burris.
Item Number:


200621

Magnification:

2-10x

Reticles:

Ballistic Plex E1™ FFP

Knob Style:


MAD System, MOA (200621)

Objective Lens Diameter:

49.5 mm

Clear Objective Lens Diameter:

42 mm

Finish:

Matte

Focal Plane:

FFP

Main Tube Size:

30 mm

Field of View:

52 low – 10.5 high (ft. @ 100 yds.)

Eye Relief:

3.50 – 4.25 in.

Exit Pupil:

21 low – 4.2 high (mm)

Click Value:

1/4 MOA

Elevation Adjustment, Total Capability:

70 MOA

Example: 50 MOA is roughly 25 MOA from center.

Windage Adjustment:

40 MOA

Example: 50 MOA is roughly 25 MOA in any direction from center.

Parallax/Focus:

Side focus/PA

Adjustable Parallax:

50 yds. – infinity

Length:

13.5 in.

Weight:

22.7 oz.
By far, the most common riflescope design in use is the variable second focal plane reticle type, where the reticle never changes in size. It has its advantages, for deep woods and close range hunting you can start with an extremely thick reticle, like the heavy post styles, and it does get any thicker as the magnification goes up.
Second focal plane reticles work just fine, in general. The complication comes in when using drop-compensating reticles in the second focal plane, as they only work well on one magnification setting. Using a 12x scope after sunset on deer is often unrealistic, for exit pupil diameter diminishes as you crank up the power, and your scope tends to appear darker as the exit pupil shrinks below the exit pupil of your own eye.
If using a 12x riflescope with drop hash marks for range was such a grand idea, then there would be a market for fixed power 12x big hunting scopes. After all the eye relief is always constant, neither the reticle or the target changes sizes, what could be easier? A comparatively dinky field of view on 12 times magnification can be a really big problem at close and moderate ranges, so a 12x fixed power scope can be close to unusable, or completely unusable in some situations.
It can get tricky, in a hurry, when designing a scope. Reticles always have the personal preference factor. As long as the reticle never changes its appearance, to you, it is fairly straightforward to decide on what reticle you like. When the reticle changes in concert with the magnification, things can get messy and confusing in a hurry.
Burris did a fabulous job with the reticle on this scope, as the tapered crosshairs make this scope easy to use at the low end, even at 2x. Once you get to about 5x, the drop-compensating lines of the Burris Ballistic Plex E1 FFP reticle are easy to see and use, out to 10x. Whether you use them at 5x, 7x, or 10x, the hold markers do the same thing.
It isn't just the reticle that makes this an outstanding scope, but that is a big component. Its 30mm while no brighter, is much stronger than a 1 inch tube and offers more internal adjustment range than its 1 inch tubed counterpart.
The eye relief of the Veracity is both generous and reasonably consistent, the image quality is extremely good as well. The Veracity also has side focus, so the image focus can be made perfect for you conveniently and instantly. The Veracity is not a flyweight scope: the 30mm tube and the glass prohibit that, but at roughly 22 ounces it is no two-pounder, either.
I have $3000 European optics, $200 Chinese made optics, and most increments in-between. At a street price of about $580 dollars, the Burris Veracity compares very, very well with some $1600 units that I have here. In fact, it is better than most $1500 level scopes that I have, and have had, in terms of overall optic performance.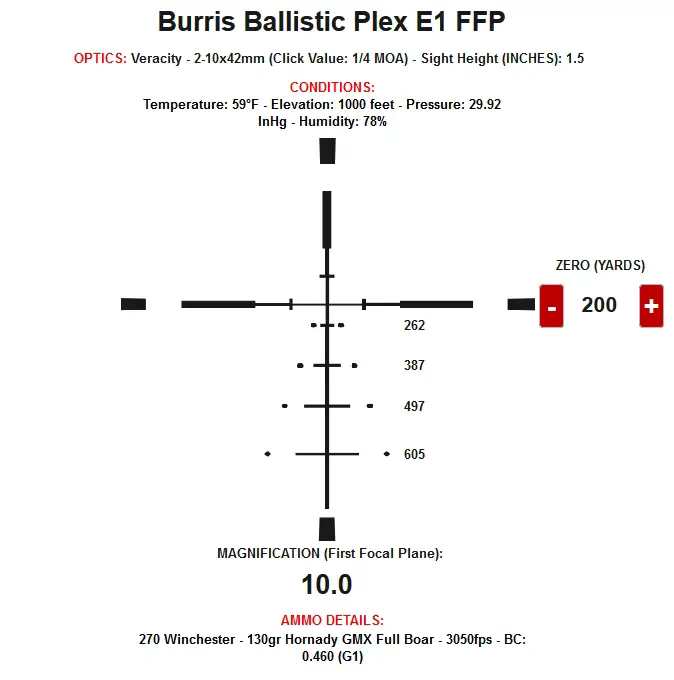 Using one of my favorite cartridges, in .270 Winchester, the Veracity gets you out to 600 yards plus for big game with little drama.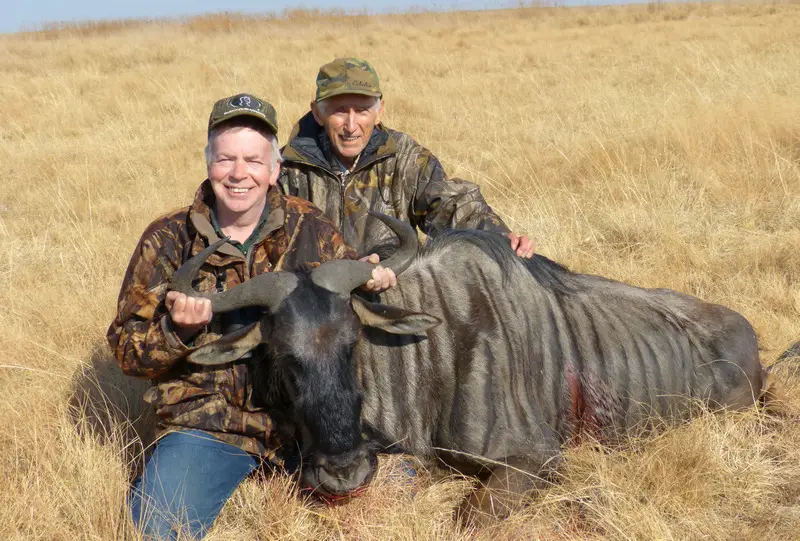 The Burris Veracity is a remarkable scope, eminently well-balanced, versatile, and usable. Right now, it gets my vote as the Optic of the Year for 2017. It is one of the most impressive hunting scopes I've seen in many, many years.
Copyright 2017 by Randy Wakeman. All Rights Reserved.
Custom Search