---
Alpacor Socks: One of Life's Simple Luxuries by Ausangate Socks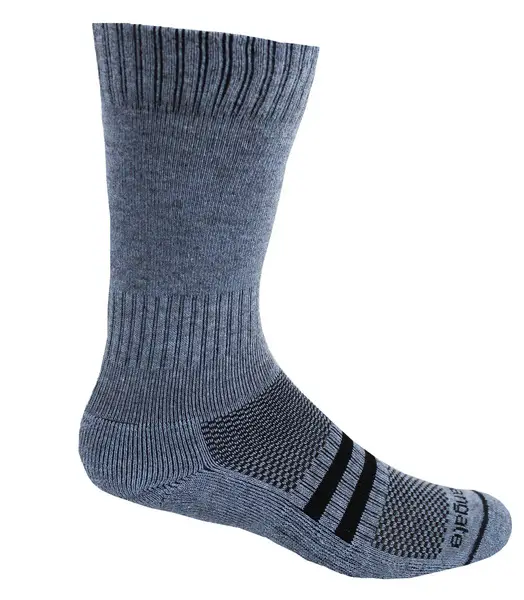 Ausangate Socks offers "Ausangate High Calf Hiking Socks" that are made in Peru, consisting of 80% Alpacor, 18% Nylon, and 2% Spandex. They offer the following features.
Double ankle compression bands keep socks from bunching up inside boots
Mesh panels at the instep add breathability
Cushioned terry lining from heel to toe for extra comfort
Instep compression band adds stability
Wash and wear alpaca fiber socks
You can find them at http://www.ausangatesocks.com/ausangate-alpacor-mid-calf-hiking-socks/ . They are extremely soft and comfortable, and unlike some Alpaca wool offerings, are machine washable as well. No one likes wet, clammy feet or socks that irritate your skin. It is what nobody wants when hunting, hiking, or camping.
The standard definition of Alpaca fiber is Alpaca fleece. "Alpaca fleece is the natural fiber harvested from an alpaca. It is light or heavy in weight, depending on how it is spun. It is a soft, durable, luxurious and silky natural fiber. While similar to sheep's wool, it is warmer, not prickly, and has no lanolin, which makes it hypoallergenic." If your feet are not as comfortable as you think they should be, you might want to try a few pair of these socks. I'm wearing them as I type this, and they are exceptionally comfortable.
Copyright 2017 by Randy Wakeman. All Rights Reserved.


Custom Search