2016 SHOT Show Preview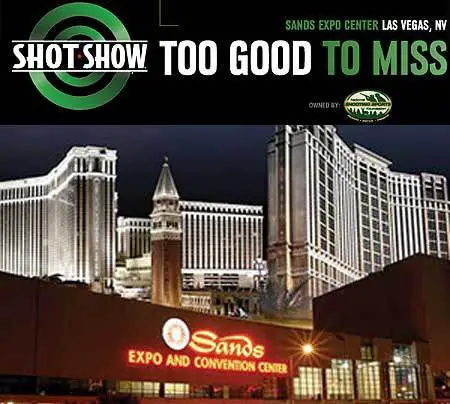 The 2016 SHOT Show is only a week away, and it looks like 2016 is going to be a very good year for interesting new product. He are a few of things that I've found to be interesting so far.
Browning is one of the very few companies that has offered 16 gauge shotguns over the years. The Citori O/U gets released in 16 gauge every so often, in different configurations, and the BPS pump has become part of the Browning line up for several years by now. For 2016, Browning has re-sized their inertia gun, the A5, into a claimed 5 lbs. 13 oz. package (28 inch barrel), also going to be offered in with a 26 inch barrel. It is hard to say what the specifics are, for Browning says it has a brass front bead and also says it has a red fiber-optic front bead on the same page. Despite its not so sweet $1699.99 MSRP (the Euro has crashed, did you get the memo?), it looks to be the first modern 16 gauge autoloader, one that weighs what everyone has always said they wanted . . . less than most 20 gauges.
The Fabarm L4S is being introduced in a left-hand version for 2016: it is already the most satisfying 12 gauge autoloading shotgun I've used in many, many years. Many of the SHOT Show arms on display are last-minute additions, so no one really knows what will be there and what won't until the last moment.
Ruger's autoloading pistols have steadily improved, see the LC9S Pro, and the big splash seems to be the new "Ruger American Pistol" available in 9mm or .45 ACP. It looks good, I already have a 9mm example incoming, along with their ten-shot GP100 .22 revolver and an AR-556 rifle as a bonus.
On the pistol front, North American Arms is getting set to release their "Ranger II," and there is also a Walther PPS M2 9mm on its way here. Remington is sending an example of their new RM380 .380 auto as well, the first pistol produced at their new Huntsville, Alabama factory, apparently based on the Rohrbaugh R9 / Rohrbaugh .380. Back in 2009, the Rohrbaugh .380 had a sticker price of $1150: the RM380 sells for around $360.
It is a big year for Remington, their 200th Anniversary. The natives are restless, to say the least, waiting for their new V3 autoloader which I think everyone is going to feel is more than worth the wait. At its price point, I'm convinced it will prove to be best in class and the best general-purpose autoloader Remington has ever made.
There is a Savage A17 HMR .17 autoloader here to be tested along with a new affordable bolt-action Merkel .270 Winchester that I've been shooting, essentially the Haenel Jaeger 10. T/C has taken over the LHR Redemption muzzleloader, now known as the T/C Strike, with an appealing MSRP starting at $499. We will follow up with T/C, Blackhorn 209, Hodgdon, Hornady, Barnes, Trulock Chokes, Federal, Winchester, Weatherby, and so forth for all the details on their 2016 product offerings. It should be an excellent show, as always.

Copyright 2016 by Randy Wakeman. All Rights Reserved.

Custom Search