The Savage 10ML-II Muzzleloading DVD is available from Amazon: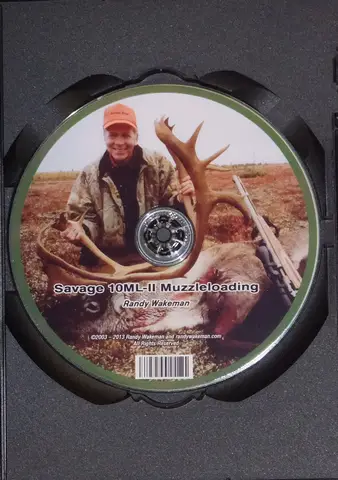 SAVAGE 10ML-II PARTS
--- SORRY - No Credit cards accepted. --- Just print out this page, circle what you'd like, and simply send a check or money order along with your order as you prefer.
PLEASE ADD $7.00 S&H PER ORDER
10ML-II breechplugs:
The easiest to use muzzleloader on the market just got even easier with the new 3/8 inch socket head breachplug that makes breech plug removal a cinch with no special tools, no loosening of the stock's integral bolt stop screw. $35 each.
10ML-II Ventliners:
The most accurate, longest lasting ventliners ever made: 400% the life! 4 pcs. for $35 Half the carbon!
Note: Breechplugs and ventliners are normally in stock. In the event of any backorder situation, this page will be updated immediately, as always.
When mailing in an order, please include a note stating what exactly you are ordering, the ship to address, and your complete contact information.
RANDY WAKEMAN, 12362 S. OXFORD LANE, PLAINFIELD, IL 60585
Email: randymagic@aol.com
Custom Search