The Savage 10ML-II Muzzleloading DVD is also available from Amazon: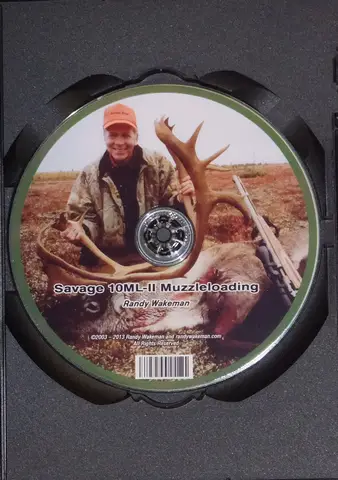 SAVAGE 10ML-II PARTS
Just print out this page, circle what you'd like, and simply send a check or money order along with your order as you prefer. Alternatively, PayPal to randymagic@aol.com.
10ML-II breechplugs: SOLD OUT
STOCKS - - SOLD OUT
10ML-II Ventliners:
The most accurate, longest lasting ventliners ever made: 400% the life! 4 pcs. for $49 delivered in the U.S. Half the carbon!
Note: Quantities are limited, when they are gone, they are gone. First come, first served.
When mailing in an order, please include a note stating what exactly you are ordering, the ship to address, and your complete contact information.
RANDY WAKEMAN, 12362 S. OXFORD LANE, PLAINFIELD, IL 60585
Email: randymagic@aol.com
Although I still receive hundreds of calls and e-mails about the Savage 10ML-II every month, I'm not technical support for Savage and I'm sorry: you'll need to call Savage Arms with any questions or concerns about your old 10ML-II.

Hi Randy,
Unfortunately we no longer offer parts or service for the muzzleloaders. Since we haven't manufactured them recently we do not have any breech plugs or other parts or stocks available.
Happy Holidays
Debbi

Debbi Roberts
Senior Representative Technical Services
Savage Arms Inc

As noted above by Debbi, Savage no longer has breech plugs, ventliners, or parts and service for the 10ML-II.

I will continue my own through-hardened ventliners only until current stock runs out. First come, first served.
Custom Search