The Black Ice Remington V3 Shotgun Project, Part One


Now that the Remington V3 autoloader is shipping in quantity, many (hundreds) of folks have written or called to ask about the availability of future models. Right now, the V3 is readily available in black synthetic, with one camo style in 26 inch and another with a 28 inch barrel length. That's it, as far as I know, until August when the walnut models are estimated to ship.

Many people are interested in customization of the currently available Remington V3 models, as well as other shotguns and rifles, but aren't certain where to go, what the options are, what the costs are, and what the turnaround time is.
Enter Black Ice Coatings, owned by Lee Mecham. Lee has been coating firearms for over 25 years by now: he started back in 1990. Back in 2003 (time flies) I used Black Ice Coatings for a few muzzleloaders: http://www.chuckhawks.com/black_ice.htm . The three test examples were the barrel of a stainless steel Thompson Encore .50 caliber, the barrel and partial action of a Knight Extreme stainless steel .50 caliber, and the entire barreled action of an Austin & Halleck 420 including Warne scope bases. As previously mentioned, the results have been uniformly spectacular.
Lee's business has grown, and his offerings of firearm coatings has greatly expanded to Cerakote and a huge range of water transfer printing options. Black Ice Coatings was the ideal place to go for a Remington V3 and that's what we are doing. One of Lee's most popular camo patterns is Longleaf "Fatal Flight."
Many have seen the "magic part" of water transfer printing, where parts are finally dipped into film. But, that's not the important part and all camo jobs are not created equal. You've probably seen some of the cruder applications where the film is distorted and stretched.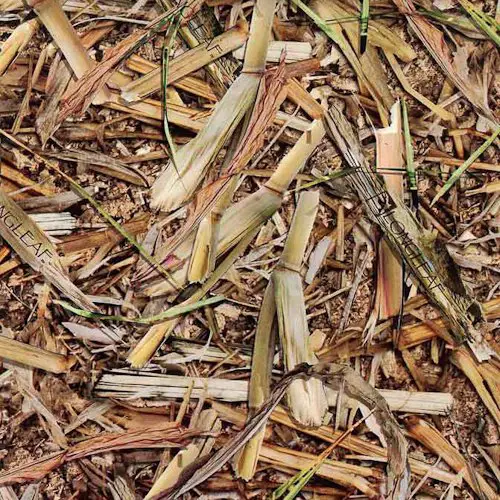 Longleaf "Fatal Flight" camo
It is the surface prep and priming done prior to the dipping process that counts, along with properly applying clearcoat after the dipping to give the finished product both durability and a professional, uniform, completely finished look. Although Lee can do most anything in the way of coatings from "Flaming Skull" and other more flamboyant designs (Black Ice does a lot of Armalite platform rifles), for a hunting shotgun the "Fatal Flight" pattern (shown above) is more my speed. Turnaround time runs about 6 weeks from Black Ice Coatings. Cost is $200 plus return shipping. Naturally, you can select from any camo style or other pattern that strikes your fancy. If you would like extra shotgun barrels camo'ed, those run about $85 each. Some folks just can't stand the black plastic look and want their one-piece rifle stocks done with wood grain water transfer printing, as shown below. A one-piece stock runs about $100.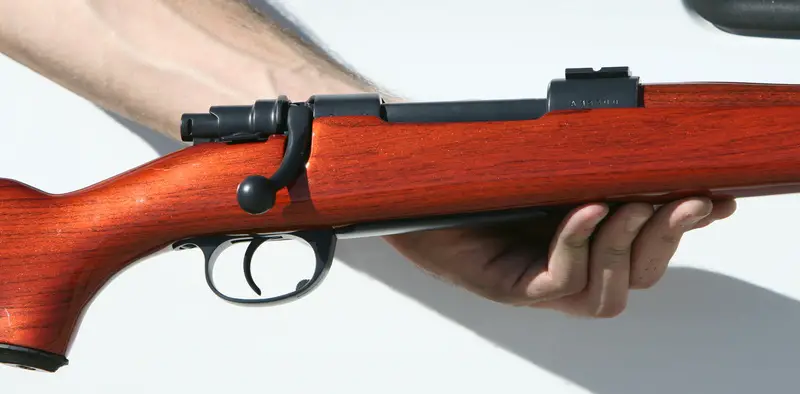 So, for now, that about covers it. The matte black synthetic Remington V3 is off to Black Ice, and I'll have the "after" pictures and review up shortly after it returns. For those who can't wait, you can learn more at http://blackicecoatings.com/index.html .
Copyright 2016 by Randy Wakeman. All Rights Reserved.

Custom Search