---
The Ithaca You've Never Seen Before: the new Limited Edition Featherlight Model 37 28 Gauge


Announced and presented earlier this year at the SHOT Show in Orlando and the "Pheasants Forever" conclave in Madison, Wisconsin, the new Ithaca 28 gauge Featherlight is now a reality. It is offered in three different grades (A, AA, AAA) with corresponding levels of wood figure and engraving.
One thing that is remarkable about the new Ithaca 28 gauge, a gauge that the well-known Model 37 has never been produced in (until now) is that it is distinctly its own gun. The vast majority of 28 gauge repeaters are built on the same receivers as 20 gauges. That would hold true for the Winchester Model 12 and as far as current production models, the Browning BPS as a good example. Regardless of whether you pick up a BPS in .410, 28, 20, or 16 gauge-you have approximately a seven pound gun with very similar feel and swing. Not a bad thing at all for 16 gauge fans, but a bit of a bummer if part of the appeal of a smaller gauge is the lighter to carry, quicker responsiveness that is possible with appropriately scaled actions.
That's the approach Ithaca has taken here: rather than just use a barrel with a smaller hole shoved into a larger receiver, the Ithaca 28 gauge is distinctly its own model from stem muzzle to butt. When I originally examined a few of the prototypes, I was struck at how supremely well-balanced the 28 inch barreled version was, so naturally it was the 28 inch gun evaluated here (it is also available in 26 inch). Adding a 12 gauge B&P F2 Legend 2-3/4 inch shell to the picture for comparison should give you a bit better idea how well the M37 action is scaled down to fit the 28 gauge platform; it is dramatic compared to a full-sized receiver: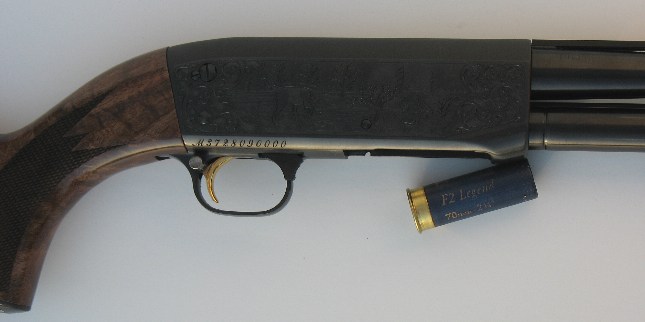 Of the three available grades, I went with the middle or "Fancy AA" offering. It features higher figured wood than the basic model and more extensive engraving-essentially full-coverage game-scene engraving on the receiver. Ithaca is still a small enough company where custom work that would be considered ponderous or impractical for larger mass-production firms or importers are no problem for Ithaca. As a result, if you'd like to "mix and match" the options, or perhaps would like custom stock dimensions it is no problem for Ithaca. What seems to be popular combination right now is the standard "A" receiver engraving couples with their best "AAA" fancy stocks. It's all up to you.
The trigger is impressively light and crisp, breaking at just three pounds. The entire gun weighs in at right about six pounds. The black walnut wood is breathtakingly attractive; it is what some might call "exhibition grade" or just a slight notch below. It is far, far better than found in most production firearms; more visually arresting than the wood on a couple of $6000 O/U models I have here for comparison.
The Ithaca proved to be an extremely soft shooter with both 3/4 oz. Fiocchi and 1 oz. Winchester loads. You might think, "Of course, it's a 28!" Well, that's not been the case for us. We've had a few 28 gauge O/U's that have been surprisingly nasty little shoulder stabbers. Despite the Ithaca's nimble configuration, it is finished off with a generous Pachmayr Decelerator pad that seems to help turn pleasant into gentle, in this case.
One thing we quickly noticed is the wide rib on the Ithaca 28. We measured it at about .318 inch. It seems wider than that, and is part of the reason we found this Ithaca so easy to smoke clays with. It has the look and feel of a sporting clays rib more than a spindly, common field rib-- and, we liked it. Take a look:
The Ithaca 28 gauge retains the "solderless rib system" of the new Ithaca shotguns, where the barrel risers are machined in as part of the 4140 barrel itself, not mashed and soldered on as in most ribbed shotgun barrels. It clearly does remove the potential warping of the barrel during soldering, and removes the need to straighten the barrel afterwards. Whether this actually translates to better patterns is unknown. What is known is that it is a straighter, stronger barrel than otherwise possible. So, like a lot of things, it is best called a "feature." It is technically superior, even if the technical advantage may not be something easily discernable. There is one potential downside; that being unwanted weight added to the barrel. With ten well-spaced risers on this Ithaca, its not an issue-- so we think this a very good implementation. Note that the so-called "solid ribs" on some vintage guns were often not solid at all, but hollow. The Ithaca's barrel is screw-choked, supplied with three Briley "Ithaca Plus" tubes from the factory with the modified tube installed.
This Ithaca is the "Featherlight," the familiar solid billet all-steel receiver construction that Ithaca is known for. There are no plans, at least that we know of, to go the "Ultra-Light" route which is what Ithaca calls their alloy-receivered models. We think that's a good thing, as the substantial weight savings is already there from the scaled receiver. Trying to shave off a couple of ounces with that approach would make little sense to us, considering the resultant strength and durability loss that comes with alloyed aluminum. Already loosing a clean pound compared to the BPS is impressive; light enough is light enough in our opinion. The A Grade runs $999, the as tested AA Grade $1589, and the gold-inlaid ultra-fancy AAA grade is $3499. Naturally, they are all going to do the same job. How fancy you want yours is up to you.
One thing we feel is worth pointing up is that the Ithaca 28, despite its nimble weight and svelte profile, is a "man-sized gun." For us, it fit extremely well. If you are thinking that it would be ideal for your wife, son, or daughter as well, it is worth considering ordering a bit shorter buttstock than is supplied. Some 28's have shorter length of pulls as a matter of course; here we have a full-sized gun so bit shorter stock or perhaps a second stock with dimensions more suited to smaller-framed shooters is well worth considering.
There's not been a new repeater built around a gauge for a long time. One notable such shotgun was the William Roemer designed Winchester Model 42 introduced in 1933, designed around the .410 bore. Today, this little "Everybody's Sweetheart" shotgun has reached cult status, with the upscale Pigeon grade models selling for $8000 - $9000 or even more in mint, original condition.
That's out of our price range, for the most part. But it does show that the $999 and up price point of the Ithaca 28 is more than tremendously appealing. Not too many new shotguns are destined for "instant classic" status-but we feel this new offering from Ithaca is. It is the best looking, best built 28 gauge repeater we have ever seen. It is a true 28, a shotgun that will more than satisfy the pickiest of 28 gauge aficionados for decades to come. Ithaca did it all right on this model; we are thoroughly impressed and think you will be as well.
For ordering information, contact http://www.ithacagun.com . We have a feeling that for serious 28 gauge fans, this is the one you have been waiting for.

Copyright 2009 by Randy Wakeman. All Rights Reserved.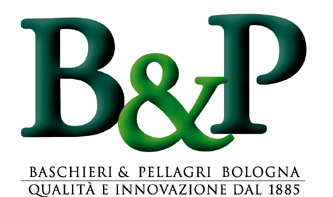 ---
Custom Search