---


What in the World is a Clays or "Sporting" Gun?
Now, that's a good question. According to the ATF, in 2013 alone, 1,203,072 shotguns were made (and sold) in the USA. In 2012, 949,010 shotguns were imported into the United States. 441,332 of those shotguns were imported from Turkey. Every year, something like 2,000,000 shotguns are sold in the United States . . . some 20 million shotguns over the last decade alone. Yet, registered sporting clays, for example, is a minuscule part of the the picture. The NSCA claims over 22,000 members in all 50 US states and 10 foreign countries. Yet, only two-thirds of NSCA members worldwide, 14,000 or so, shoot any registered targets at all.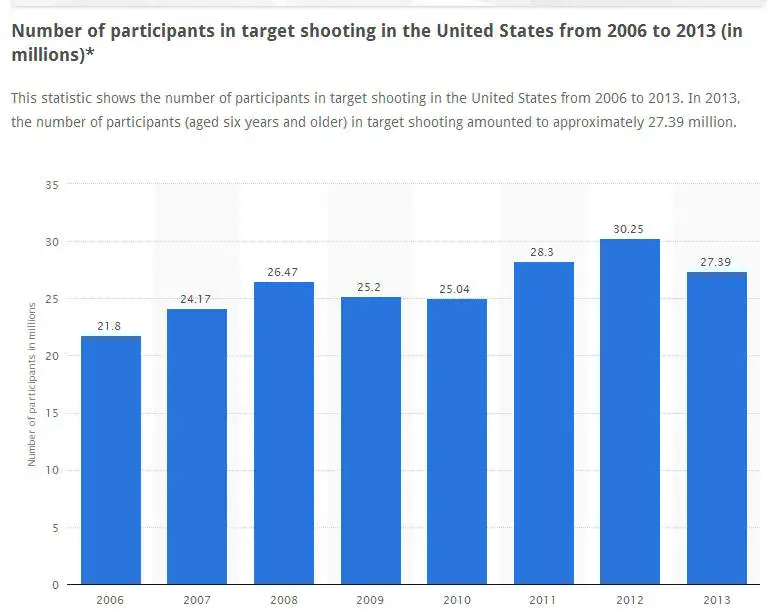 Target shooting in the United States is on a steady upward tick and has been for the last decade. So is hunting participation, for that matter. A recent study by the NSSF estimates 21.8 million Americans hunted at least once over the past five years. Additionally, there are many animals considered pests for which no hunting licenses are required and no reliable data is available. As is, hunters contribute more than $1 billion every year to wildlife conservation via licenses and excise taxes.
Different folks enjoy different aspects of target shooting, though. Clay target games were all designed to help hunters become more effective in the field, originally-- all of them. Clay pigeons in trap displaced glass balls which, in turn, had displaced live birds. Skeet (a.k.a. clock-shooting) was designed for hunters, originally, as obviously was sporting clays.
The notion of a clays gun preferred action type has changed quite a bit over the years. At the 1938 National Skeet Championships, according to Bob Nichols, 67.1 percent of the shooters used autoloaders, 18.1 percent used pumps, and 10.6 percent used side-by-sides. O/U's accounted for 4.2 percent of the shooters. It should remain a puzzlement that autoloaders were more than reliable enough for clays shooting, in 1938, but somehow now, over 75 years later, that is suddenly questionable. Ironically, the main weak link for autoloaders back in the day was poor and variable shell quality and that is no longer much of an issue.
Lest pumps be left out of the picture, it was ATA Hall of Famer Fred Etchen who, in 1924 captained the U.S. team which won the Olympic championship in Paris, following that he won the European Open Trap Championship with a 200x200 with his Model 12. His son, legendary 870 aficionado Rudy Etchen, used an 870 to record the first 100 straight on doubles ever shot at the Grand American along with countless other championships.
THE UNIVERSAL SPORTING TREATMENT
The high end clays gun market is comparatively trivial. In 2013, according to the ATF, 936,235 shotguns were imported into the United States. Yet, of those 936,235 shotguns, a grand total of 1,370 shotguns were imported from Germany. This dinky number includes all trap, sporting, skeet, and hunting models from Krieghoff and Blaser shotguns as well.
You might take this as some sort of sign that there is some sort of American aversion to German product, but that is hardly the case. In terms of total firearms imported into the U.S. for 2013, Germany ranks 3rd with a total of 654,901 firearms, exceeded only by #1 Brazil and #2 Austria. In shotguns, #1 was Turkey (306,312) followed by China. For handguns, Austria is #1 followed by Germany. For rifles, Brazil is the top source of imported product, followed by Canada. That too might surprise some, until you realize the bulk of Canadian-made rifles are rimfires from Savage Arms.
Many models called "sporting" just go through a cosmetic makeover: a wider or tapered rib, a couple of extra choke tubes, perhaps barrel porting: the basic gun often stays the same. Sometimes, you'll also get a slightly longer "sporting stock" or a different engraving pattern. Some folks decry the still lighter weight than the more truly dedicated clays guns, but that can be addressed (if you prefer) with lead ballast in the stock, or brass barrel weights as you can see at http://www.sminglershotgunsports.webs.com/ . One example is the 725 Citori 12 gauge: The weight of the tested 30 in. 725 Sporting came in at about 7-3/4 lbs. as supplied, compared to the approximate 7 lb. weight of the 28 inch 725 Field model. The extra weight is due primarily from the additional barrel length, more wood (longer length of pull and palm swell) and the wider rib.
THE UNIVERSAL ADVERTISING APPROACH
It gives you the glass-smooth, fast swing and enhanced pointability you need to win sporting clays competitions. At the very heart and soul of its quick and instinctive shooting, it also minimizes pellet deformation and delivers tight, consistently uniform patterns. It balances perfectly, shoulders effortlessly, and swings smoothly. It is an extension of your body, profoundly the pinnacle of instinctual pointability.
Who actually makes this fabulous ubergun? Actually, everyone does. Haven't you read a catalog recently? Yes, I am laughing just a wee little bit.
THE EVIL SPECTRE OF RECOIL
For as long as there has been firearms, recoil has been discussed with no signs of any any universal agreement. The current Wingmaster 870 Classic Trap is about an 8-1/4 lb. gun. What has happened, though, is that target loads are often lighter today from the traditional 1-1/8 oz. 1200 fps load used for decades. There is no question that quality 1-1/8 oz. loads throw denser patterns than 1 oz. loads, the pattern board proves that conclusively, but still many shooters opt for 1 oz. (or lighter) 12 gauge loads.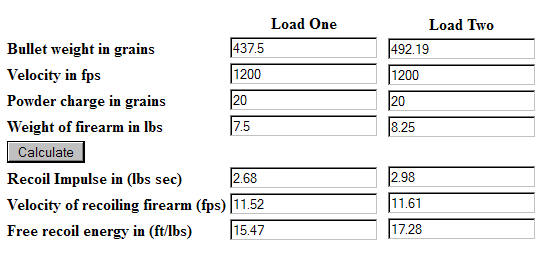 Of a more practical matter is you can shoot a 7-1/2 lb. gun with 1 oz. loads, yet actually have less recoil than an 8-1/4 pound gun with the same velocity 1-1/8 oz. load. If you shoot one of the softer-shooting gas-operated autoloaders in the 7 lb. area, with 1200 fps 1 oz. loads, you'll likely feel very little beyond the action working.
THE MYTHICAL "SERIOUS" CLAY SHOOTER
You've probably heard that one quite a bit, a meaningless statement as any. Unless you don't need to work, have little in the way of other responsibilities, and are independently wealthy, there are practical limits as to how much time and money you can reasonably put into breaking clay pigeons. Whether the fellow that shoots three times a week qualifies as "three times as serious" as the guy that shoots once a week, I'll leave it to possessing greater minds than myself to determine.
Regardless, like most forms of recreation, I'd think that you would want to enjoy it and improve as you put more time and effort into it. The problem with the "serious" label is that it is invariably evokes a negative connotation, along the lines of "Choosy Mothers Choose JIF." Obviously, mothers who do not purchase JIF neglect, abuse, and otherwise don't care about their children. The hoary "seriousness" jargon is bad form. Shotguns are more logically graded in terms of light duty, medium duty, and heavy duty rather than whatever someone thinks seriousness is supposed to mean.
SHOTGUNS ONLY LAST FOR 5 – 10 MINUTES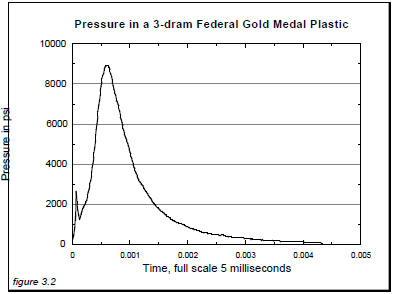 The above graph from Neil Winston shows a typical pressure curve using a 30 inch cylinder-choke barrel. The initial pressure spike you see is the 209 primer, prior to ignition of the propellant.
When firing a shotshell, the shotgun is only under any load, pressure, or vibration for about three and a half milliseconds. After 3.5 milliseconds, the wad has cleared the muzzle. It may be a bit less, contingent on barrel length and specific shell velocity. 100,000 rounds through a shotgun is 350 seconds of any load or stress to the firearm. That's 5.83 minutes of use. Things are rarely what they seem, for the fellow that gushes that he has been "hunting with his SuperSnorter Double all his life" may well have actually used it for just a minute or two.
SINCE THERE IS NO DEFINITION
Since there is no universally held definition of a "sporting" gun, and certainly no consistent amount of use or type of use by individuals, the savvy shotgun consumer can use that to advantage. Once you realize that in many cases (Beretta 686 / 687, Browning Citori, 725 Citori, Browning Cynergy) there is no difference in the basic action of the shotgun across the spectrum, you can often save a substantial amount of money by buying performance vs. cosmetics and labeling. Sooner or later, most shooters that get hooked on this stuff personalize their shotguns to a certain extent, whether it is just adding a bit of weight, some light stock fitting, recoil pad changes, and the like.
Regardless of action type, the price of the gun need not be a great barrier to enjoying shooting sports. A couple of my most-used clays guns in terms of pounds of Green Dot burned were neither radically expensive, nor were they designated as "sporting."
Copyright 2015 by Randy Wakeman. All Rights Reserved.

Custom Search