---
What Are The Best Factory Shotshells?

It is an interesting question. No shotgun company likes to refer to any of their shells as less than the best, but there are large differences in pattern percentage and pattern evenness. This is going to be an ongoing project. To make the grade, the shell will have to have performed exceptionally well in at least a dozen different shotguns both at the pattern board and on clays and game, contingent on type of load. There is an exception to this, that being 16 gauge loads which have been patterned with six to eight different shotguns, but certainly not twelve or more. The purpose of this type of listing is to save you some time if you want quality you can easily see and experience over other shells.
There are a couple of trends that make for a great shell. Super hard lead, as in the B & P F2 Mach loads, is always a help in getting all the pattern you paid for. Nickel-plated, as in the B & P MB Long Range and Fiocchi Golden Pheasant loads, both serve as a lubricant through forcing cones and tend to penetrate extremely well. The all-out best lead loads are buffered. Whether Federal "Baby Magnums in 12 gauge, their 1-1/4 oz. 16 gauge, or their dazzling 1-5/16 oz. three inch 20 gauge load, they are all sterling performers. The future of shotshells is largely in high density pellet types, like the Federal Heavyweight #7 loads. Better ballistics than #5 lead, higher pellet counts, and no pattern loss to deformed shot make them the best.

12 Gauge One Ounce Clays & Dove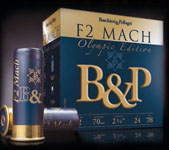 The best shell I've ever tested is the B & P USA F2 Mach in 1 oz., #7-1/2 shot at 1300 fps ideal for sporting clays and doves. It has B & P's best shot, their moly-coated, hardened, polished "Diamond Shot." It patterns so consistently well, it puts most 1-1/8 oz. loads to shame.
12 Gauge Pheasant
A terrific all-around pheasant load is the B & P USA nickel-plated, 1-1/4 oz., #5 shot MB Long Range shell. It patterns better than most 1-3/8 oz. "pheasant branded" shells and is surprisingly pleasant to shoot as well. Federal makes a couple of outstanding classic "Baby magnum" loads, the P156 2-3/4 in. shell in #4 shot is a late season powerhouse. With a 1-1/2 oz. of #4 buffered shot, this 1315 fps Federal round still has over 200 pellets for an excellent wingshooting pattern at long ranges.
For no-tox long-range pheasant, Winchester Supreme Xtended Range HD #5 1-1/2 oz. loads are astoundingly good. These no-tox Winchester HD's are also outstanding for turkey and large ducks.
16 Gauge Pheasant
Fiocchi Golden Pheasant 1-1/8 oz. #5 shot shells contain beautifully nickel-plated shot and are the perennial standard. Federal Premium #4 P165 1-1/4 oz. #4 1260 fps buffered loads are ideal for longer range pheasant use with the right choke. Few lead loads are available with 1-1/4 oz. payloads, I'm glad Federal still offers them. I'd love to see this shell with #5 shot from the factory, but I'm not exactly holding my breath. Still, like virtually all buffered Fedral loads it patterns like you won't believe. For no-tox on pheasants and large ducks, the Kent Tungsten-Matrix K162UGNT36-5 1-1/4 oz. #5 1265 fps load is outstanding.
20 Gauge Pheasant
Federal's PFC258 1-5/16 oz. #5 shot 3 inch load is superb for tough wild roosters. It is buffered at 1185 fps and out-patterns any 20 gauge lead load there is, embarrassing many 12 gauge pheasant loads in the process. I can't put the palm of my hand anywhere inside a twenty-inch circle without covering about a dozen pellet holes. That spells instant doom for pheasants to 45 yards or so with little question.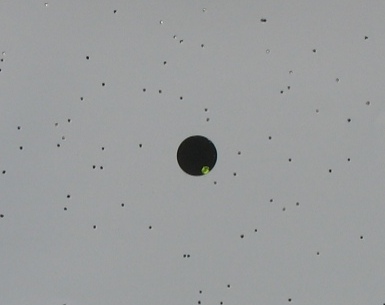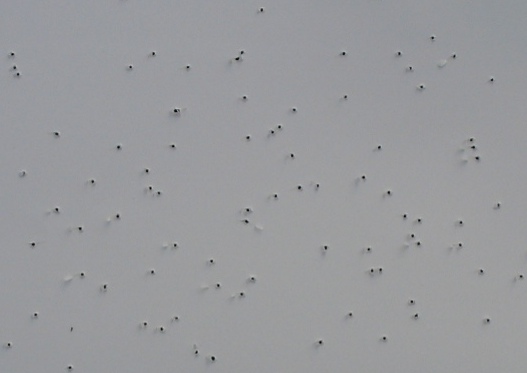 The front and back of a representative 40 yard pattern of 20 gauge Federal 1-5/16 oz. buffered #5 loads, fired from a Benelli M2 ComforTech with the aid of a George Trulock "EF" Precision Hunter choke tube. This amounts to a .030 constriction . . . and, dead in the air pheasants.
20 and 12 Gauge Turkey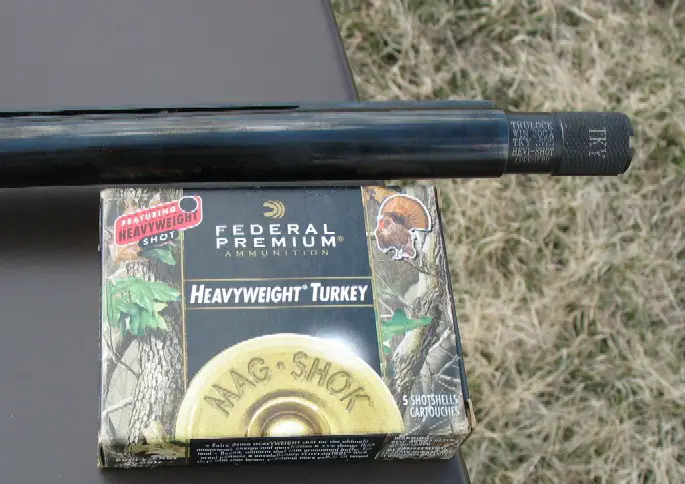 No question, the Federal Heavyweight #7 loads are 50 yard loads right out of the box with the right choke. The 1-1/2 ounce 20 gauge breaks new ground in 20 gauge, where the surprisingly mild shooting 1-5/8 oz. 12 gauge load beats the pants off of far, far heavier payload lead shells.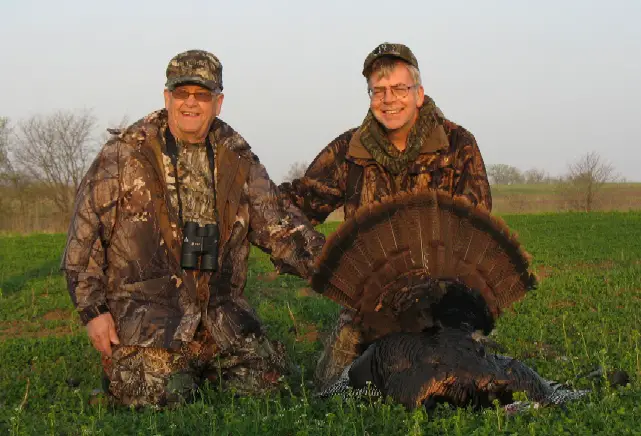 Federal Heavyweight #7 loads did a fabulous job for us, both in 12 and 20 gauge, at the pattern board and where it really counts: on 25 pound wild turkeys. Above, muzzleloading pioneer Tony Knight and Randy and "Tom."
16, 20 and 12 Gauge No-Tox / Steel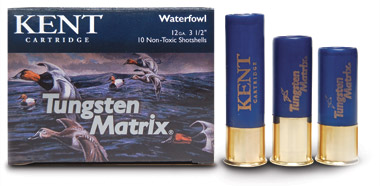 Steel loads continue to be generally poor, regardless of brand. They are somewhat better than the earlier steel loads, but not much. A round ball is simply a ballistically horrid projectile, losing velocity and penetration ability very quickly. Number 3 steel, for example, often loses close to half of its muzzle velocity within 30 yards. The only way to improve the situation is a denser material. Kent Tungsten-Matrix, at 10.8 grams per cubic centimeter, is close to lead (11 - 11.35 g / cc) and is the only shotshell that you can reasonably select just like you would lead as far as shot size and payload. The Winchester "HD" stuff, at 10% heavier than lead, is quite good as well. Kent TM can be used and chokes just like lead and is safe for older shotguns as well-- as well as being easier on forcing cones and chokes than steel.
The problem with steel just gets worse in 16 and 20 gauge with the reduced hull capacity; just not enough room for the comparatively light and fluffy steel to get the job done. Kent TM, for example their 1-1/8 oz. 20 gauge load of #5's at 1360 fps is a fine load for pheasants or decoying ducks.
Copyright 2010 by Randy Wakeman. All Rights Reserved.

---
Custom Search