---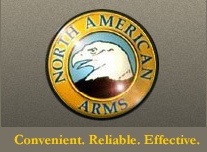 Venom Laser for North American Arms Black Widow and Mini-Master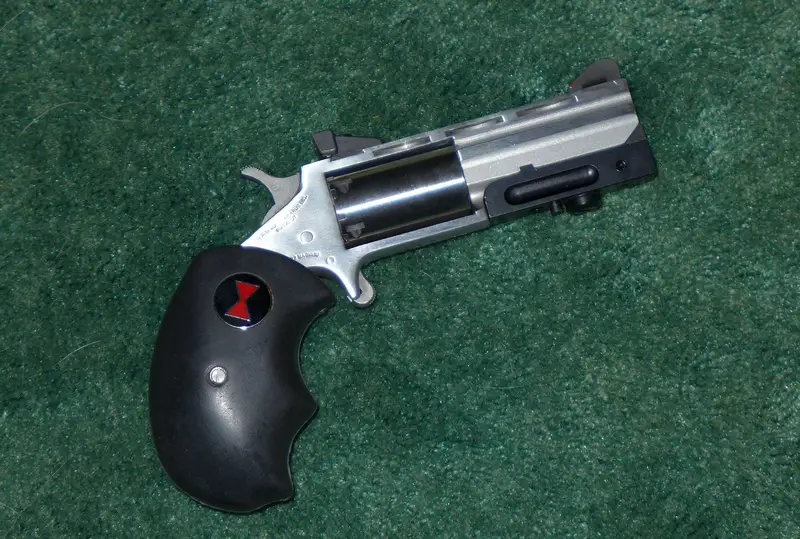 If there was ever an easy to install, easy to use laser sight the new Venom laser is it. The Venom laser is integral with the cylinder pin on the NAA Black Widow and Mini-Master, so installing it is effortless: it is the same sequence as just popping in a loaded cylinder. While it fits both the two inch barreled Black Widow and the four inch barreled NAA Mini-Master, it looks most at home on the Black Widow as it fits flush with the muzzle. The specifications are as follows.
Compatible Firearms:  Fits North American Arms Black Widow and Mini-Master Revolvers
Power Output:  Class IIIA, 5mw
Batteries:  4 x 377
Battery Life:  5 hrs. constant on, 10 hrs. pulse mode
Weight:  0.63 oz. /18 g
Material:  6061 T6 Aluminum
Length:  1.86 in/47.17mm
Width:  .41 in/10.45mm
Height:  .39 in/9.88mm 
MSRP:  $159.95
 
The small 377 button type batteries are the type of batteries used quite commonly in watches and calculators, often going for five dollars or so per ten-pack. The Venom uses four of them that are pre-installed, with an additional set of four batteries included. Replacement batteries are both easy to find and economical.
An issue with some add-on accessories is that they look like just that: add-ons or perhaps even after-thoughts. That thankfully isn't the case with the Venom Laser, for it looks just like it was a factory part and does not interfere with the iron sights on the Black Widow or Mini-Master in any way. If you want it, you've got it with the push of a button and if you don't your NAA mini-revolver functions just as always.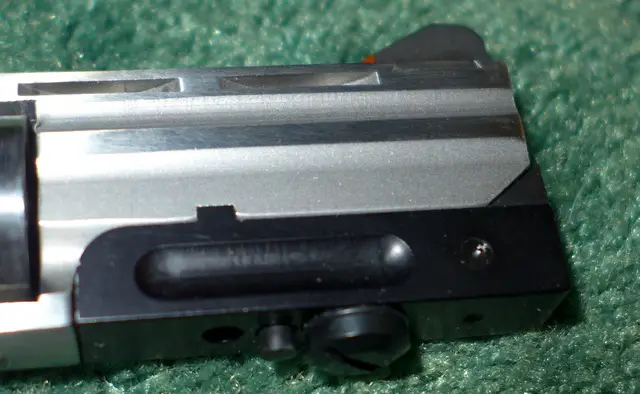 You have your choice of two modes: constant on or fast pulse mode. To change modes, just hold the activation button down for five seconds. After five minutes, the Venom changes to a very slow, blinking mode for one minute then the unit turns off. Hit the button after the slow warning mode and the unit remains on for another five minutes. The battery life is longer than you might think, for you can turn this unit on and let it automatically shut off about 60 times in "constant on" mode or about 120 times in pulse mode on one set of batteries.
Made from aluminum with a three year warranty, this is as close to a "must have accessory for your NAA Black Widow" as can be imagined.
To get yours, see: http://northamericanarms.com/naa-venom-laser.html .
Copyright 2013 by Randy Wakeman. All Rights Reserved.
---
Custom Search