---

Tracer LEDRay GL2 Gun Light - Green LED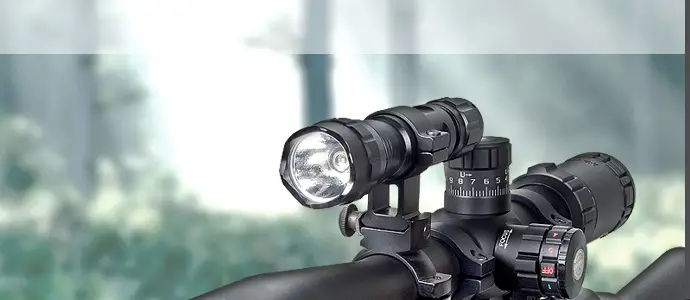 From the folks at Hawke Optics, a whole new line of lightweight LED gun lights has been introduced under the Tracer brand. The tested example is a green LED light, the Tracer GL2. The part #LR3512/14/16 LEDRayGL2 has a one inch bezel, 130 lumen output, weighs three ounces, and thows its beam about 90 meters or 100 yards. Run time with a pair of CR123A batteries is 5 hours. As for what is included in the box, take a look.

Green light does not attract insects in the way incandescent white light does, and does not startle fish or game as much. Green light also holds an advantage over incandescent light in particulate-filled environments like fog, haze, or rain. Well how well does it work? Here's an example, at night, in very heavy freezing rain, out of the back of my house. It burns through the thick mist with no trouble.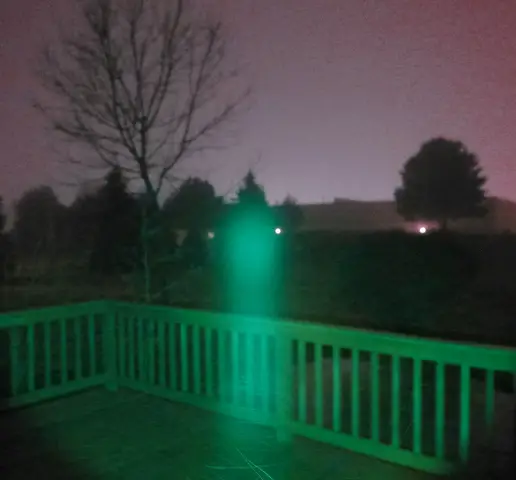 The Hawke Optics / Tracer line is extensive, apparently the top-selling brand in the U.K. so it isn't like they are starting from scratch, although this is the first time they have been available in the United States. Not only gun lights, but compact lithium battery packs, tactical lights, hand-held floods, and real gunlight powerhouses like their "Tri-Star Pro" (1600 lumen, 1000 ft. range) are all part of this extensive array. If the example GL2 I've experimented with is any indication, this is a well-made, very well thought-out product group. Full info on the entire line is at http://www.tracerpower.com .
Copyright 2013 by Randy Wakeman. All Rights Reserved.

---
Custom Search