---
Tony Knight, Father of Modern Muzzleloading, Gravely Ill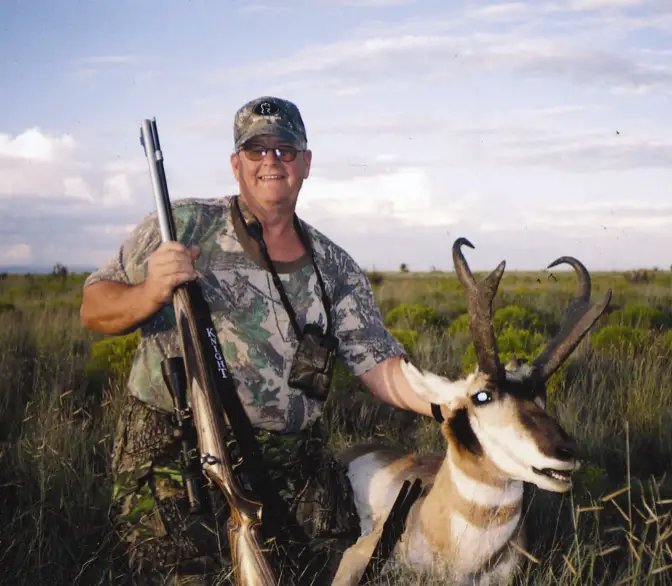 Right at five months ago, William Anthony Knight ("Tony Bill") was admitted to Mayo Clinic. The problem is acute pancreatitis also characterized as acute pancreatic necrosis. It is isn't cancer, but a situation where the pancreas suddenly becomes inflamed and leaks all kinds of nasty stuff into the body. It is also frustratingly difficult to treat.
Progress has been horribly slow. While Tony eventually improved enough to be transferred to a closer hospital, that was short-lived and it was an ambulance back to Mayo Clinic. Essentially, it was starting over. Again, Tony improved to where he was released directly from Mayo to his home in Plano, Iowa. That lasted only a couple of days, when sudden, unexpected bleeding from his pancreas forced an air ambulance ride back to Mayo. Frustrating for everyone, Tony is currently at Mayo again starting over. It is an excruciatingly slow process. Tony's wife, Rose, has been at his side throughout.

There have been several inquiries as to Tony's condition, so this brief article is an update of sorts. Your best thoughts and wishes are appreciated. If you'd like to send a card or note to Tony, or just pictures from your last hunting trip, please mail them to:
Tony Knight
19882 140th Ave.
Plano, IA 52581
Tony, Tony's long-time wife Rose, his son Billy, his daughter Michelle, and the whole Knight family will certainly appreciate it!
Copyright February 24, 2012 by Randy Wakeman. All Rights Reserved.
---
Custom Search