The Solution to Miserable Browning Trigger Pollution: Jim at Cole Gunsmithing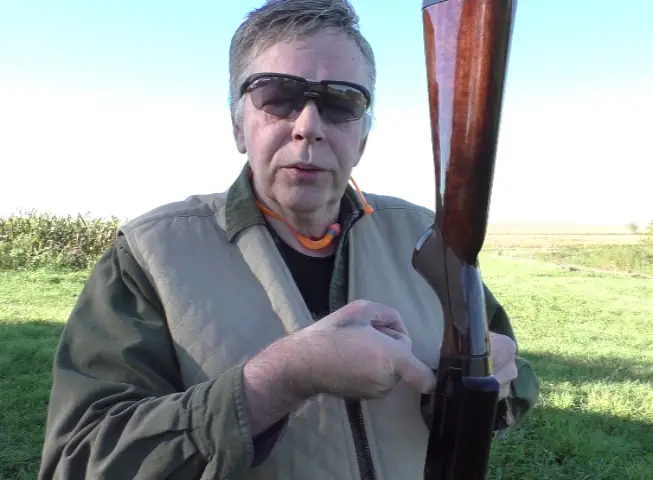 Over the years, truly miserable triggers have been the bane of otherwise perfectly enjoyable shotguns. In times past, I used Allen Timney of Ceritos, California, who did marvelous work. His wife finally made him retire at age 93 or thereabouts.
Bob at Precision Sports in Oshkosh did excellent work, but Bob has also retired to race motocross bikes, chase women, and other more challenging adventures. Now, there is a very reliable, experienced solution from one of the premier gunsmithing operations in the United States: Cole Gunsmithing, and Jim Bellegarde is your man.

Browning isn't alone, by any means. Check with Jim for models other than Browning and Beretta.

"They can certainly be improved over what the factory sends them out with. Turn around is typically two weeks or less. Cost is $95."
Be well and good hunting,
Jim Bellegarde
Cole, Inc. (North)
21 Bog Hollow Road
Harpswell, ME 04079
207-833-5027
Jim together with the entire Cole Gunsmithing team has been busy for many years, blueprinting and tuning Beretta and other brands from fussy little fodder into smooth, reliable, far more enjoyable shotguns.
Good factory triggers on repeating shotguns are hard to find. If you have perused 437 of my last 87 gun reviews, you'll know why, and you'll also know how bad they really are. Browning certainly can offer good triggers when they want to, see the Citori 725. With their repeaters, they apparently just don't want to. There are countless wildly heavy-triggered BPS pumps, Browning Gold / Silver / Maxus / Winchester SX2 / Winchester SX3 examples out there, and this distasteful trend continues with the A5 series of inertia guns.
All triggers vary bit. One of the reasons the current Browning triggers are so bad is that when you pull the physical trigger, you are pulling the hammer down, the wrong way, fighting against the hammer spring rather than just releasing the sear. It is stability, repeatability, and safety first: Jim can normally get them to 4-1/2 pounds or a bit lighter with 100% stability. If you are unhappy with your factory Browning trigger, and why wouldn't you be, send it to Jim Bellegarde without delay and rid yourself of needless super-heavy trigger trauma for good.