---
Spinjag's "giRamrod": It is About Time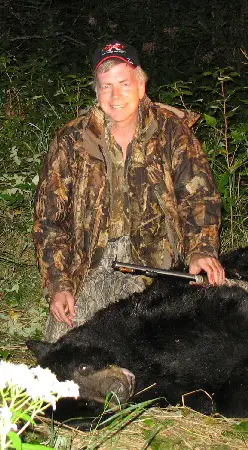 Ramrods never have received much attention or respect: they are the "Rodney Dangerfield" of muzzleloading rifle components. That is, of course, until you actually try to use your factory ramrod in some cases, and find that an old Popiel Pocket Fisherman is more useful. You can't expect to seat a sabot with any consistency if your ramrod doesn't ram and is more of a wobble-rod than a consistent bullet-seater. There are all kinds of horribly bad ramrods out there that bend if you stare at them hard enough, and are "universal" in the sense that they fit every projectile universally bad. Quality, custom ramrods are a pain to make and distribute, though. The XS Sights "Power Rod" was a good one, but even XS Sights could not justify the many different lengths and diameters required to keep it around. Gunn Innovations, the makers of the popular "Spinjag," has decided to take up the task and fill the void.
This new product is called the "giRamrod," meaning Gunn Innovations Ramrod. It is custom-made to fit your muzzleloader and is constructed of solid aluminum with a black anodized finish. So, now you don't have to fight with crummy factory ramrods any longer, nor do you have to either try to cut down an old ramrod to attach a Spinjag, or carry the Spinjag in your pocket. Now, you can get the ramrod you want threaded with 10/32 threads on both ends so you can spin on your Spinjag and keep everything on the rifle.
The giRamrod goes for $25, a great bargain considering what a pain they are to make in various lengths and ship. They are available for most muzzleloaders right now except for the "9mm" ramrods used by Knight, Remington, and Traditions. It is a pity, because these are some of the most pathetic factory rods out there, but the issue has been getting the solid aluminum rod in this diameter at a reasonable price to be able to offer it. I've been advised that Gunn Innovations has just found a good source of supply for raw product, so this will make a lot of the cranky Knight and Traditions owners out there very, very happy.
I recently tested two giRamrods, one for my standard Savage 10ML-II and the other a longer version for the Cabela's exclusive Savage 10ML-BP that I just used on a Minnesota black bear hunt. GiRods are available in most any length, all the way up to 37-3/4 inches long as a matter of fact. You can order them through the http://spinjag.com website, or dial Gunn Innovations toll-free at 888-271-2323.
It is an outstandingly good product, one that you'll appreciate every time you use your muzzleloader. If you look closely at the bear picture above, you'll note that it is a Spinjag-equipped giRamrod right at the end of the Savage 10ML-BP. The giRamrod is finally the readily available solution for pathetic ramrod pollution. It is excellent product.
Copyright 2009 by Randy Wakeman. All Rights Reserved.
---
Custom Search