---
Savage 220 Twenty Gauge Slug Gun Notes

There has been a lot of buzz and general questions about the Savage Arms 220 20 gauge slug gun, a line that has been very successful and is being extended. For 2012, Savage is introducing stainless steel models of the 220. The camo model is shown above.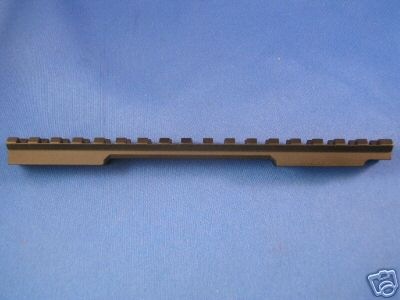 BASES
Evolution Gun Works http://www.egwguns.com makes a one piece base for the Savage 220 that allows the use of most any optic, no matter how short. It is the "Savage 220 Slug Gun Picatinny Rail Scope Mount" fits the Savage 220 Slug Gun, as well as any Long Action Accu-Trigger Savage rifle. Picatinny cross slots run the full length of the rail, which gives the shooter flexibility when mounting scope rings and other accessories. The channel in the center reduces the overall mass of the mount, weighing in at 2-3oz on average. You can use any standard Weaver style rings.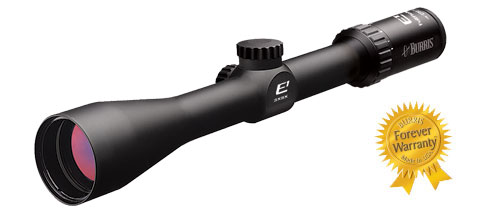 SCOPE: It is personal preference, but an excellent choice in my opinion is the Burris Fullfield E1 3-9 x 40 mm. It runs about two hundred dollars. The Fullfield E1 is also available in a 2-7 x 35 mm version if you prefer a wider field of view on the low end.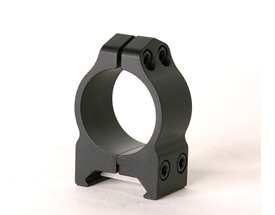 Warne Maxima rings are available in 1 inch fixed, 30mm fixed, or in quick detach versions.
RINGS: I use Warne Maxima permanent or quick release steel rings. Low or medium, as you prefer.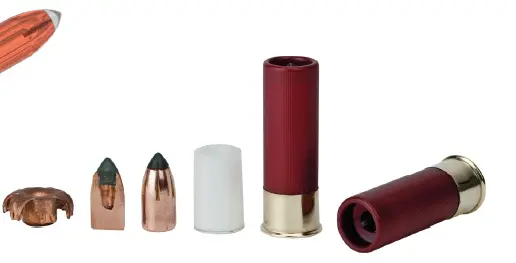 For 2012, Federal introduces their "Trophy Copper" loads.
AMMO: Savage Arms reports the best results with the 3 in. Remington Accu-Tips. I've had excellent groups with the Federal Barnes ammo, discontinued for 2012 as Federal is introducing their own line, the "Vital•Shok® Trophy Copper™ Sabot Slug" for 2012. Two 20 gauge saboted slug loads are offered.
P209 TC 20-ga. 3", 275-grain Trophy Copper Sabot Slug 1900 fps.
P208 TC 20-ga. 2-3/4", 275-grain Trophy Copper Sabot Slug 1700 fps.
©1999 - 2011 Randy Wakeman. All Rights Reserved.
---
Custom Search