---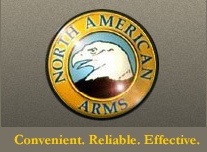 Ruger's GP100 Match Champion: The Best .357 Magnum in Decades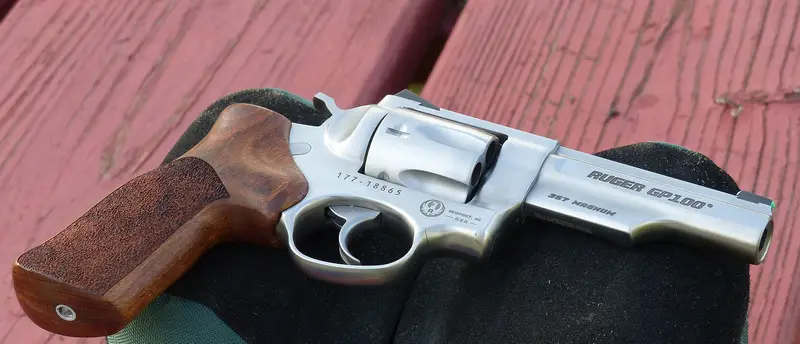 Over the years, I've tested countless revolvers, but few are truly "good to go" out of the box. Jack Weigand did much of my pistolsmithing; the triggers and double-action smoothness have often been sorely lacking whether on S & W, Taurus, Rossi, and standard Ruger product. My favorite hunting pistol, a Super Redhawk .44 RemMag, needed some spring switching to get it up to snuff.
The GP100 has been around since 1985 or so and has always been a strong, durable revolver. I've had several, but they have always needed at some action and trigger work to make them superb. The GP100 Match Champion changes all that, for this is a superbly crafted, tuned, super-smooth revolver right out of the box. The basic specifications are as follows.
Model Number: 1754 | Caliber: 357 Mag
Material: Stainless Steel
Finish: Satin Stainless
Front Sight: Fiber Optic
Rear Sight: Fixed
Barrel Length: 4.2"
Overall Length: 9.50"
Weight: 38.00 oz.
Grips: Hogue® Stippled Hardwood
Twist:1:18.75" RH
Grooves: 5
Capacity: 6
Suggested Retail: $899.00
Some of the features are described by Ruger:
"The Match Champion™ Model is designed with the competitor in mind. With its ergonomic enhancements and tuned action, the Match Champion™ delivers fast, accurate shots and takes the popular GP100® to the next level. It features a contoured cylinder, Novak® Lo-Mount Carry rear sight and fiber optic front sight, Hogue® hardwood grip with stippled sides and a slab-sided, half-lug target crowned barrel.
Patented grip frame design easily accommodates the use of a wide variety of custom grips. Patented Ruger transfer bar mechanism provides an unparalleled measure of security against accidental discharge.
Triple-locking cylinder is locked into the frame at the front, rear and bottom for more positive alignment and dependable operation shot after shot.
Easy takedown of integrated subassemblies requires no special tools and allows for no hassle maintenance and assembly. Also features a slab-sided, half-lug barrel and hard plastic case."
The Ruger GP100 Match Champion looks great, feels great, handles great, and is a remarkably soft shooter with 180 grain factory loads. On its inaugural outing, 1240 fps American Eagle 180 grain loads (AE357A) and 1130 fps Federal Premium Vital Shock Swift A-Frame 180 grain rounds (357SA) were used at 15 yards, with the Federal Swift A-Frame loads obviously more accurate. You'll be surprised that 180 grains of hollow point can be this comfortable to shoot. Within range, the 180 grain Swift A-Frame has proven to be an excellent hunting bullet for whitetail and feral hogs.
The GP100 Match Champion is one of those rare products when there is little else to say but check one out at your local pro shop, and you'll have to have one. That, and congratulations to Sturm, Ruger, & Company for a superbly well-done factory revolver.
Copyright 2014 by Randy Wakeman. All Rights Reserved.
---
Custom Search