---
Review: Mossberg MVP 5.56 NATO Bolt Action Rifle (Part 1)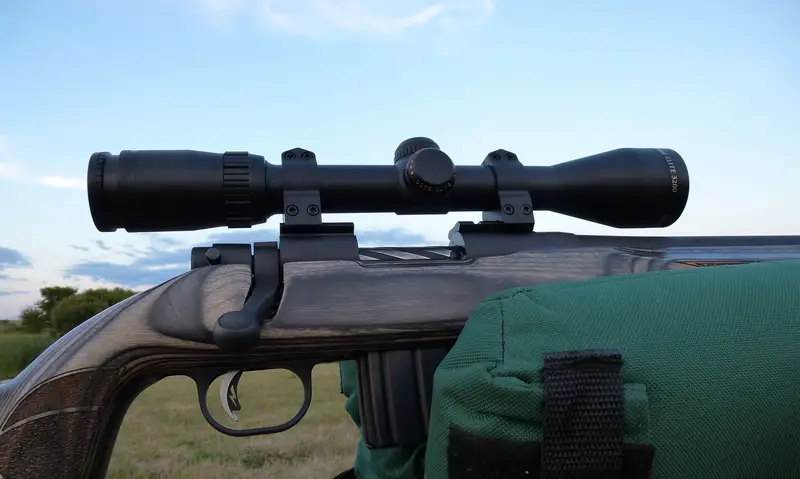 One of the items that caught my attention at the 2012 SHOT Show was this rifle, the Mossberg MVP which stands for "Mossberg Varmint Predator." This is a full-sized 7-1/2 pound rifle that uses AR-15 magazines, has a medium heavy barrel profile, a laminated version of the comfortable "goose-neck" type of stock, and the fairly recent (2009) Mossberg Lightning trigger. The LBA (Lightning Bolt Action) trigger broke at a marvelously clean 2-1/4 lbs. right out of the box. The basic specs of the rifle are as follows.

Mossberg MVP #27700
Caliber: 5.56 NATO
Capacity: 10 round magazine supplied, accepts AR-15 type
Weight: 7-1/2 lbs.
Barrel Finish: Matte
Stock: Gray Laminate
Barrel Length: 24 in.
Rate of Twist: 1 in 9 in.
Overall Length: 43 in.
Trigger Pull: 2-1/4 lbs. as received (adjustable approx. 2-7 lbs.)
MSRP: $668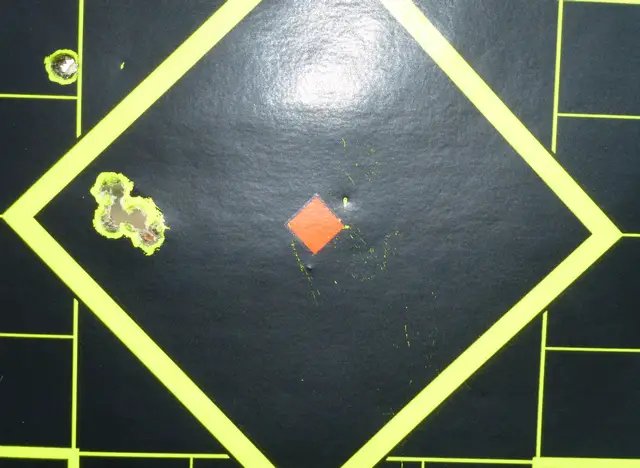 This rifle is also available as a "varmint gun in a box" configuration (#27710) that includes a 4-16 x 50 scope and a bipod at $895 MSRP. The version has Weaver-style based already mounted. For starters, I attached a Bushnell Elite 3200 3-9 x 40mm Ballistic Reticle scope. Supposedly, you have 60 inches of adjustment at 100 yards with this scope. The claimed adjustment may sound like a lot, but if you read the fine print sometimes a "60 MOA" adjustment scope cannot stray more than 25 MOA from optical center. Unfortunately, whatever the combined adjustment range might actually be, it wasn't nearly enough, as we ran out of adjustment with point of impact still way too far to the left of the bull.
There has long been a small undeclared battle of sorts between rifle manufacturers and scope manufacturers. When a scope runs out of adjustment, as was the case here, scope makers often make the case that rifle manufacturers fail to drill and tap their firearms correctly. Rifle manufacturers sometimes state "bad scope" or a scope that doesn't have nearly the claimed internal adjustment range. Regardless of who is more in the right or less in the wrong, it is frustrating nevertheless when you run out of ability to move your group where it needs to be.
The initial impressions of the Mossberg MVP are very, very good. But, this is just part one of the MVP coverage as it will take a scope change to properly continue, so that is what we will do.
©1999 - 2012 Randy Wakeman. All Rights Reserved.
---
Custom Search