---

Review: FujiFilm FinePix F850EXR Compact Camera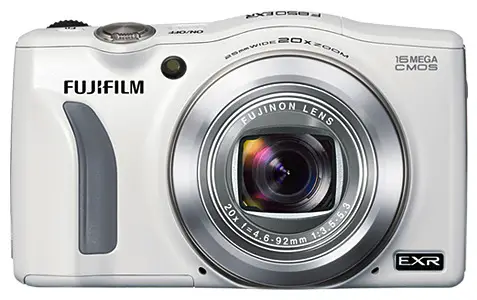 BACKGROUND
My last in-depth visit to the Fuji compact camera line was the F660EXR, a 15x zoom model with 300 shots CIPA standard battery life. It was and is a quite satisfactory compact still camera. Yet, the F660 Fuji had the worst video capability of any recent compact I've tested. It was and is really horrid and an embarrassment considering how good the rest of the camera operates. If taking video with your digital still camera is important to you, this glaring defect alone will be more than sufficient for you to go elsewhere. I'll leave it to you to grade the importance of the video in your own terms.
However, the Fuji F660EXR was and is sold as a digital still camera, not as a camcorder that can take stills. As a digital camera, it handles better than several Panasonic and Canon models, putting them to shame in terms of battery life, many still camera features, and in particular low light ("M" or 8M mode). When viewed and used as an "8MP" camera, the captured images from the Fuji are 3264 x 2448. That's more than adequate for an outstanding 8 x 10 print even with a moderate amount of cropping. It is also better than needed for very good prints up to 20 x 30, according to many. As tragic as the video attempt is on the F660EXR, it easily rated as a good choice in a long zoom digital still camera, with exemplary low light capabilities for the platform, at the time of its release. The included charger and inexpensive batteries, along with a low street price made it a very compelling compact travel zoom still camera.
The new F850EXR pumps up the optical zoom to 20x, adds a faster EXR processor II, speedier performance, a better 3.0-inch, approx. 920K-dot LCD, but drops the battery life to 250 still shots. The F3.5 / F5.3 lens array isn't particularly bright on the wide angle side of things, but is brighter than most at full zoom. The F850 closes to F5.3, while the Canon SX260 / SX280 cameras share a F/3.5-6.8 lens, for example.
The F850EXR also adds more auto capabilities, detecting 108 shooting patterns translating into 64 scenes according to Fuji, faster .21 second autofocus, faster start-up, and peppier shot-to-shot performance. It also weighs a tiny bit more, 8.1 ounces: it is a lot of imaging horsepower in a half pound package.
FUJI VS. COMPETITIVE 20X MODELS: MAYBE
It is a crowded field, considering the Canon SX260 / SX280, Panasonic ZS-19 / ZS-20, the Nikon S9500 (22x), the Samsung WB800F (21x), the Olympus SH-50 (24x), and the Sony DSC-HX50V (a whopping 30x). Of these, the Olympus and Sony models are the heaviest and bulkiest, with the Sony at about 10 ounces and a hefty $449 retail price which is about $360 - $400 street price. The Canon SX280, Nikon, and Sony add features (GPS, Wi-Fi) that have nothing to do with a camera taking pictures, but some seem to want them, or at least the manufacturers want to sell them.
The Fuji, while certainly a name brand, is sometimes marketed incomprehensibly, offered with strangely high list prices and steep discounts. One common source for the Fuji F850EXR, in black, has a $299 "list" price and an actual delivered price of $208.44. In white, the same camera is $186.62. Yet, if you shop a bit, you can find this (and other) Fuji cameras at astounding low discount prices. I did just that, buying my example of the F850EXR in white for $114.49 delivered. Yet, the F850EXR is a current, 2013 model, just announced at the beginning of the year. It does make it a bit more complicated to grade this model, for it is not easy to discern if it is "really" a $210 camera, a $180 camera, or a $115 camera. In my own case, it is a $115 dollar investment and there is no camera on the market that remotely competes with it at that price point, not even close.
For whatever reason, the color choice of the F850EXR can change the price drastically. It makes little or no sense, but that's the way it is. As a practical matter, I'm going to call this a $180 camera, for you can get it right now (October, 2013) at that level or less. Of the cameras listed above, most cost about 30% or more, up to twice as much more in the case of the Sony.
The 20x zoom that is relentlessly called "remarkable" is hardly that anymore, considering that more than a dozen pocketable cameras today offer that much range, or more, in the $250 price bracket. The spread in size and weight isn't huge, either, as the Nikon S9500 hits 7.3 ounces, this F850EXR is 8.1 oz., the Canon SX280 is 8.2 ounces. There isn't much point in debating the merits of less than one ounce in a camera, as far as I'm concerned.
STILL IMAGE QUALITY
Many reviews tend to say the same thing about compact cameras: "if it only had a larger sensor or a brighter lens." It is a fairly wacky comment, for a larger sensor means a larger, heavier camera, and a brighter lens means a more expensive camera. If you intend on selling your images, many stock photography operations do not accept anything from small-sensor cameras at all. It takes a Micro 4/3 or SLR platform acquired image as a requisite. Alamy, for example, normally wants JPEG files, minimum 24MB-48MB uncompressed in Photoshop, 8 bit depth, and upsizing is allowed only if done via Genuine Fractals. Other organizations, like iStock by Getty Images, have completely different requirements.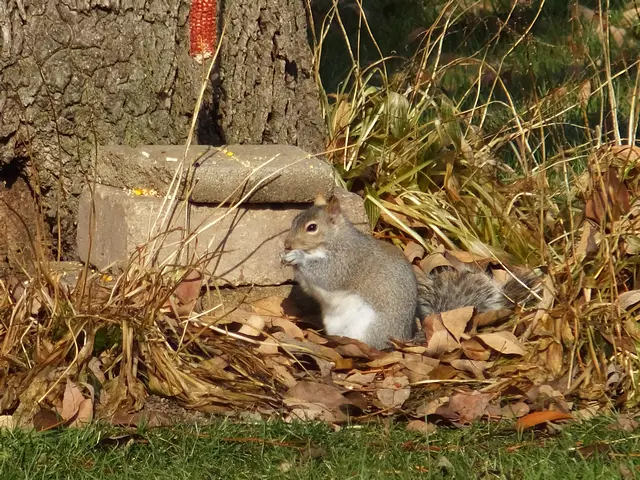 The F850EXR is at its best taking "8 meg" photos, half of the full sensor resolution. This is plenty of image size for 8 x 10 prints, more than needed for anything smaller. This is the "M" images size, or 3264 x 2448 pixels in the 4:3 aspect ratio that matches the three inch LCD. M mode also lets you shoot up to ISO 6400 and gives you 6 frames per second for about 7-9 frames in continuous shooting. It is at least that fast, for when crossing a river, over a bridge, in the car at 70 mph, it is sometimes difficult to get an unobscured shot. Yet, in this very short period of time the F850EXR captured 31 images for me, all quite clear.
Used this way, in the F850EXR in "EXR AUTO" mode is a very fast shooting, fast cycling camera: a "super duper point and shoot" with consistently good results. It also is either a very good value or an all-out screaming deal contingent on what you paid for it. Even at $200, it does well against the tragically flawed SX280, the Nikon, and the Panasonics that all cost 30 – 40% more.
While taking very good images for a camera of this class, the slightly larger 1/2 inch (vs. 1/2.33) sensor doesn't seem to make a huge difference, nor do the specialized shooting modes (Pro Low Light, Advanced Anti Blur, Pro Focus) offer anything that is remarkable.
VIDEO
The battery life is short in the F850EXR: not as bad as the Nikon and Canon, but still is a constraint on video use. The upside that the video itself is vastly improved vs. the Fuji F660, remarkably so. Yet, both the Olympus SH-50 and the comparatively expensive Sony DSC-HX50V are better in the video department, in general, though neither rise to the level of dedicated prosumer camcorders, nor should they be expected to do so. The most usable video mode of the F850EXR is the 720p / 60 fps mode, easily.
The 60 fps is a puzzling choice, for 30 fps is full-motion video and that's what you'll end up with if uploading to YouTube or burning a DVD. 1080 x 720p 30 fps is HD video, after all, a broadcast platform, and the 30fps stuff is easier to edit and render, with smaller file sizes. As long as you go easy on the zoom speed and aren't planning on lengthy videos, the F850EXR captures usable video, though not comparable to a dedicated camcorder by any means.
PROS
Far faster operation and shooting performance than prior models, higher quality LCD, greatly improved video, and a bargain price. The battery life is better than I expected: the supplied, factory battery is a 1000mAh unit, the "NP-50A." However, the KD-KLIC-7004 battery is a common one, very inexpensive, and rated for 1400mAh or slightly better. I did get over 350 stills using this battery, right from the start.
CONS
Does not have the optical zoom range or the video ability of the very latest crop of pocketable cameras, like the 24x Olympus SH-50 or the 30x Sony DSC-HX50V. Both of these models are a bit more bulky and significantly more expensive, though.
CONCLUSION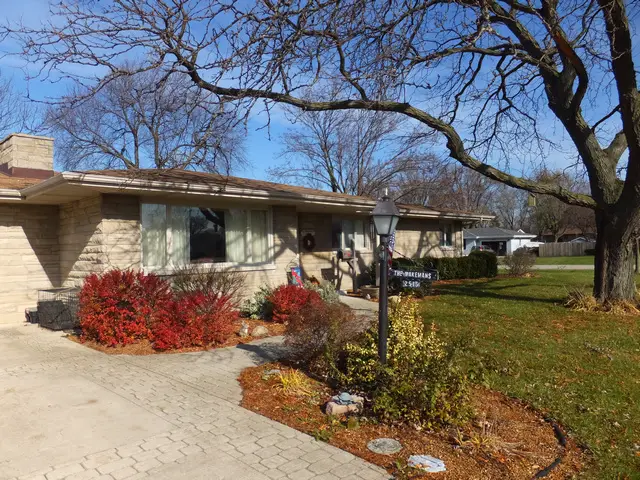 As an everyday, do pretty much everything type of take anywhere camera, it really is hard not to like the Fuji F850EXR. It does everything in the "very good plus" area, and if you aren't going to print larger than 8 x 10s, you can set it into "EXR AUTO" mode at the M (eight megapixel) setting and enjoy one of the fastest-shooting compacts around.
It is a massive upgrade over the F660, not particularly in still image quality alone, but in zoom range, LCD quality, the menus, and video ability. It feels great in the hands, it has an LCD as good as any put on a compact, it offers a 360 degree Panorama mode (Canon still has none at all), and there are several partial color modes and slow-motion video modes to experiment with.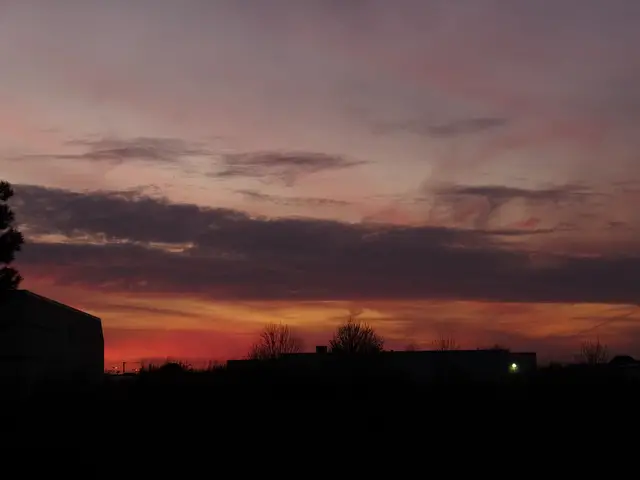 The video is now quite usable, it comes with a plug-in charger that is faster than the el cheapo USB method and won't tie up your camera. You'll need a tripod for this, but the Fuji Intelligent Digital Zoom reaches to 40x in "EXR Auto" and a bewildering 69X in Program Mode at the "M" image size setting. It has the full suite of "PASM" controls and two user-programable buttons as well. Its pop-up flash does not produce the vignetting you often see in smaller, flush with the body type flashes in super-compact cameras, either. All in all, it is just a terrifically fun, speedy little camera to use. For the money, nothing I know of comes remotely close to comparing with the F850EXR. I am surprised, but in a very, very good way.
Copyright 2013 by Randy Wakeman. All Rights Reserved.


---
Custom Search