---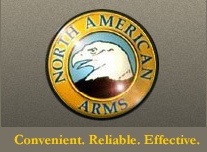 Review: 2013 Ruger LCR 22 WinMag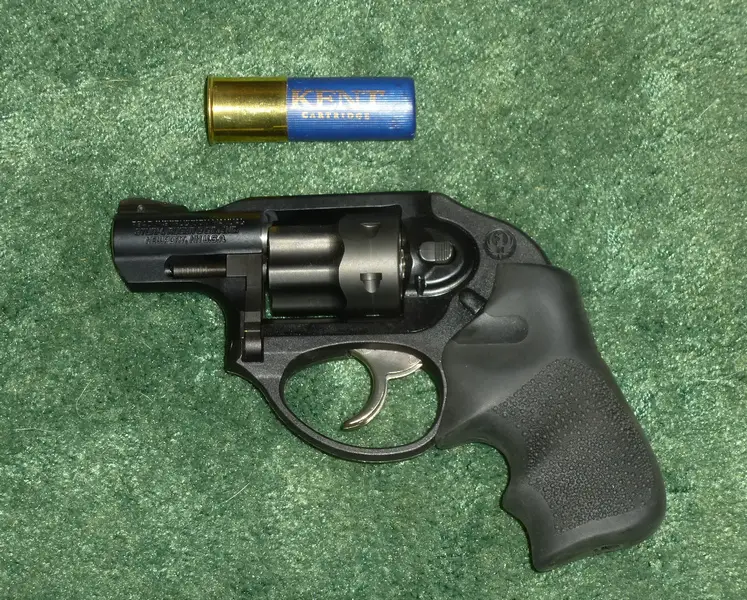 New for 2013 is Ruger's expansion of their extremely successful concealed-carry / personal defense line of double action revolvers, this time the LCR line is being offered in .22 Winchester Magnum Rimfire six-shot configuration. The Ruger specifications follow.
Catalog Number: LCR-22MAG | Model Number: 5414 | Caliber: 22 WMRF
Finish: Matte Black, Synergistic Hard Coat
Grip: Hogue® Tamer™ Monogrip®
Front Sight: Replaceable, Pinned Ramp
Rear Sight: U-Notch Integral
Barrel Material: Stainless Steel
Cylinder Finish: Ionbond Diamondblack™
Barrel Length: 1.875"
Overall Length: 6.50"
Height: 4.50"
Width:1.28"
Weight: 16.60 oz.
Capacity:6
Twist: 1:9" RH
Grooves: 6 
 
Suggested Retail: $529.00
The .22 WinMag is a far more appealing option for personal defense thanks to the vastly improved ammunition from Speer, Hornady, and Winchester designed for both self-defense use and for enhanced ballistics out of short vented barrels. The LCR in .38 Special was impressive enough in smooth double action trigger pull and accuracy to make it as one of my "Guns of the Year" for 2009: http://randywakeman.com/GunsOfTheYear2009.htm . To get right to the crux of the biscuit, the .22 WinMag LCR doesn't favorably compare in my view; of course I have basis for saying this.
One of the issues with the .22 WinMag round in this revolver is that it isn't as reliable as its centerfire counterparts. When you load thin-brass .22 WinMag rounds into the LCR, you have to be sure to push and wedge them completely forward into the cylinder. Sure, we should always do this, but carry or self defense guns as a class should be as fool-proof as possible, particularly if I'm the foolish fellow involved. While not a deal-breaker, it is a consideration as a carry gun can be of course carried by many different methods inclusive of horizontal and upside down. Whether by initial loading, or by bumping around and vibration from carry, if the rimfire rounds are not seated fully into the cylinder you have two potential problems: binding of the cylinder as you attempt to fire and misfires due to the lack of sufficient notching of the rim upon firing. I experienced both of these issues during testing of the LCR .22 WinMag and it wasn't a matter of intentionally trying to get the cylinder to bind during rotation or seeking misfires. That is of course why we test these things; a carry gun isn't always carried in a perfectly sterile, vibration-free or bump-free environment. The opposite is often true: it might be in a fanny-pack while jogging or in a glove compartment of your vehicle.

So, right there is more than enough of substantiation for me to state that, no, I really can't recommend the LCR .22 WinMag as a self-defense piece and I won't. In .38 Special, I have and still do, but not in this chambering. I went through the normal 10 yard shooting sequence with the LCR .22 WinMag and the accuracy was also uninspiring. I used both the Speer and Hornady .22 personal protection rounds and they both eerily printed the same, poor groups.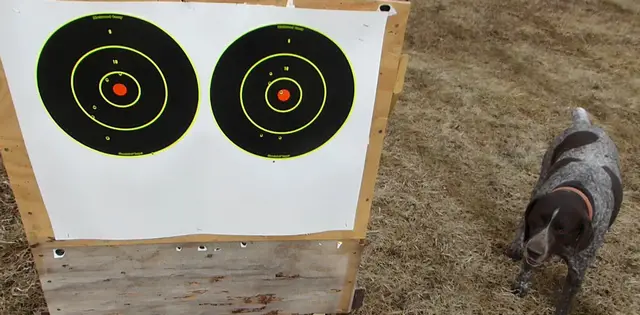 Even the dog was less than thrilled with the 10 yard accuracy of the LCR. The Speer Gold Dot six shot group is on the left target, the Hornady on the right.
There you have it: short if not so sweet. In .22 WMR format, there are better options than this LCR: like a much smaller, far more accurate NAA Black Widow that has no trouble shooting inside 2-1/4 inches at 10 yards. The Ruger LCR itself does far better in .38 Special, and the Ruger LC380 just recently reviewed is a more accurate, reliable, and appropriate self-defense item as well.

Copyright 2013 by Randy Wakeman. All Rights Reserved.
---
Custom Search