---
Remington Under Fire: The Model 700 Woes Continue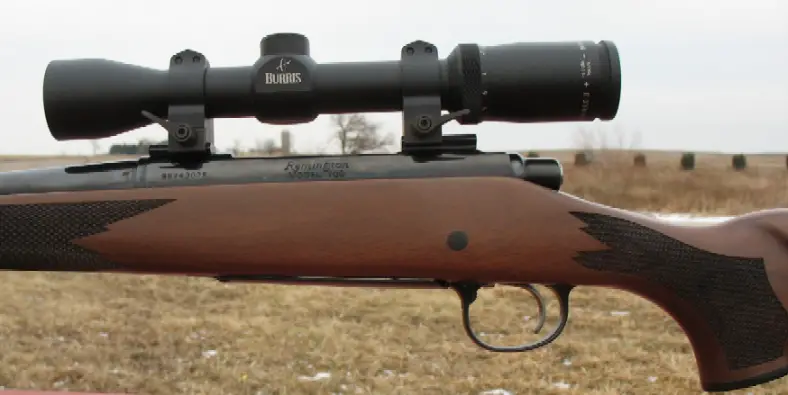 Pure Opinion by Randy Wakeman

Remington brand has come under scrutiny again, years after the "60 Minutes" expose, this time by CNBC. At issue is the now-discontinued "Walker Trigger," the subject of litigation and noise for many years. The M. H. Walker / P. R. Haskell trigger is covered by US Patent #2,514,981 filed in February, 1948 and awarded in July of 1950. Part of Remington's official response is that "The Model 700, including its trigger mechanism, has been free of any defect since it was first produced ..."
The reader is asked to compare that statement with Remington's own internal documents. Extremely well-known Remington engineer and lead designer Wayne Leek commented: http://msnbcmedia.msn.com/i/CNBC/Sections/CNBC_TV/CNBC_US/Shows/_Documentaries_Specials/Remington_Under_Fire/Documents/Rem_Doc_03.pdf . We also have a 1975 letter, http://msnbcmedia.msn.com/i/CNBC/Sections/CNBC_TV/CNBC_US/Shows/_Documentaries_Specials/Remington_Under_Fire/Documents/Rem_Doc_07.pdf and a 1980 memo from Remington documenting the problems Remington was able to verify: http://msnbcmedia.msn.com/i/CNBC/Sections/CNBC_TV/CNBC_US/Shows/_Documentaries_Specials/Remington_Under_Fire/Documents/Rem_Doc_08.pdf .The "potentially dangerous flaw" was published in Consumer Reports in March of 1968: http://msnbcmedia.msn.com/i/CNBC/Sections/CNBC_TV/CNBC_US/Shows/_Documentaries_Specials/Remington_Under_Fire/Documents/Rem_Doc_13.pdf . A recall was considered by Remington: http://msnbcmedia.msn.com/i/CNBC/Sections/CNBC_TV/CNBC_US/Shows/_Documentaries_Specials/Remington_Under_Fire/Documents/Rem_Doc_18.pdf .Again, in 1994, Remington considered recalling rifles due to the problems: http://msnbcmedia.msn.com/i/CNBC/Sections/CNBC_TV/CNBC_US/Shows/_Documentaries_Specials/Remington_Under_Fire/Documents/Rem_Doc_20.pdf
The U.S. Marines apparently had a few issues with M40 Sniper rifles firing without a trigger pull: http://msnbcmedia.msn.com/i/CNBC/Sections/CNBC_TV/CNBC_US/Shows/_Documentaries_Specials/Remington_Under_Fire/Documents/Rem_Doc_23.pdf .With all of this, the statement by Remington that, "The Model 700, including its trigger mechanism, has been free of any defect since it was first produced ..." is not an easy one to accept.
What makes this strange to my small brain is that Remington brand isn't owned by the same company since all this began. No longer DuPont, no longer RACI Holdings, Remington was bought by Cerberus in April 2007. This was a tiny acquisition compared to Cerberus' 51% stake in GMAC (2006, for $7.4 billion) and their purchase of 80% of Chrysler (along with other investors) in 2007 for another $7.4 billion. Remington was purchased by Cerberus for an estimated $370 million in 2007. Hardly old veterans in the firearm industry, Cerberus itself was founded in 1992 by Steve Feinberg, entering the firearms industry in 2006 by buying Bushmaster. Regardless of the industry, why would anyone take on well-known prior problems when buying a distressed company?
We have several issues here that won't be resolved in the near future. Should firearms fire without a trigger pull? Should firearms fire with the safety engaged? My opinion is, of course not. Those are fundamental flaws. At the same time, mechanical devices are not to be trusted. The estimate from Remington in one of the recalls considered was that around 1% of the rifles could be problems. The old 1994 Remington memo named 3 million rifles produced since 1962, a 30% return rate, and $22.7 million in costs, not including "any new equipment" required to manufacture the trigger assemblies.
Remington does seem to have a little problem remembering their own recalls with the statement, "The Model 700, including its trigger mechanism, has been free of any defect since it was first produced ..."
Remington's own published recalls show that that isn't exactly the case:

REMINGTON
MODEL 700,CENTER FIRE RIFLES MFG BEFORE 1982
MODEL 600, 660, 721, 722 40-X RIFLES MFG BEFORE MARCH 1982
MODEL XP-100 TARGET PISTOL MFG BEFORE FEBRUARY 1975
RECALL: Remington Arms Company, Inc. is offering a safety modification program for certain bolt-action centerfire firearms manufactured prior to 1982, including the Model 700, Model 600, 660, 721, 722, 40-X bolt-action rifles (made before March 1982) and Model XP-100 target pistols made before February 1975.
These firearms have a feature known as a bolt-lock that requires the safety to be placed in the "off" position in order to unload the gun. If you participated in this program, your firearm will be modified to eliminate the bolt-lock feature. The operation of your gun will not be otherwise affected.If you want assistance, call Remington's toll-free consumer hotline at (877) 387-6691. To learn more about the 1979 safety recall, check our website at www.remington.com.
Offer valid through December 31, 2002
Remington
870 Remington Drive
Madison, North Carolina 27025-0700
Source:
North American Hunter, August 2002; page 103
REMINGTON,
MODEL 700, 17 REMINGTON CALIBER, RIFLE
RECALL: The Remington Arms Company is recalling all Model 700 bolt-action centerfire rifles in .17 Remington caliber. The company is taking this action because some of these .17 caliber barrels could develop cracks and splits. A barrel split could result in serious personal injury.
Shooters who purchased Model 700s after January 1, 1981 are requested by Remington not to use them. They are requested to contact Remington by calling its toll-free numbers in the U.S.: (800) 634-2459 or in Canada: (800) 634-5401. The customer should present the serial number of his rifle to Remington personnel to determine if he owns an affected rifle. All affected rifles returned to Remington under the recall will have barrels replaced at no charge to the owners.
No other Model 700 rifles in other calibers or any other Remington autoloading or pump-action centerfire rifles, rimfire rifles, or shotguns are included in this recall.
Source:
AFTE Journal, April 1990; Volume 22, Number 2:227
Shooting Times, March 1990; page 47
American Firearms Industry, February 1990; page 19
American Rifleman, January 1990
American Rifleman, February 1990; page 10
California Department of Justice Firearms Safety Note 90-1
REMINGTON
MODEL 700, SEVEN, 40-XB, 40-XC, & SPORTSMAN 78
RECALL: Remington Arms centerfire rifle Models 700, Seven, 40-XB, 40-XC and Sportsman 78 manufactured between July 29 and December 11, 1987, have been withdrawn from sale temporarily for replacement if trigger assembly mechanisms.
This action was taken because a limited number of rifles produced during that period may have an improperly manufactured part in the trigger assembly mechanism. Although it is unlikely, the defective part could break and cause the rifle to fire accidentally.
Remington Arms has launched a program to identify and recover all rifles made and sold during this period, and as a precaution, will replace the trigger assembly on every affected rifle without charge to the owner.
All Remington trade customers and individual rifle owners are being notified, and it is expected that this program will quickly identify owners of the affected rifles.
This notice applies only to those bolt action models listed. No other Remington firearms are involved.
If you have purchased one of these rifles since July 29, 1987, do not load it.
We ask that you call our Trigger Assembly Replacement Program at 1-800-634-2459 with the model and serial number of your rifle. From that number, we can tell you immediately if yours is one of the affected rifles, and if it is, how you can arrange for a free replacement of the trigger assembly.
 
Source: 
Guns & Ammo, June 1988; page 89
Rifle, July-August 1988; Volume 22, Number 4
California Department of Justice Firearms Safety Note 88-3
Just what is an acceptable failure rate? 50,000 rifles as potential problems is healthy number, but a low percentage. Would you expect your firearms company to issue a recall for ten incidents, twenty incidents, forty incidents, one hundred incidents? How about a warning? What is fair and what is reasonable? There is no universally held agreement about that. In my opinion, what is sea-slug stupid about Remington's response is the notion that "The Model 700, including its trigger mechanism, has been free of any defect since it was first produced ..." Good grief, Charlie Brown. In order to swallow that one, the consumer is forced to believe that the above three recalls, published by Remington in multiple sources in 1988, 1990, and 2002 just didn't ever happen.
Let's consider another industry. As of January 28, 2010, Toyota had announced recalls of approximately 5.2 million vehicles for the pedal entrapment/floor mat problem, and an additional 2.3 million vehicles for the accelerator pedal problem. Approximately 1.7 million vehicles are subject to both. Certain related Lexus and Pontiac models were also affected. The next day, Toyota widened the recall to include 1.8 million vehicles in Europe and 75,000 in China. By then, the worldwide total number of cars recalled by Toyota stood at 9 million. According to the NHTSA in March, 2010, what was originally 6-10 complaints about "unintended acceleration" has now grown to over 60 complaints. Should 9 million cars be recalled for such a handful of complaints? Should adults place absolute faith in accelerator pedals? Yet, could we count on Ford Motor Company to be truthful about Pintos? Could we count on Bridgestone-Firestone to be truthful about their tires? After all, you should always drive safely, anyway, so what if your gas tank explodes in a crash? You should always point your car in a safe direction. You should not put absolute faith in your tires, either, for man-made pneumatic tires can and do fail.
These are all open-ended questions and I have no answer. The Federal Government can recall automobiles and other consumer products. It cannot recall guns, though, leaving firearms manufacturing a self-policing industry in the United States with only voluntary standards. Has there never been an unscrupulous firearm company that puts profits above consumer safety? Is the firearms industry the only industry completely immune from such behavior? I think not.
At the same time the firearm industry is plagued by frivolous lawsuits and it isn't the only one. In the case of Cerberus' billionaire founder, Steve Feinberg, who had no problem accepting billions in taxpayer bailout money for his then soon-to-fail Chrysler and GMAC investments, it is hard to find sympathy. With an estimated $24 billion in assets, it is hard to imagine why Mr. Feinberg and Cerberus (who just acquired an ownership stake in Panavision and bought Caritas Christi Health Care for $830 million both in March, 2010) could not possibly come up with the resources to inform Remington customers of the previous model 700 recalls and suggest inspections for the previously recalled Model 700s, at the very least. This is as opposed to making the astounding claim that it "has been free of any defect since it was first produced . . ." You be the judge of this incredible whopperdoodle
I'm all for "the little guy" and American small businesses. Cerberus is neither. Much of this played out, not on CNBC, but on CBS nine years ago: http://www.cbsnews.com/stories/2001/02/07/eveningnews/main270170.shtml . By launching a "fair and balanced" Remington 700 website, by executing a limp-wristed, shrill cry against the shadowy "agenda" of CNBC, by wildly trying to discredit firearms expert Jack Belk (past president of the American Custom Gunmaker's Guild) it sure looks like the quote from Hamlet all over again: "The lady doth protest too much, methinks." It seems only to be an "agenda" when it is not a report that flatters; it seems to be "bias" only when it is an opinion that you don't like to hear. CBS is biased, CNBC is biased, and the several recalls already executed by Remington didn't really happen? If Juan Williams says that a Remington 700 rifle "makes him nervous," should he be fired? Field & Stream "supports" the Model 700 rifle? Does that mean that Field & Stream does not support Browning, Ruger, and Savage . . . or just supports Remington more? For "fair and balanced" reporting, go to Remington's Model 700TV website? All this reminds me of the saying, "Better to remain silent and be thought a fool, than to open your mouth and remove all doubt." For Jack Belk's own detailed discussion of the "Remington-Walker" and its issues, see: http://www.gunsmiths.com/articledetail.php?id=87 .
As for Remington brand spokespeople touting Remington brand products, that is the pinnacle of bias. For a company touting what they sell under the guise of "truthful" and bias-free is astonishingly bad form and the definition of "BIAS." Something like MacDonald's telling you how good their food is for you called "fair and balanced reporting." It is appalling. It is offensive to see that Remington claims "fair and balanced reporting" on their own website, talking about Remington product. Consumers are not nearly that hopelessly naive.
There are all kinds of areas to worry about as well, for those who enjoy worrying. What about organized religion? Has the Catholic church always conducted itself well? When it comes to the United States Government itself, history teaches us that governments themselves are not always to be trusted, including our own. An oft-repeated quote from the not too distant past is, "When the President does it, that means that it is not illegal." Still, it remains that unpopular speech and unpopular opinions are the ones that need protection by the 1st Amendment . . . wildly popular opinions need no protection.
Again, refer to Jack Belk's detailed discussion: http://www.gunsmiths.com/articledetail.php?id=87 .
"Remington-Walker triggers are subject to several failures all due to displacements of the connector inside the trigger housing. These failures are common enough to have acronyms for them:
FSR-- Fire on Safety Release.
How many people have pulled the trigger with the safety ON just to 'test' it out? I know of hunter safety instructors that teach it as a good thing to do every time the safety is applied. How many times is the trigger pulled while the safety is ON but not by the shooter? That's probably a rarer occurrence but it does happen, that's why manual safeties and trigger guards are put on guns. Should the trigger be pulled on a Remington-Walker, and the connector become displaced so that it does not return with the trigger, the shooter feels the trigger return not knowing the connector did not follow along with the trigger to its proper place under the sear. In that position, the safety lever is holding up the sear and the rifle fires when the safety is pushed to OFF.
Prior to 1982, Remington rifles had a 'bolt lock' incorporated with the safety lever. (#32 Fig. 1) That bolt lock means the gun has to be taken off safe in order to unload it. FSR is one of the most common failures and the one that's caused the most damage, injury and deaths. In simple terms it's the improper displacement of the connector during the time the gun is ON safe. The 'trigger' is in the proper position, but the connector is not.
JO—Jar Off
When the gun fails due to impact it is said to have 'jarred off'. Precarious 'perching' of the sear on the very corner or edge of the connector causes a fragile connection that can fail with bumping or jarring. In all other over-ride triggers, this displacement is usually caused by improper adjustment of the sear engagement screw . A Remington-Walker can change that engagement dimension and drastically change the security of the system by simply capturing debris between two internal parts. It 'adjusts' itself to little engagement and just as quickly adjusts the other way as the debris is dislodged by the recoil of the shot.
FBO and FBC--
These refer to firing without a pull of the trigger when the bolt is opened or closed. This is a variation of a common 'Jar Off' caused by vibration of the bolt closing (easy to reproduce by mal-adjusting the sear engagement.) or the change in alignment of parts as the bolt handle is touched to open it. In both instances the most common cause is a connector being held out of position by debris, dirt, powder flakes, dried grease on any number of things that trickle through the mechanism as it's fired and stored. Fire on bolt close many times happens on the first loading after long storage. By design, the connector is pushed away from the trigger body when the rifle is in the fired position. That gives a chance for lint and debris to collect in sufficient quantity to alter the sear engagement the first few times the gun is then 'exercised'.
Can any of these failures occur in other triggers? Yes.
The operation of over-ride triggers, whether Jewel, Timney, Canjar, or Remington-Walker is the same. The trigger is a prop for the sear. If it doesn't properly support the sear under knocks and bumps a hunting rifle takes in doing its job, a discharge without a trigger pull can happen. The point is that the Remington-Walker has an extra 'trigger' that does NOT do the job it was patented to do and it's much more subject to become displaced than competing 'solid' triggers."
It is not a good idea to blindly trust government, religious leaders, Ford, Bridgestone-Firestone, or Toyota. Now, it seems that it also is not a really great idea to completely, blindly trust Cerberus . . . again.
Rather than start a propaganda machine, recklessly assert that "The Model 700, including its trigger mechanism, has been free of any defect since it was first produced ..." there is a far more thoughtful, helpful approach. The strange, the unusual, the bizarre, the unexpected, the non-typical-- that's what accidents are. Just because your Toyota does not have an "unintended acceleration" problem does not mean others do not. Just because your Bridgestone-Firestone tires have not failed does not prove that all Bridgestone-Firestone tires are properly made. It is reckless and irresponsible to claim that any mechanical device is defect-free, and that includes the Remington Model 700 and its trigger. That is an incredible stance of failure to warn.
Firearms are potentially lethal. If they were not, they wouldn't be useful. In all hunting and shooting, it is wise to assume a defensive posture and assume that all man-made devices can fail. If there is any question as to the parentage or condition of a used firearm, that firearm should be carefully inspected by a qualified gunsmith. This is regardless of brand. Years ago, I did a goodly amount of hunting with a Browning BAR .270. When crawling on my belly, climbing up steel hills, etc., the gun was carried chamber-empty. Not because I consider the BAR a problem gun, not at all. Stepping in holes, sliding on moss-covered rocks, going through thick cover is a part of hunting. Chamber-empty is common sense.
Jacking a round out of a Benelli or Browning shotgun prior to going over fences, jumping over streams, and going across snow and ice-blanketed waterways and filter strips is part of pheasant hunting. Not because I consider a Benelli M2, Vinci, or Browning A-5 problem guns. Chamber-empty just makes good sense. If you carry a revolver, chamber empty often makes good sense. Concealed carry guns and rifles on slings are not always pointed in a safe direction and often cannot be. As a result, not trusting any mechanical safety or trigger is simply sound, defensive posture, proper use of a firearm. Metal parts are not completely immune from wear, corrosion, and manufacturing defects. Why would anyone assume or state that? Hunting firearms by nature may get dirty, wet, snow-covered, ice-covered. Thinking safety is assuming that all mechanical devices may fail and assuming that parts may break, wear, or improperly function due to wear and corrosion.
I've had several firearms that fire without a a trigger pull, old news here, from several manufacturers. I complimented one gun maker on being able to shoot a half-inch, 100 yard group-- with the safety. Now that's an accurate safety. That was fire on safety release and no, that one was not a Remington. It was a brand new, unmodified gun shipped to me straight from the manufacturer. If the safety is retaining the sear and you take the safety off, what is supposed to happen? That's what did happen, shot after shot after shot.
The Walker trigger, due to its trigger connector, is more problematic than other designs. The Remington 710, introduced in 2001, used the same "defective" fire control. The fire on safety release has long been known to Remington: http://www.drinnonlaw.com/docs/Remington-79-80-Memo.pdf . Remington said that "Similarly, of the 38 guns firing off safe, only 9 were due to causes attributable to manufacture." Hindsight is a wonderful thing, of course. Sure, Remington should have done away with the Walker trigger a very long time ago. That there is a problem with the design comes from the designer himself, Mike Walker. The preferred embodiment of the Walker trigger was designed way back in 1948.
They didn't do it, apparently because of the slight extra cost. Nor did Remington follow through with the recalls they considered, due to cost. But that was then and this is now. What makes no sense is that Cerberus, with an estimated $24 billion portfolio, did not acquire Remington until April 2007. Remington's replacement trigger, the X-Mark Pro, was already ready to go (2002). So, you buy a cash-strapped company and take on pre-existing liability? Cerberus didn't own Remington during all the years of Model 700 production from 1962-2006. Wouldn't it make far more sense to just warn consumers about the "old Remington," suggest that they get their rifles inspected by competent gunsmiths and buy replacements if indicated? Warn everyone loud and clear, disclaim any liability for any and all product produced under previous ownership and management, and move it along? New company, new management, new ownership. It seems clear to me that any new owners would want to start with a clean slate and not assume liability for millions of rifles not produced on their watch, rifles produced for decades before they entered the firearm industry. Who would? Want to buy a stepladder company and assume old liability? A lawnmower company? Leupold acquired the Redfield brand, yet all the old Redfield lifetime warranties are not honored. Apparently, Leupold is not dumb. Ithaca Gun Company of Upper Sandusky, Ohio, assumed no liabilities for the older Ithaca operations. Ithaca isn't dumb. The list goes on and on. No new owners acquiring a company would assume pre-existing liability of a potentially company-threatening magnitude if they had any detectable amount of intelligence. Or, so you might think.
Instead of this typical, conventional, if not obvious approach, we seem to have the opposite. A bizarre stance that "The Model 700, including its trigger mechanism, has been free of any defect since it was first produced ..." that is currently published by Cerberus / Freedom Group / Remington. All this, while the wealthy Cerberus empire wants to launch an IPO of "Freedom Group" stock for a big cash influx of public money. All of this makes no sense; perhaps greater minds than myself have a plausible explanation? The police department in Portland, Maine, has become the latest law enforcement agency to stop using the Remington over concerns the gun can go off without the trigger being pulled, according to Portland Police Chief James Craig.
Mike Walker, inventor of the "Walker Fire Control System," had this to say about the rejection of his improved, safer trigger design that was rejected back in 1948 by Remington due to the increased cost (at that time) of 5.5 cents per rifle: "I think it was stupid." That has proven to be a magnificent understatement, to say the very least. When DuPont sold Remington to investment firm Clayton, Dubilier & Rice in 1993, there was an opportunity to get it right. In June 2007, when private equity firm, Cerberus Capital Management, acquired Remington Arms for $370 million, including $252 million in assumed debt, there it was again. Remington was millions of dollars in debt and had no profit in 2003, 2004, and 2005. It was yet another golden opportunity to finally get it right. Stupid just doesn't wash off and it is a pity. And people wonder why educated consumers consider Browning, Savage, Ruger or Weatherby? It really isn't all that hard to figure out.
This opinion may not be copied, transmitted, displayed, performed, distributed, rented, licensed, sub-licensed, altered, stored for subsequent use, framed, or otherwise used in whole or in part in any manner without Randy Wakeman's prior written consent. You may not frame this site or link to any page in this site without the prior written consent of Randy Wakeman.
Copyright 2010 by Randy Wakeman. All Rights Reserved.
---
Custom Search