---


Remington's New V3 Autoloader: The Best Ever?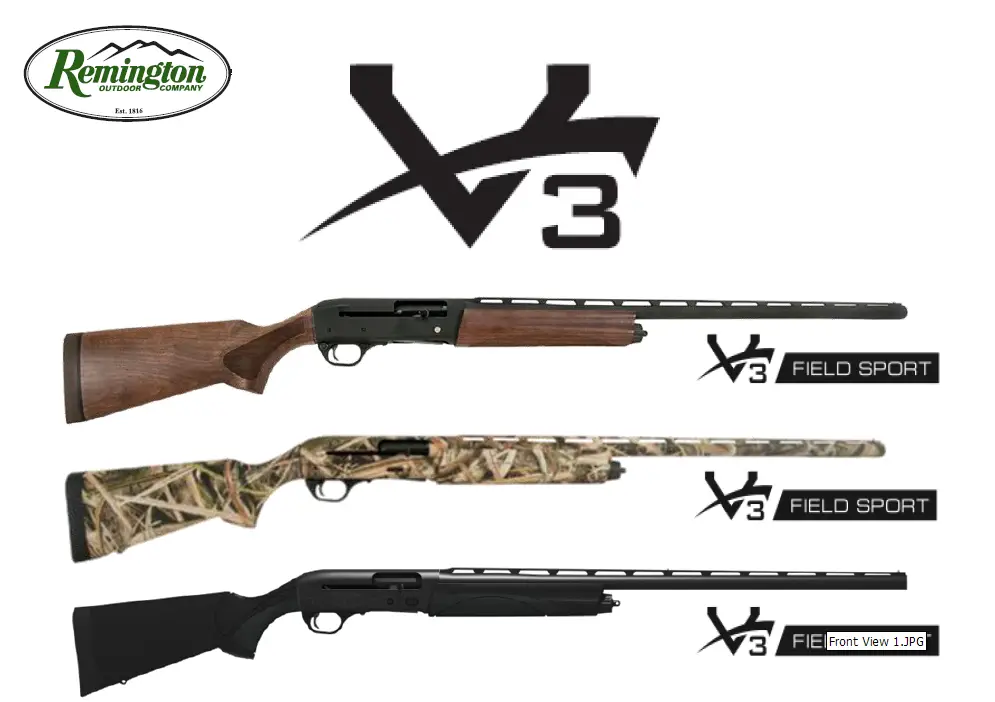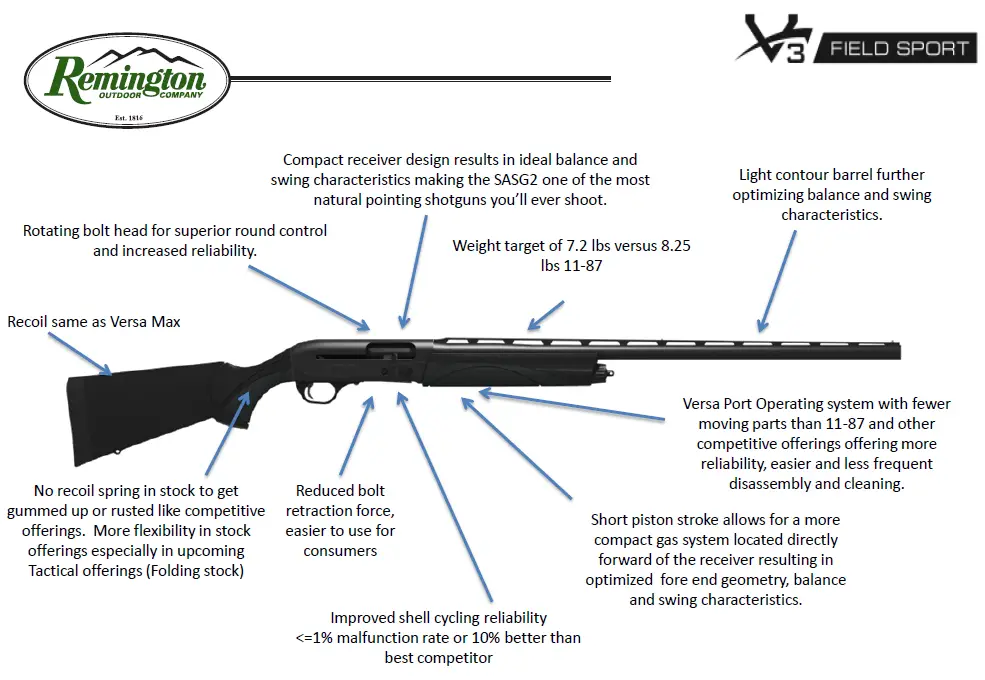 This autoloading shotgun has been in development for the last three years or so. Remington feels that their new V3 shotgun is America's return to shotgun greatness, with the best reliability of any autoloading shotgun: at least 10 percent or so more reliable than its closest competitor.
Designed from the beginning to be a 3 inch chambered 12 gauge, it has an extremely compact receiver, requires less maintenance than any other gas autoloading shotgun, shaves off a good three quarters of a pound from the 11-87, weighing in at 7 lbs., 2 oz.: less than the Beretta 390 / 3901, Beretta 391 Urika II, Beretta A300, with significantly less recoil than all of them: similar recoil to the pillow-soft shooting Versa Max.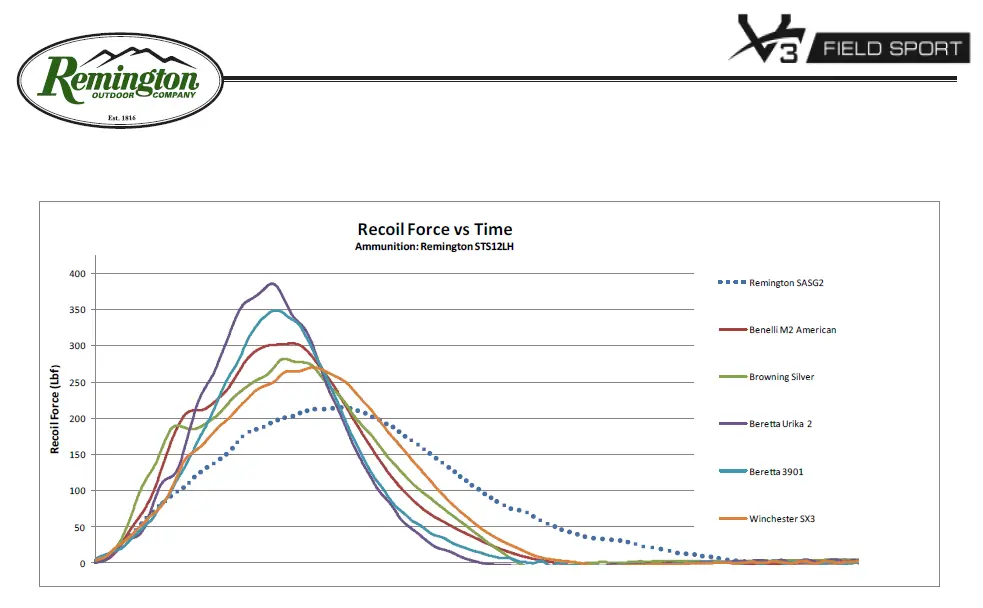 American designed and American built, the V3 is also extremely affordable. Remington feels the V3 is the future of
autoloading shotguns, blending Remington's legendary pointability with enhanced reliability of the VersaPort Gas System.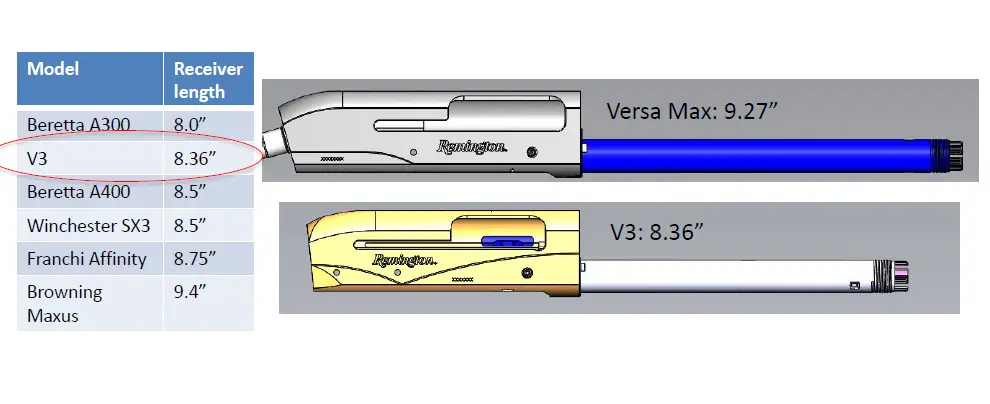 Expect further information and a full review when it becomes available.
Copyright 2015 by Randy Wakeman. All Rights Reserved.

Custom Search