---


Record Coues Whitetail, Remington Ultimate, Parker, & Blackhorn 209
Devin Beck of Arizona Wildlife Designs in Tucson, Arizona writes:
Randy,
It's been awhile since I wrote you. Wanted to thank you for the reply.

As I wrote you earlier I had just purchased the new Remington Ultimate! With the help of your website I had the gun shooting 3" inch groups at 300 yards using the Parker 300 grn ballistic extremes and BH209 powder! Much appreciate all the info you provide! Looking forward to getting my hands on some of the 275 grn match hunters in the near future, but with them being on back order and the hunt season fast approaching I went with what I could get!

I purchased the gun after initial research because we have some awesome muzzleloading opportunities here in Arizona. I have a passion for our local Coues Whitetail Deer. The last couple of years we have been able to draw some quality muzzy tags in some of the best units for Coues. However I was less then impressed with the performance, mainly distance, that I could get out of some of the most popular muzzleloaders. The over priced advertised long distance muzzys were just not an option. But with the new Remington we were in. Not sure if you know anything about Coues but they live in some pretty brutal country where longer shots are a necessity.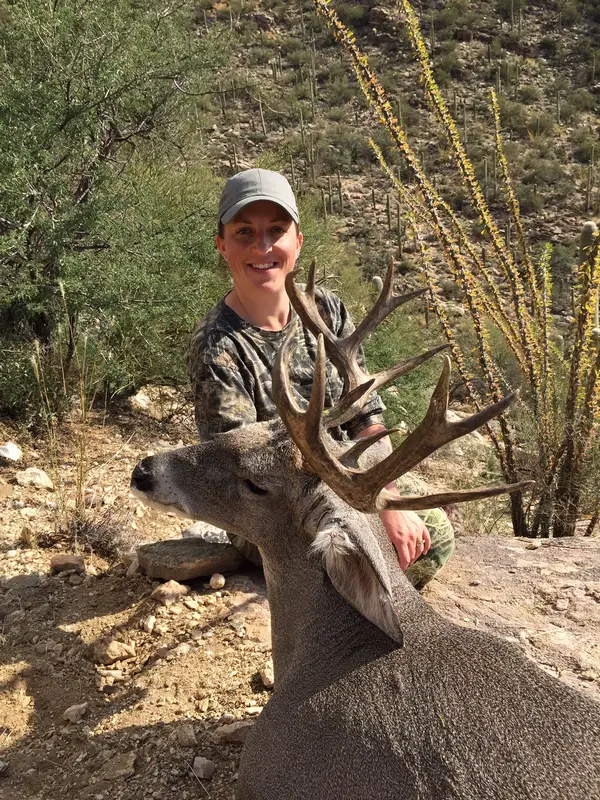 Long story short, my wife had the muzzy tag this year, and we were able to harvest one of the biggest Coues I have found. The buck total grosses 128 and 3/8 and will comfortably sail into the all time Boone and Crockett Non-Typical Coues category netting around 124!!! Looking into the muzzy records but I think it will be way up in the standings there!

Anyway, wanted to share our success and say THANK YOU for all the info you have made available. I know we would not have been near as successful without your help!
Thanks again!
Devin Beck

Copyright 2014 by Randy Wakeman. All Rights Reserved.
---
Custom Search