---

RAND CLP: The Better Gun Lube?

Rand CLP is a new all-in-one gun lubricant is the genre of Breakfree CLP, perhaps my most used gun care product over the last twenty years. Breakfree has been a good protectant, but not a very efficient cleaner in my experience.
For starters, I used a dirty part that I had readily available: a carbon-fouled gas piston from a Weatherby SA-08 12 gauge autoloading shotgun. Here are before and after images, just a couple of drops of Rand CLP applied, wiped away with a clean cotton patch.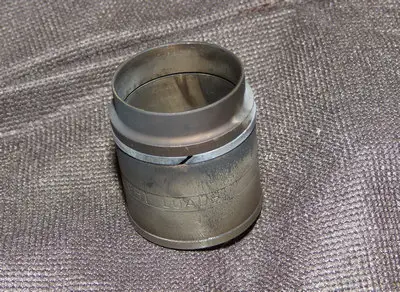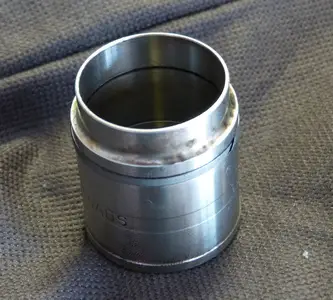 It is far more effective than Breakfree at cleaning, with no question. After subsequent shooting, there was noticeably less carbon fouling and the entire gun was quicker and easier to clean. There was no evidence of any sludging or gumming up.
Compared to Breakfree and others, the Rand CLP product is of a higher viscosity, making it easier to apply and it tends to stay where you put it. I have a goodly number of test guns to try this with, so this will end up being a longer-term evaluation than I originally anticipated. I'll be using it on inertia gun rails and pistol slides as well. To the extent that is not only lets guns run longer between cleanings and makes cleaning faster, easier, and more convenient when you do clean your guns, this is a product with immediate, wide-spread appeal.
It seems to lack the short-comings of many aggressive products, primarily the destruction of many synthetic finishes, it doesn't stink, and seems to be all the Rand has promised which is as follows.
RAND CLP is non toxic, odorless, safe on all metals, polymers and woods and provides faster & easier cleaning after the initial pretreatment. RAND CLP helps with:
• Carbon build-up/fouling removal
• Rust prevention
• Jamming/malfunctions
• Water displacement
• Dirt, lint, dust - does not attach to the metal
• More functional, accurate, durable firearm
• Smoother slide, action and trigger pull

In some of the prior testing, modern motor oil with a coefficient of friction of .082 was treated with the Rand compound, which instantly reduced to coefficient of friction to a startling .017. Over the years, most of the over-hyped, over-priced, ridiculously sensationalized gun care products have rarely failed to disappoint. This one one product that shows no signs of not doing precisely as promised, if not more. This is a very rare event, to make an understatement.
More testing and results to follow. It is going to take some time to report on results specific to firearm type and action type. In the meantime, check out Rand CLP at http://randbrands.com/products/rand-clp . Rand Brands has offered a discount to readers of this article, so if you use RANDY15 as your coupon code, you'll get 15% off your order.
Copyright 2013 by Randy Wakeman. All Rights Reserved.


---
Custom Search