---
Nice Shot Reloading Data: 12 Gauge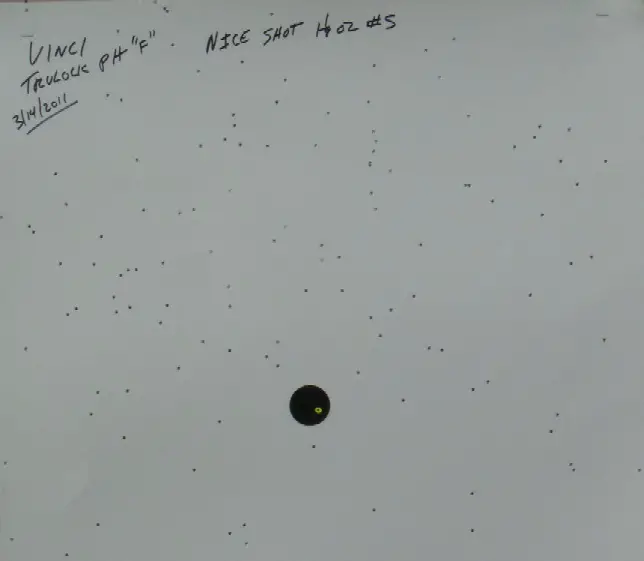 Above, a 36 yard representative pattern from 1-1/8 oz. of #5 Nice Shot. Note that the black bullseye is only one inch in diameter. Nice Shot seems to pattern just slightly tighter than the better buffered lead loads, if anything. For all intents and purposes, just use the same choke for Nice Shot as you would for lead, at least for starters.
From our friends at Precision Reloading comes a portion of the Nice Shot reloading data they have developed thus far for 12 gauge loads.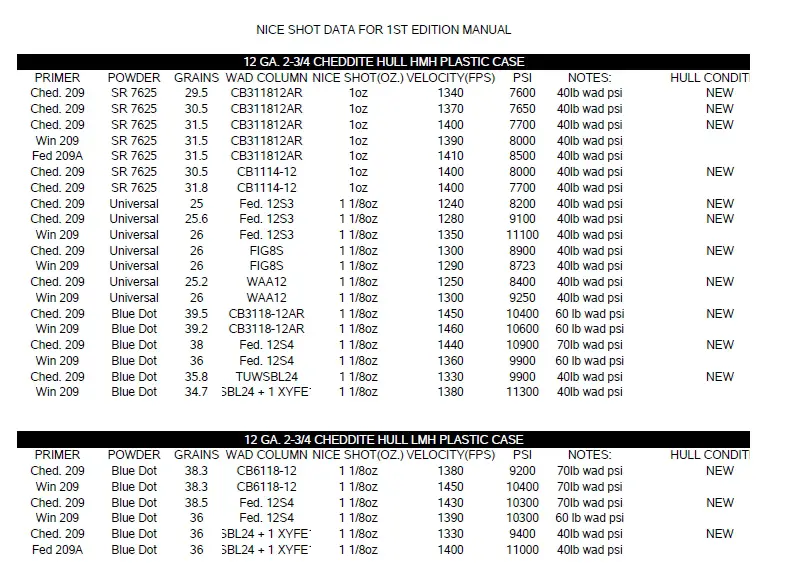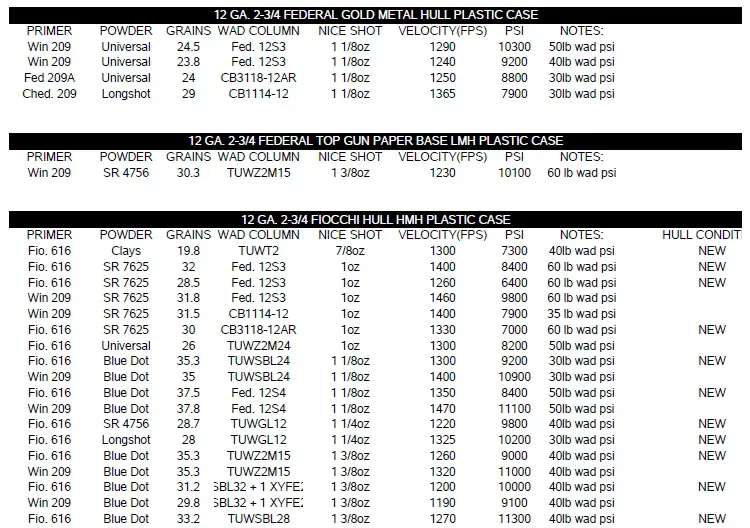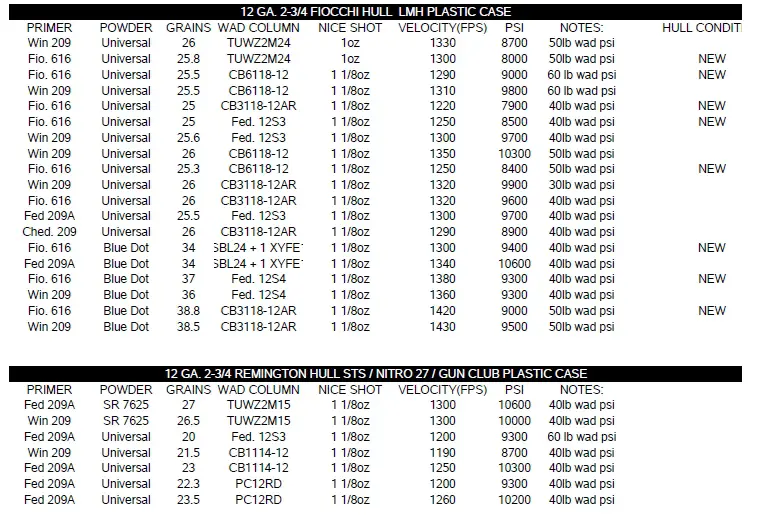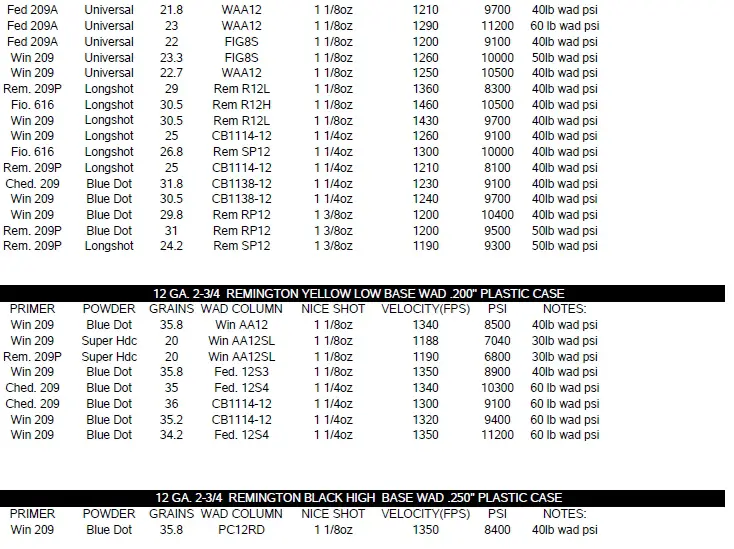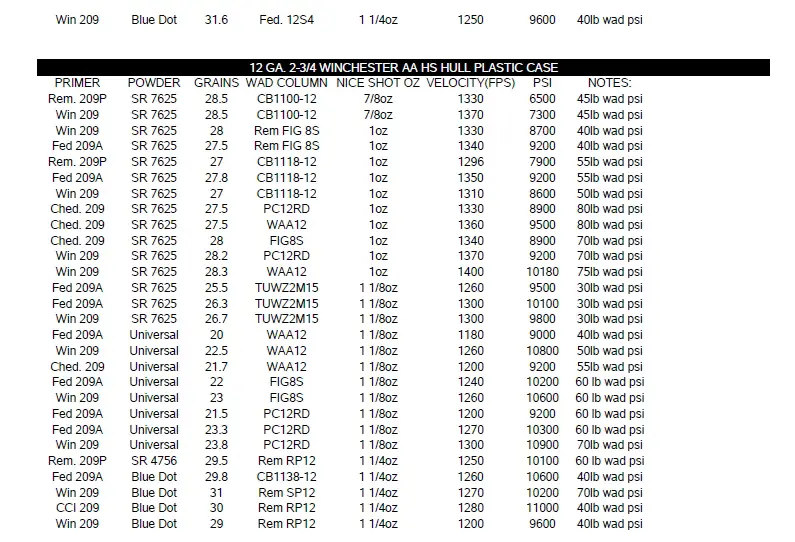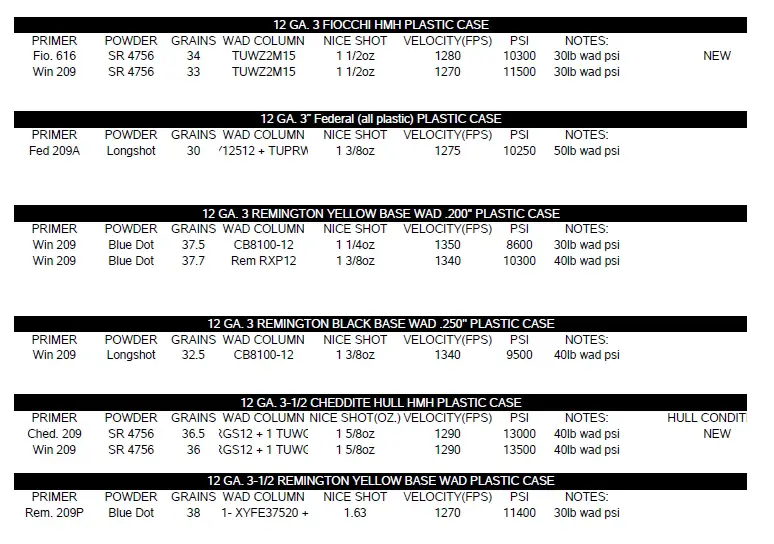 For more information or to purchase Nice Shot in bulk, contact Precision Reloading:
http://www.precisionreloading.com .
For the Nice Shot home page or to purchase loaded Nice Shot shotshells, see http://www.niceshotinc.com .
Copyright 2011 by Randy Wakeman. All Rights Reserved.
Custom Search

---
Custom Search