---



New Firearms for 2014 to Look For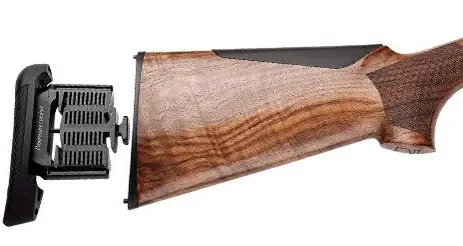 BENELLI
The new Raffaello 12 gauge autoloader with "power bore" and the compressing "progressive comfort" recoil pad has been out in Europe for a while now. It appears it is finally making it to the U.S. as the "Ethos." It should appeal to those who want the look of wood as opposed to the Comfortech system (and the Vinci) that both work well, but don't appeal aesthetically to some.
BROWNING
The excellent 725 Citori O/U is being released as a 20 gauge: that's a shotgun that I'm looking forward to testing. The 725 12 gauge was and is the best Browning O/U ever released, so let's hope the same can be said for the 20.
REMINGTON
Though still in the "rumor" stage, it sounds like Remington is re-entering the muzzleloader market with a new, "200 grain capable" in-line. Hunting numbers are up: the better range, lower cost per shot, and higher accuracy potential of a muzzleloaders compared to shotgun-based slug guns is inescapable. There is plenty of room for new, really good muzzleloader. With Thompson (S&W) apparently abandoning the muzzleloading market, Savage doing the same, there is even more room than there was a couple of years ago.
RUGER
The redesigned, retooled, bargain-priced Red Label is already out. I've had one on order for some time, so expect a review fairly shortly. No one has been able to offer an affordable American-made O/U except for Ruger. Dwight Potter has been with Ruger for some time, and the new Red Label is one of the reasons.
All of these guns will be reviewed when available. After next month's SHOT Show, there will be much more to talk about, of course.
Copyright December, 2013 by Randy Wakeman. All Rights Reserved.

Custom Search