---
Kim Rhode Makes Olympic History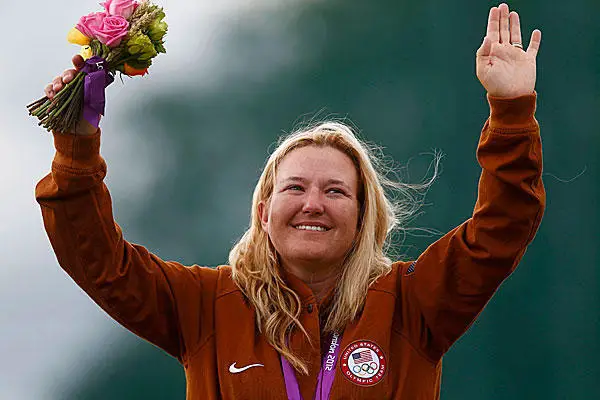 Eddie Keogh/REUTERS
Sunday, July 29, 2012-- Kim Rhode just made Olympic history, becoming the first and only American athlete to medal in five consecutive Olympics in an individual sport. The thing is, she didn't "just medal"-- she won the Gold in Women's Skeet, setting a new Olympic record in the with a tie of the 99/100 World Record of Slovakia's Danka Bartekova.
In the preliminary, Kim set a new Olympic record of 74 of 75 targets, besting the previous record of 72 set by Italy's Chiara Canero in 2008. The Silver in Women's Skeet was taken by Wei Ning of China with 91 points. Kim Rhode is now the first woman ever to win three gold medals in Olympic shooting. She's done it in two different sports. Kim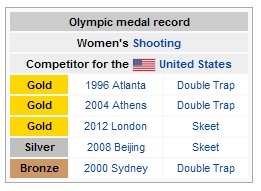 Kim Rhode is now the most successful American Olympic competitor in an individual sport and the first woman in the world to win three Gold Medals in Olympic shooting. Kim is the best the United States has ever had.
For our Kim Rhode interview, please see: http://randywakeman.com/Visit-with-Kim-Rhode.htm

Copyright 2012 by Randy Wakeman. All Rights Reserved.
---
Custom Search