---


Important Tip for Mossberg 500 Owners

The Mossberg 500 slide-action shotgun has sold over 10 million units since Introduced in 1961, it has long been the fastest selling shotgun in history and is now poised to become the top-selling shotgun of all time, exceeding the Remington 870 that was introduced in 1951.

According to a fellow that goes by the name of GrizG, who lives close to Numrich Gun Parts, their top selling part is the "Ejector, 12, 16 & 20 Ga." https://www.gunpartscorp.com/Products/53450A.htm for the Mossberg and the associated screw: https://www.gunpartscorp.com/Products/53360A.htm .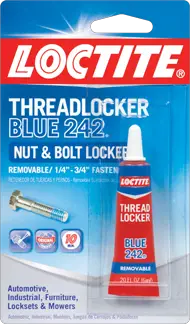 Apparently, the ejector screw loosens and allows movement of the ejector, which hogs out the the hole in the ejector. An ounce of prevention seems to be all that is needed: one drop of Loctite #242 "Service Grade Removable" is all that is needed, often referred to as "Blue Loctite." It is actually a lot less than an ounce of prevention, but it can prevent wear down the road. If you have a Mossberg pump, it is an easy thing to address.
Copyright 2014 by Randy Wakeman. All Rights Reserved.

Custom Search