---


Gavin Gets his Buck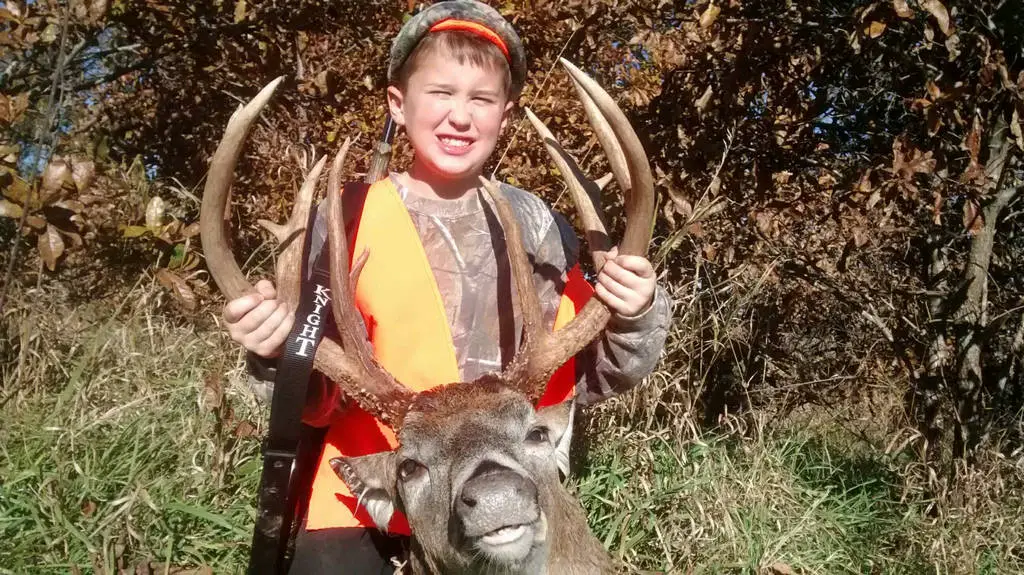 Gavin Knight, son of Bill Knight, grandson of Tony Knight, scored this excellent Iowa buck with, guess what? A Knight MK-85. Gavin used a .45 caliber MK-85, pushing a .40 caliber 165 grain Barnes in a .45 caliber MMP sabot with 70 grains of Triple Seven loose powder. Congratulations to Gavin.
This particular rifle has taken a lot of deer over the years, including Grace Knight's first deer, mentioned here: http://randywakeman.com/MuzzleloadingforWhitetailinIowa.htm.
Copyright 2014 by Randy Wakeman. All Rights Reserved.
---
Custom Search