---
Do-All's White Wing: World's First Affordable Gun Club in a Box?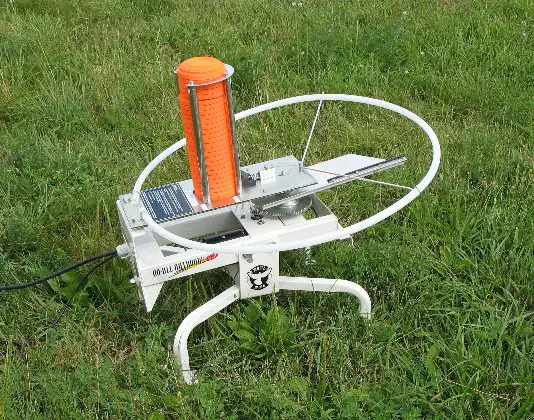 Many people have never, ever considered getting their own automatic trap. After all, automatic traps have traditionally cost several thousand dollars and are heavy and bulky enough to warrant a permanent fixture. So, what many clays shooters are left with is a couple of options-- going with flimsy, manual spring traps that require loading after every pull, and tend to bounce around quite a bit. You can spend far more time loading and cocking than actually shooting. They are better than nothing, of course, but many of them tie up two people, have weak throws, and are neither particularly challenging nor fun.
The other option is going to your local club, paying the range fees, and waiting in line. That can be a lot of fun. The problem is, you may not have a truly local club, though, and the club may or not be open when you or your buddies are in the mood to shoot. Depending on your locale, you might have access only to 5 stand trap-- without a lot of variety, and you could be left wanting more to keep yourself tuned up for the hunting season, trying out that new gun, new loads, or new chokes.
The product that promises to change all that is the new "White Wing" automatic trap from Do-All Outdoors. My White Wing arrived by UPS; the shipping weight of the entire package was fifty-two pounds. Inside is the trap, attached to a thin piece of plywood for shipping purposes, a few wrenches to assemble it so you don't need any tools, and both instructions and a DVD. I've not looked at the DVD yet; the White Wing is effortless to assemble. It doesn't quite put itself together, but pretty close. It took only fifteen minutes or so. We were surprised at how sturdily built it was.
We also immediately appreciated that the White Wing is complete as supplied; there's nothing else you need to go out and have some fun. Out of the box you have a 25-bird automatic feeder so you just top it off after a box of shells. Hook it to a car or marine-type deep-cycle battery, and you are good to go. A deep-cycle battery is of course preferred for anything like this.
Included is a foot pedal actuator, so you can shoot on your own if you prefer. Or, you can just hold the actuator in your hand, and click away for your buddies when they call for a bird. The trap itself has a three-position toggle switch at the back: disarm, off, and on.
Do-All claims that the White Wing throws a "consistent 50-60 yards." The first thing we did is to set the trap at the medium position and throw a few birds to check. Our White Wing did quite a bit better than promised, throwing right at 75 yards according to our laser rangefinder. In addition to the strong, clean throws-- it didn't jam, and it didn't break any birds.
Placing the White Wing in the middle of the field, you can give yourself endless presentations, essentially 360 degrees. You can practice your screaming crossers just as well as your straight-aways, fading angle shots, or incoming shots as well. It is limited only by your imagination. If you want to be farther from the trap, you can just use your own extension cord to give the pedal-type clicker more length.
The White Wing itself is very stable, doesn't vibrate or tilt, and just stays put without any permanent mounting or additional mounting required. Just put it where you want and start smoking birds. The White Wing's motor is quiet, more than powerful enough to do the job, and the straight-cut bevel gears that cycle the trap are smooth running. The cycle time is supposed to be two seconds; we didn't time it but it is in that area, which is to say plenty fast enough.
As you can likely tell by now, we were thoroughly impressed with Do-All's White Wing. It is as much fun as you can get for about three hundred and fifty dollars today, ideal for yourself, a couple of shooting buddies, or perhaps best yet for the entire family. Mom, Dad, and the kids are going to have a blast with this thing-- I can't imagine anyone that wouldn't be thrilled to have one.
For more information, check it out at http://www.do-alltraps.com/clayshoot.html .

Copyright 2009 by Randy Wakeman. All Rights Reserved.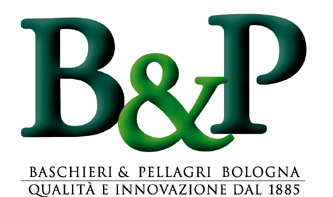 ---
Custom Search