---


Compared: Benelli Vinci vs. Browning A5

WEIGHT, AS MEASURED
Vinci, MAX-4 Camo, 26 inch: 7 lbs., 1 oz.
A5 Hunter, 26 inch: 6 lbs., 8 oz.
TRIGGER BREAK, AS SUPPLIED
Vinci: 5 lbs.
A5: 6-3/4 lbs.

WARRANTY
Vinci: Five years.
A5: Five years, 100,000 rounds.

CHOKE TUBES SUPPLIED
Vinci: Five Crio Plus
A5: Three, Invector DS

SHELL HANDLING
Vinci: Speed Unloading
A5: Speed Loading and Unloading + Magazine Cut-off

VENT RIB TYPE
Vinci: raised rib, red front and small silver center bead
A5: flat rib, red front bead and large white center bead

ACTION
Vinci: In-line Inertia
A5: Inertia.

SHELL INTENSITY CAPABILITY W/O ADJUSTMENTS
Vinci: 1 oz. and up, 3 inch chamber
A5: 1 oz. and up, 3 inch chamber
Note: Both cycled 7/8 oz. Winchester white box "Super-Speed Loads" as tested.

PATTERNING NOTES
Both printed well-centered patterns at 40 yards with B&P USA F2 Legend 1-1/8 oz. loads. Both shot a couple of inches high at forty yards. The Browning needs replacement chokes right away, the Trulock Precision Hunter chokes on my A5s perform as marked while the factory choke tubes do not.

FELT RECOIL
The Vinci was the softest shooting, substantially, compared to the A5.

SAFETY PLACEMENT
Vinci: front of the trigger guard
A5: back of the trigger guard

RECOIL PAD
Vinci: ComforTech stock system
A5: "Inflex Pad"

BARRELS
Vinci: Standard bore, chrome-lined, cryogenically treated.
A5: Browning oversized bore "Invector DS," lengthened forcing cones.

CUSTOMER SERVICE
Based on my own experiences, I would rate the respective customer service departments as follows:
Vinci (Benelli): Excellent.
A5 (Browning): Excellent.

LOWEST PRICE TO HIGHEST PRICE
The lowest-price configuration available for any of these two shotguns would be the three-inch chambered version Vinci black synthetic at $1359 MSRP vs. the A5 Stalker at $1399 MSRP. Vinci Supersport models retail at $2199, the A5 Ultimate retails for $1909.99.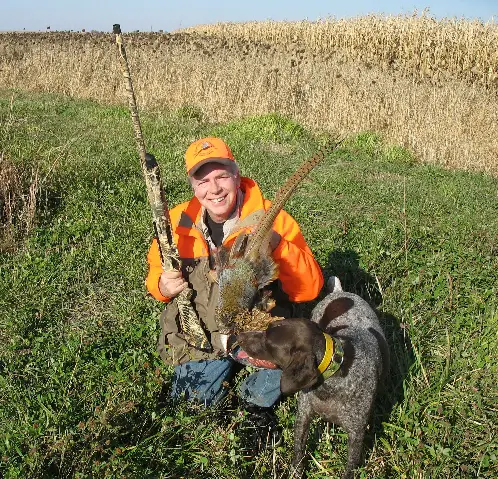 OVERALL IMPRESSIONS
Weighing nine ounces less and lacking anything but a very good recoil pad to attenuate recoil, the Browning A5 is a very, very harsh shooting gun compared to the Vinci. As load intensity goes up, the differences get bigger and bigger. The Vinci's Comfortech stock scales quite well with recoil, the A5's stock is conventional.
The Browning A5 Hunter is a far more attractive gun, with better shell-handling (speed-loading), far better safety design and placement, and also appeals to those who prefer a flat rib versus the elevated rib of the Vinci.
The Vinci has a better trigger as supplied, better choke tubes (and more of them), and although it has an obnoxious center bead, it isn't nearly as over-sized, distracting, and ridiculously large as what comes on the A5.
The above slow-motion video clips offer a more detailed look at the A5 "Kinematic Action" with 1200 fps 1-1/8 oz. target loads. Compared to the Vinci, the Browning is a bit faster cycling, a largely moot point for hunting. It seems that Benelli agrees, for they have recently introduced the "Vinci Speed-Bolt" model. Ejection is very strong, particularly positive with 1-1/8 oz. target loads and the A-5 bolt closes with authority: less prone to the "Benelli click." But, shooting the 6.5 lb. A5 is indistinguishable from shooting any 6.5 lb. fixed breech gun with a good recoil pad. Lacking the Comfortech stock and weighing .6 lbs less than the Vinci, the A5 is a real kicker by comparison. It seems that physics is a very hard thing to exempt yourself from.
VERDICT
Both are in the same price category, that isn't much of a factor. A new A5 will quickly set you back the cost of a trigger job, however, and some aftermarket chokes to make it usable. It is a bit more fun to carry than a Vinci, but a lot less fun to shoot. The A5 has a larger magazine capacity, 4+1 vs. the 3+1 of the Vinci. The A5 Hunter, in my view, is a softer-shooting and more versatile alternative not to the Vinci, but to the Benelli Ultralight (6 lbs., 3 oz. as tested with a 24 inch barrel). The Benelli Ultralight has a MSRP of $1669.
A way to explain it is by personal preference. If I was going pheasant hunting tomorrow, I "might" consider the A5 on the basis of lighter weight. For a busy afternoon on the dove field or a run through the closest sporting clays course, the A5 would positively stay at home and the Vinci would easily get the nod. The Vinci is a more pleasant, shootable, enjoyable firearm.
Copyright 2013 by Randy Wakeman. All Rights Reserved.
Custom Search

---
Custom Search