---
Columbia "Horicon Marsh" Jacket with "Omniheat"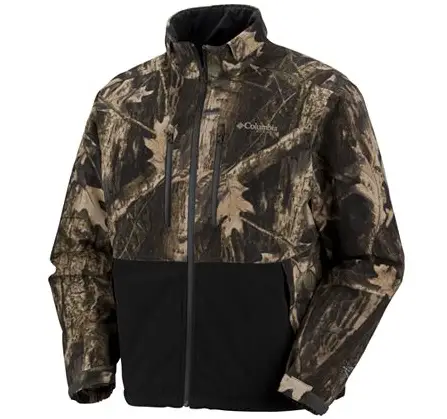 The history of Columbia is a fascinating one. Along the way, the Columbia hunting product has been universally good, faring in the general range from "very good plus" to outstanding. This product, dubbed the "Horicon Marsh Jacket," is the best yet. So far, I've worn it pheasant hunting at four degrees below zero and have used it as a primary jacket in far warmer conditions, such as the SHOT Show in Las Vegas. It is surprising.
One thing that many hunting jackets lack is flexibility. You might be climbing, throwing a shotgun to your shoulder, so anything that restricts your range of motion can be a bit of a downer. Not the case at all with this Horicon jacket, your range of motion is essentially the same as it you were just wearing a t-shirt. Columbia waxes enthusiastic a bit, stating "Specifically engineered for hunting waterfowl, the Horicon Marsh Jacket Omni-Heat® thermal reflective liner provides supreme body-heat retention while facilitating airflow, and Omni-Heat thermal insulation delivers more warmth with a soft, down-like feel." As it turns out, it isn't all that far from the truth.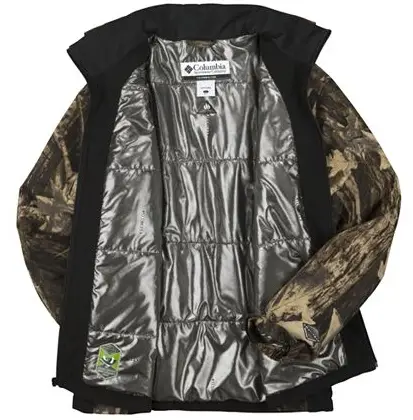 Layering is of course important for many hunting applications. On a frigid pheasant hunt, you can be working pretty hard trudging through snow keeping up with the dogs, but you can also became a stationary blocker in short order. What you are wearing in one instance is horribly over-dressed for one application or under-dressed for the other. The best way I can describe the "Omni-Heat" deal is that it allows this single jacket to take the place of two or three other layers. Nothing is truly perfect at adapting to activity level and your body heat output, but this jacket comes very close.
It works well as an outer, but also good as a layer as it has no bulky, snaggy pockets or loops hanging off of it. There are four pockets, all well-secured with zippers, but all very slim, easy to access, and with nothing protruding or getting in the way. This is the jacket that takes the place of two or three others. I've found myself reaching for a lot more than I had imagined, as it is more comfortable and versatile than I had imagined. Check it out for yourself. You can learn more at http://www.columbia.com .
Copyright 2010 by Randy Wakeman. All Rights Reserved.
---
Custom Search