---
Review: CZ 720 20 Gauge Autoloading Shotgun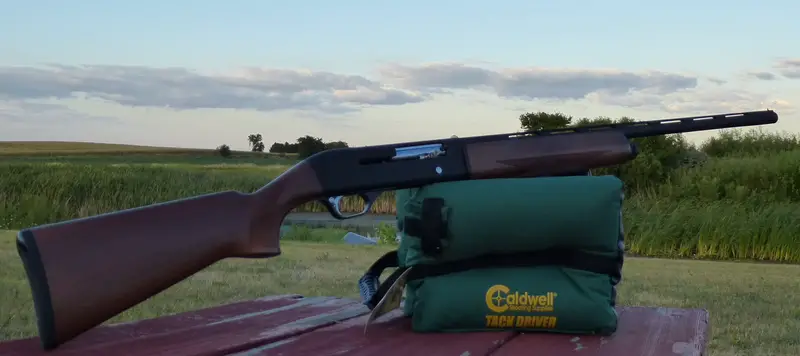 The CZ 720 is 6-1/2 pound or so, gas-operated twenty gauge with a 9-1/4 lb. trigger and a about a 20 pound cross-bolt safety. The appeal of this class of shotgun is its low original cost of acquisition at the $450 street price neighborhood or less. MSRP is $499.99.
It isn't much in the looks department, with very plain Turkish walnut, the type of stock that Beretta starts with before they ad fake grain or a plastic film coating that tries to make it look like a better grade of wood than it is. It has an alloy receiver, and a rough version of black chrome on the exterior of the barrel. This is no different than the many matte type finishes out there that are now trendy, but are essentially unfinished, unpolished guns.
If it sounds like a less than inspiring shotgun out of the box, that's only because it is. Both the trigger and the safety are completely unacceptable in my view, so you can add a trigger job and a little safety lightening to the cost if you hope to be satisfied. There is no other way to fairly describe the trigger and safety other than extremely crude. The specifications, as published by CZ-USA, are as follows.

SKU 06041
Price $499.00 USD
Magazine Capacity 4+1
20 Gauge Chambered for shells up to 3.0 in
Weight 6.3 lbs
Barrel Length 28 in
Length of Pull 14.500 in
Rib 8mm VENT
Comb 1.500 in
Heel 2.250 in
Chokes F,IM,M,IC,C
Barrel Chrome Lined Barrel
Finish Matte Black Chrome
Receiver Finish Matte Anodized
Stock Turkish Walnut
Safety: Cross Bolt
Limited Five Year Warranty
 
All CZ-USA firearms are warranted to be free from defects in material and workmanship for one (1) year on wooden parts and surface treatment and five (5) years on other parts.
There were no failures to eject or failures to feed with the CZ720. Recoil was surprisingly harsh, noticeably more than a quarter pound lighter Browning B-80 20 gauge (6-1/4 lbs.) as well as a Benelli M2 Comfortech (6 lbs.). These other twenty gauges that were both shot right along side of the CZ all with B & P F2 15/16 oz. loads. The CZ gets little help from its butt plate which cannot be considered a recoil pad, just hard rubber.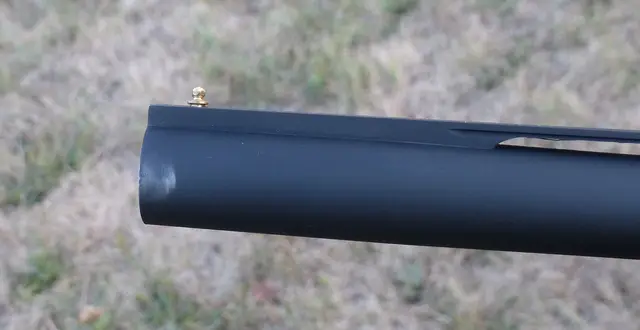 Cosmetically, the matte black chrome of the CZ 720 is poorly done and apparently fragile. Right out of the box some of the black chrome near the muzzle was already wiped off, revealing white metal beneath it. CZ is a bit more generous than some, suppling you with five flush choke tubes instead of the customary three. There are no shim adjustments on the 720, so like the previously reviewed 912, it either fits you or it doesn't.
This CZ cannot be recommended. It is too heavy for a field 20 gauge and too harsh in the recoil department for clays compared to several alternatives, the trigger is ridiculously heavy, as is the cross-bolt safety. The matte black chrome is apparently poorly done and fragile, cosmetically defective as received.
For this shotgun to be considered at all desirable, the makers (Huglo) would have to include a usable trigger, a safety you can reasonably knock off without using your thumb, better attention to the metal finish, and at least some attempt at a decent recoil pad. Though reliable in function, it is a shotgun not worth owning despite its low initial price for the several reasons stated.

Copyright 2012 by Randy Wakeman. All Rights Reserved.
Custom Search

---
Custom Search