---
CZ 512 .22 WMR Autoloading Rifle Part Two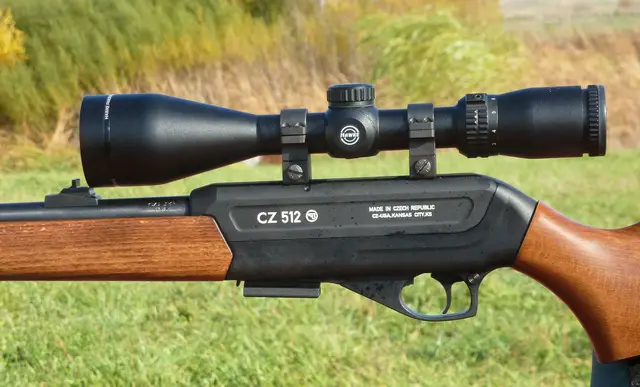 For the second part of the CZ 512 .22 WinMag review, we mounted a Hawke Optics Panorama EV 3-9 x 50mm riflescope with the L4 reticle. It is Hawke #HK5158, a dual illuminated reticle scope (red / blue) that is an excellent 24/7 choice for this rifle. We stuck with our Winchester Supreme 30 grain ammo that we originally used with the factory iron sights. Setting up at a laser-verified 35 yards, despite less than ideal field conditions, the CZ512 had no problem shooting essentially into one hole with each five-round clip.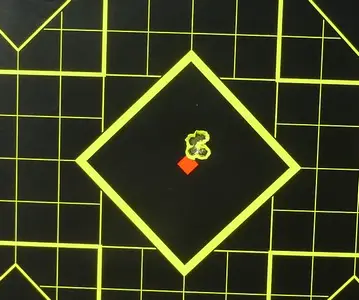 The exterior ballistics for this load, as published by Winchester, look like this.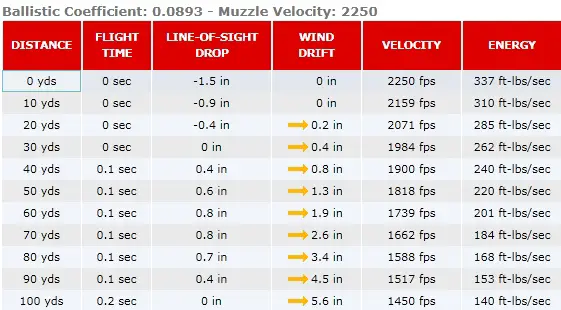 The more we shot this gun, the more we liked it. It really is a difficult gun not to like. To be sure, it could be more cosmetically appealing and yes, the trigger while adequate is no target grade trigger. We are still waiting for our first stoppage, though, and with .22 WMR autoloaders a scarce commodity, the CZ 512 is addictingly fun to shoot, far more accurate than expected, and a generally excellent-handling little rifle that is ideal as a pest control, general use type autoloader to 100 yards or so. CZ should be able to sell boatloads of these rifles.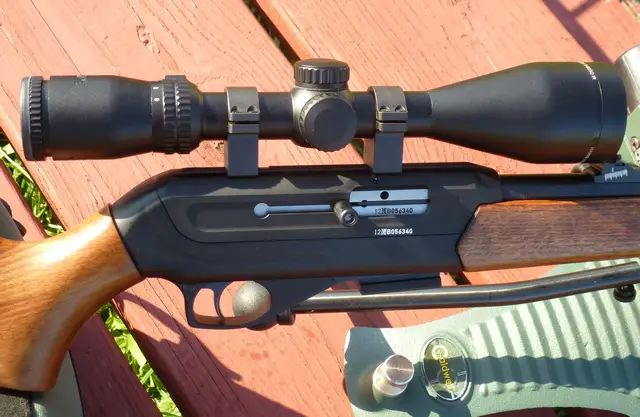 Copyright 2012 by Randy Wakeman. All Rights Reserved.
---
Custom Search