---
Caesar Guerini Tempio "Sporter" Twenty Gauge O/U

Our last visit with a Caesar Guerini 20 gauge vertical double was three years ago, when we had the opportunity to spend some time with a CG Magnus 20 gauge. We described the action as Guerini's variation of the Italian "Brescia" style action, with the monoblock barrels set lower in the action than the by now technically obsolete Browning Superposed and Citori designs. These are boxlock guns (many Guerini models, including the Magnus, come with false sideplates) with replaceable trunnions substituting for a Browning style hinge pin and tandem Superposed type lumps on the bottom of the lower barrel are engaged by a locking bolt that keeps the gun closed. Because of its under-bolt design the breech face is "clean" to ease loading and unloading.
We went on to say that the CG guns have selective ejectors and a selective single trigger. The action incorporates dual internal safeties: an interceptor notch on the sear and an independent inertia block. And there is, of course, a conventional manual top-tang safety slider that also serves as the barrel selector switch. The standard Tempio is similar in specifications:
Barrel lengths: 26" (66cm), 28" (71cm), 30" (76cm)
Average Weight: 6lbs. 3oz. – 6lbs. 7oz.
Receiver Finish: Tinaloy™ Nickel Alloy
Stock Finish: Hand rubbed oil
Checkering: 26 lines per inch
Top Rib: 6mm (.24") parallel and ventilated
MSRP: $3,259 (12, 20 gauge, 26" 28" & 30" barrel)
We gushed about the CG Maxus in general, but I didn't have much use for the wood buttplate. The same is the case with the standard issue with the Tempio, presented as a field gun. While personal tastes are just that, we sought a gun that was both pleasant to carry and pleasant to shoot. That's a matter of personal taste as well, but to that end I requested that this Tempio be fitted with a CG Sporter stock. I also wanted a bit more substantial recoil pad than standard issue, so CG was happy to install a Pachmayr SC100 Decelerator .80 inch thick Sporting Clay pad. This black leather faced pad has a hard heel insert for snag free mounting that Pachmayr calls their "Speed Mount Heel." The way a gun "comes up" is tantamount and paramount for flushing game at least as far as I'm concerned.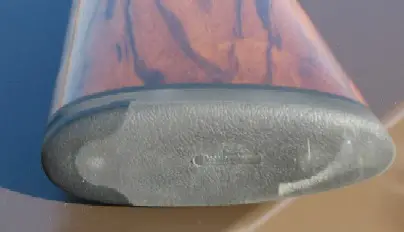 What we ended up with is the beautiful receiver of the Tempio coupled with essentially the stock from a Summit Sporting 20 gauge. While the Tempio lacks the wider rib and the "Duocone" forcing cones of the Summit Sporting, it also gives us a bit lighter weight package with 28 inch barrels and a 3 inch chamber. With a pair of CG extended chokes installed, the Tempio "Sporter" is 6-1/2 pounds on the nose, according to the Lyman electronic trigger gauge. So, yes, we do gain a couple of ounces from the standard Tempio, but the more comfortable sporter stock with a palm swell makes this more than easily worth it.
Common to most CG shotguns, this Tempio has an Anson fore-end that is essentially self-adjusting, replaceable trunnions, rebounding hammers, barrels bored from 42 CrMo4 "chrome moly" solid bar stock, and an oversize conical locking lug. The CG barrels are hard-chrome lined as well.
There are big differences between this CG Tempio and wonderfully adequate stackbarrels. Let's start with the bluing. Many, many O/U shotguns have matte or semi-gloss type bluing. Beretta, in particular, has had many models that don't look like bluing. Well, it is bluing, but looks dull due to the rough "bead-blasted" surface. It is another way of saying "unpolished." All well and good if dull metalwork is what you seek, but CG bluing positively glows by comparison. It has that dark, rich sheen that just does not happen with bead-blasted or semi-polished barrel groups.
The same goes with the CG wood. It has clear, distinct mineral streaks to give it character. The finish positively glows, which is what you get from thirty-plus coats of hand-rubbed oil. Many, many shotguns today have thick, "plasticy-type" epoxy coated furniture or finishes designated as satin or oil finishes that have open pores and just are not fully finished. It is of course far cheaper to slather on a couple coats of thick finish, spray on epoxy rather than this type of complete finish. All to often you end up with something that looks cheap when new and then chintzy as it wears. This is part of what makes so many economy O/U models so very forgettable.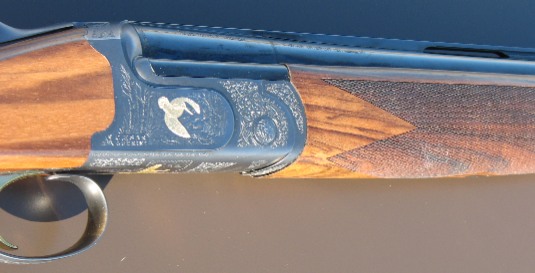 The engraving is another area that is quickly noticeable. The CG has Bulino-style full coverage engraving. Bulino apparently means "graver" in Italian. Though Bulino line and Bulino dot are a couple of related techinques, the Bulino line style nets you generally better wear, still with a noticeable "pop" of imagery. I'm not certain exactly what process CG uses, but it looks far better than the cheap-looking, dull, roll-stamping type attempts. It is one of the things I appreciate about the Tempio receiver.
Triggers are a bit of a pain, according to most manufacturers. Yet, like air-conditioning, once you experience crisp, light triggers you don't want to go back. Too many shotguns today have triggers that are as heavy, or actually heavier than the complete guns themselves, or have horribly long initial take up. The Tempio triggers are excellent, just as I've seen on other tested CG's. The lower barrel breaks at right at four pounds, the upper barrel very closely matched at just an ounce or two heavier. Compared to similarly priced Beretta Silver Pigeon IV or Browning Citori Grade IV Lightning models for example, the Tempio as supplied looks like twice the gun.
I well understand that Caesar Guerini's focus has been largely in the competition clays guns and they have done very, very well in that segment. I can't shake the feeling that they have ignored the upland hunting market a bit, though, and really don't know what they have. When it comes to O/U shotguns, I happily confess to having an aversion to the entry-level attempts at them. The momentary appeal of a low price is invariably overcome one or more of poor finishes, crummy triggers, weak ejection, bad barrel regulation, and cheap wood that looks even cheaper every time you look at it, and non-existent customer service departments.
Guerini USA is one of few companies that offers O/U models today that instill pride of ownership, three free annual services by their factory gunsmiths, and a lifetime guarantee that is worth more than the paper it is written on. It is a great thing to see when shotguns look better at every glance and satisfy more every time you use. The CG Tempio hits the mark here with their Tempio "sporter" in a big way. When you finally use shotguns that are built right, they really stand out.
For more info, check out http://www.gueriniusa.com/ or see your local CG dealer.
Copyright 2010 by Randy Wakeman. All Rights Reserved.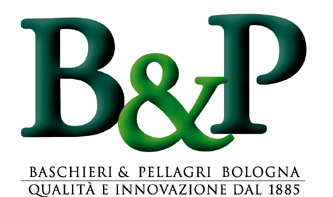 ---
Custom Search