---
2009 Benelli Ultra Light 12 Gauge


The Benelli Ultra Light autoloading twelve gauge, billed as "the world's lightest autoloading 12 gauge," appears to be just that. It weighs six pounds, three ounces on my Lyman electronic scale. The tested item is the 24 inch barreled version, with a 26 inch barreled configuration also available. The trigger breaks at around 5 lbs., 7 ounces: not especially light but more than acceptable for a field gun.
The Benelli Ultra Light is also a strikingly handsome little shotgun, with a highly polished blue barrel, simple and clean lines, and a walnut stock designated as "Weathercoat" by Benelli. I'll confess to not knowing exactly what it is, or what Benelli's "seven step process" to make it weather resistant might be. It appears to be a thin series of layers of film that give it an appearance of higher grade wood than it really is. Looking inside the forearm, for example, you can really tell than it is little more than standard grade walnut. Nevertheless, it is very attractive and well-applied, and does not look overly figured, plasticy, nor does it scream "fake" like a few Beretta "X-Tra Wood" examples I've seen. I don't think anyone will be sorting through boxes to find the better looking BUL wood, though. The end result is that it looks good, feels good, and its texture is no different than many epoxy clear-coated stocks. I like it as is.
Benelli has reached deep into the trick bag to shave weight away from this shotgun. You have a carbon-fiber rib, a slim and short forearm, a bit shorter barrel, and a shorter magazine tube that all combine to lose the weight an ounce or two at a time. The gel recoil pad is thin and light as well. All this is built onto the Benelli split-bolt "floating bolt body" delayed blowback action that is inherently simple and light to begin with, as is the alloy receiver.
This is a three inch chamber 12 gauge, though few would be inclined to use heavy loads through this gun. The "bad news" is just the obvious news: light guns kick, and this Benelli is in no way comfortable to shoot for extended periods. The Ultra Light's stock is shim adjustable, though this gun fit me perfectly right out of the box with the buttstock perfectly meshing with my shoulder pocket and a straight down the rib sight picture.
Benelli notes on their website, "Use 3 dram 1-1/8 oz. loads in all Benelli 12 gauge shotguns." I started out with 1230 fps 1-1/8 oz. loads with a short-sleeved shirt and a very light upland vest on and the sharp punch of recoil revealed itself right away. It wasn't that surprising, as all things being equal ultra light means ultra recoil.
It is a bit unclear as to why exactly the 3 dram (old blackpowder code for 1200 fps) 1-1/8 oz. load recommendation remains in place. Of several recently tested Benelli's, including the SBE-II, all have had no problems functioning perfectly with 1 ounce loads. In the case of this Ultra Light, it handled 7/8 oz. Winchester "Super Speed" promo loads as well with zero issues. My understanding is that one exception has been made to this generalization, that being 1 oz. 1200 fps and up for the new Benelli Vinci.
I'll speculate a bit as to why this is the case. With 12 gauge loads, it is difficult to find stable, ballistically uniform loads below 1 ounce. Wad manufacturers and propellant manufacturers alike have long noted this. Gun manufacturers have scant little control over what ammunition is actually used; reloads add more variables to the mix. And, regardless of shotgun, there are a lot of us that use the cheapest possible thing that goes bang. To please the consumer, cost is driven out of shotshells and there are only so many ways to do it. Cheap, bulk, non-canister grade propellants, cheap hulls, and cheap wads are a few of the areas where corners are cut. All of this combines to give manufacturers' headaches so to avoid them it seems that load-handling capability, in the case of current Benelli product, is understated. I'm not privy to any running manufacturing changes Benelli may have implemented as far as spring changes. I can tell you that some of the older Super Black Eagles had a rough time with anything but very fast 1-1/8 oz. or better loads. That is no longer the case, based on my testing of four different Benelli autoloaders recently-- they all handle good-quality 1 ounce loads with no hiccups when fired from Illinois shoulders.
In any case, I'm confident based on my experience with current Benelli autoloaders that quality 1 ounce loads are just no issue at all in unmodified guns with a couple of drops of oil on the breechblock rails. Benelli's do better than some gas guns in this regard, in particular this example and also the new Vinci.
Heavy, fast loads, this gun, and my shoulder do not get along one bit. Just a few shots of 1230 fps 1-1/8 oz. loads were enough to make me wince when hitting the trigger, wearing a short-sleeved shirt. 1300 fps ounce loads were also uncomfortable. The next range trip, I popped on a Limbsaver slip-on pad, and the difference was tremendous. 1300 fps 1 oz. loads still moved me around a bit, but the pain was gone. Searching for alternatives, I removed the Limbsaver recoil pad and tried the Limbsaver "Protective Shooting Pad" that less significantly changes length of pull than a slip on pad, and retains all the light and lively feel of Ultra Light as supplied. Still, with 1 oz. 1300 fps loads, there was more recoil than I care to tolerate for any amount of sustained shooting. This was an improvement over nothing at all, to be sure, but not near the effectiveness of the full-blown slip-on Limbsaver.
This presents a bit of a quandary. As far as the Benelli Ultra Light itself goes, it is a blazingly fast perfectly balanced hunting shotgun that is wonderfully responsive. My sole complaint is the center bead placed on the vent rib which serves no purpose at all that I can discern, except to annoyingly block out the front red tubular bead. I can't think of a production autoloading shotgun made today that is as finely balanced, flies to the shoulder any faster, or is capable of getting you on target any faster. The handling and dynamics of the Benelli Ultra Light are more than good-- they are breathtakingly good.
That is the problem with a gun like this that handles so well out of the box. Personally, I wouldn't want to change a thing as far as balance and fit. For clays use with anything approaching the standard 1-1/8 oz. loads, just forget it. The Ultra Light clearly is only for carry a lot, shoot very little style hunting use. The more you carry it, the more you'll enjoy it. The more you shoot it, the less you'll enjoy it, particularly with heavy or fast loads.
There hasn't been a sweeter handling twelve gauge autoloader around here since my last Browning Double Auto Twentyweight. By comparison, this Benelli is simpler, far stronger, and has better shot capacity. It is also lighter and faster handling.
As mentioned, the tested BUL cycled 7/8 oz. Winchester "Super Speed" promo loads with no malfunctions at all. What precisely all Ultra Lights will cycle with as a minimum I really can't say. My impression is that 1200 fps 1 ounce loads of good quality should pose no issue for most.
The 16 gauge held the moniker "Queen of the Uplands" for many years. To enjoy this gun, which is quite a bit lighter than my A-5 Sweet Sixteens, you might want to approach the loads in the same manner. Going the 1 ounce 1200 fps route, and carefully choking for the distances you intend to shoot at makes for a reasonable approach, as far as I'm oncerned. In colder weather with heavier hunting clothes on, perhaps you might find 1200 fps 1-1/8 oz. loads as a suitable compromise. That's as far as I personally care to take it, but perhaps there is a "man of steel" out there somewhere that would chuckle confidently as he fires his 3 inch 1300 fps 1-3/4 oz. turkey loads out of his Ultra Light. Perhaps, but I can tell you that my body won't tolerate that. Good luck to the men of steel out there, though.
Shotguns tend to be a compromise. The perfect, all-around shotgun has yet to be invented. This is a dedicated purpose shotgun, with little doubt. It is about as far removed from something you'd take to the goose pit as can be imagined. Flipside, for quail as an example-- there isn't much most many people would enjoy carrying more.
Overall, there isn't a thing wrong with the Benelli Ultra Light than I can find. It is an attractive, wondrously good handling shotgun that delivers all the easy of carry it promises. There's nothing that competes with it in today's twelve gauge autoloading shotgun market. It offers relief for those that just don't care to fumble with dinky yellow shells, and successfully captures the magic of the 28 gauge in a platform that is more versatile, far cheaper to feed, and offers a wider variety of load options. It won't be for everyone, but for those who know what they are looking for and seek a handsome upland shotgun you can enjoy carrying all day, it offers tremendous appeal.
As you might be able to tell by now, the Ultra Light really impressed me. Contingent on your line of thinking and expectations, you could be absolutely thrilled with this offering. If you are looking to tear up sporting clays courses or want to head to the goose pit, then you probably won't be very happy. If you are thinking along the lines of all the appeal of finely balanced 28 gauge, with none of its shortcomings such as pricey ammo, comparatively small load selection, and insufficient case capacity for steel loads-- for many, you'll be delighted that your ship has finally come in.
For more details, please see http://www.benelliusa.com/index.php or your local Benelli dealer.
Copyright 2009 by Randy Wakeman. All Rights Reserved.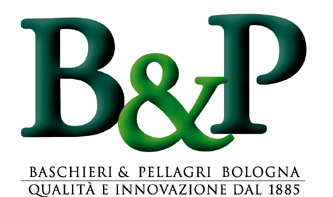 ---
Custom Search