---


Benelli ETHOS Preview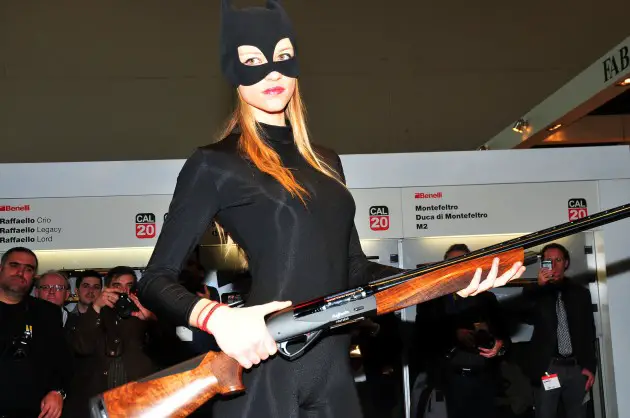 The Benelli Ethos was introduced last year in Europe, launched by the Benelli Batgirls as the "Benelli Raffaello Power Bore 12." At the time, Benelli USA had no idea when or if it was going to be released to the American market. Renamed "ETHOS," it was more or less officially launched at the 2014 SHOT Show in Las Vegas and is currently shipping, making its way through distribution.
The Benelli website with rare exception states the weights of their shotguns far lighter than they actually are. Of course, Benelli is not alone, for website specifications are often ridiculously inaccurate. The 26 inch Ethos is listed as being 6.4 pounds. It is more like 6-3/4 pounds, meaning a 7 lb. gun when you are actually chasing pheasants with it. Still, it is a tad lighter than the Vinci and a bit heavier than the walnut A5. A comparison between those two autoloaders can be found here: http://www.randywakeman.com/ComparedBenelliVincivsBrowningA5.htm .
The easiest way for me to describe the Ethos is as essentially a bit heavier, far softer shooting version of the Benelli Ultralight (my test Ultralight was 6 lbs. 3 oz. with a 24 inch barrel.) The most obvious differences, compared to the Ultralight, are the "Progressive Comfort" recoil pad and the AA grade walnut stock. That brings me to the subject of price, $1999 MSRP for the Ethos blued and $2199 MSRP for the nickel-receiver version.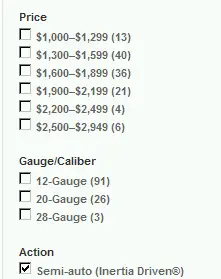 Those familiar with Benelli will not be surprised at all, for Benelli autos historically run up to the $2900 mark and beyond at suggested retail. The Benelli Ultralight runs $1669 MSRP right now. A camo Realtree Max-4®, ComforTech® Super Black Eagle II is $1899 MSRP. The wood and the progressive comfort recoil pad easily justify the increased price. No one in their right mind would put out an upscale model with better wood at a lower price than classic models already in the line. Street price of the standard Ethos is running about $1700 - $1800.
Until my test Ethos arrives, I cannot comment with any exactitude, but I found it to be a very responsive shotgun with a very good trigger for an autoloader, easy to load, comfortable to shoot, and a lot easier on the eyes than most autoloaders made today. A full review will follow. For now, the originally released specifications of the Raffaello / Ethos, as published in Europe.
Gauge 12
Chamber 76 Magnum
Barrels 24", 26", 28", 30" Crio Power Bore barrel, blued and polished;
bore diameter 18.3 - 18.4 mm; carbon fibre rib
Chokes Criochokes F/IM/M/IC/C steel shot ok
Front Sight Red fibre optic
Loading Easy Loading System
Materials Nickel plated receiver, bolt unit machined from billet and chrome plated
Stock Oil finished grade 3 walnut with new Progressive Comfort system
Recoil Pad (L.O.P.) Special polyurethane, stock length 365 ± 2 mm; modifiable to 350 ± 2 mm with Progressive Comfort kit and recoil pad, or to 380 ± 2 with long recoil pad
Comb Special polyurethane
Drop at Comb 37 ± 1 mm
Drop at Heel 55 ± 1 mm, adjustable to 45/50/60/65; adjustment for cast-off and cast-on (RH/LH)
Magazine Magazine tube with 2-round reducer (without reducer = 3 x 12/76 rounds or 4 x 12/70 rounds)
Dimensions and Weights Length 1250 mm with 28" barrel, approx. weight 2,950 ± 100 g with 28" barrel
Case New technopolymer case containing chokes kit and wrench, drop adjustment kit, quick release sling attachments, warranty user manual and spare parts catalogue, can of Benelli oil, 3 interchangeable front sights.
Copyright 2014 by Randy Wakeman. All Rights Reserved.

Custom Search