---
20 Gauge Autoloader Comparison: Benelli vs. Beretta vs. Browning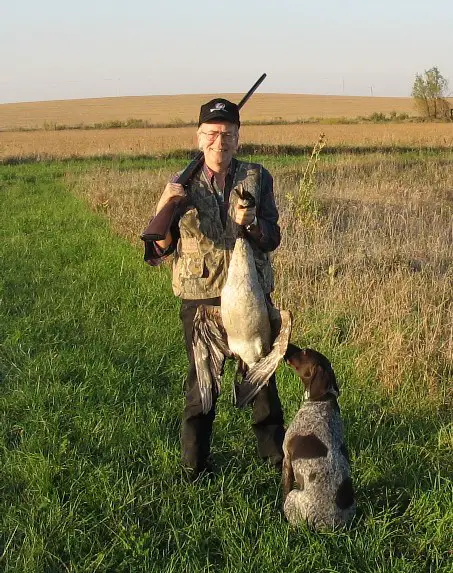 Twenty gauges are more versatile than ever before, taking all upland game within range with the right shell and the right choke, including this "upland" Canadian goose that dropped quickly to the modern twenty.
When it comes to most upland hunting, a three inch chambered twenty gauge autoloader has tremendous appeal. Due to shotshell advancements as of late, the twenty is more versatile than ever. The 1-1/2 oz. Federal Heavyweight #7 shell is fabulous on turkey, as my 82 year old father can attest. That's what Dad used to bag his 25 pound gobbler this year, out of his older 26 inch barreled Browning Gold. Federal 1-5/16 oz. #5 buffered lead loads have been spectacularly good pheasant-baggers for a long while now, originally branded as "Grand Slam" loads, they are the same shell, the PFC258.
For no-tox, Kent Tungsten-Matrix loads have always been quite good. There are more 20 gauge loads on the horizon, like the 1-1/4 oz. 1300 fps "Prairie Storm" loads. Affordability offers an edge to the 20 over the 28 with availability and variety further cementing the 20 gauge's new Queen of the Uplands place ahead of the 16 gauge. New 20 gauge autoloaders are rumored, but for the time being there are generally three basic models that have earned current traction.
They are, the Benelli M2 and variants, the Beretta 391, and the Browning Gold, rebranded as the Browning Silver. The specific tested guns are:
Benelli M2 Comfortech Realtree APG Camo 24 inch $1489 MSRP
Beretta AL391 Urika 2 Gold 26 inch $1550 MSRP
Browning Silver Hunter 26 inch $1069 MSRP
All have three inch chambers, all promise to cycle 7/8 oz. loads on up, and all are lighter, slimmer, and quicker than standard 12 gauge fare. Lighter, slimmer, more pleasant to carry is one of the fundamental reasons to consider a twenty gauge in the first place, and is one of the reasons the horribly overweight Remington 11-87 Sportsman Field (about 7-1/2 pounds) wasn't bothered with. A recently tested 2-3/4 inch only Remington 1100 Premier Sporting 20 weighed in at a hefty eight pounds. Any number of 12 gauge autoloaders are lighter than that, so carrying a twenty gauge that weighs over seven pounds afield makes little or no sense.
ACTION TYPE
Benelli M2: Inertia.
Beretta AL391: Gas.
Browning: Gas, "Activ Valve."
WEIGHT, AS TESTED
Benelli M2: 6.0 pounds.
Beretta AL391: 6 pounds, 6 ounces.
Browning Silver: 6 pounds, 12 ounces.
TRIGGER, AS TESTED
Benelli M2: 6.5 pounds. Lightened by Benelli Customer Service to 4.75 lbs.
Beretta AL391: 4.5 -5.0 pounds, excessive creep.
Browning Silver: 7.5 pounds. Lightened by Browning Customer Service to 5.75 lbs.
RELIABILITY
The Benelli M2 Comfortech had no feeding or ejection problems regardless of shell used. It was perfectly reliable.
The Beretta Urika2 was a jamomatic right out of the box, failing to cycle a wide variety of loads including Winchester and Federal 1 oz. loads.
The Browning Silver had no feeding or ejection issues and was perfectly reliable regardless of shell.

The Beretta Urika 2 was fabulously unreliable, an amazing jam-o-matic right out of the box. The only thing that was predictable about it was that it would predictably fail to feed. It was a surprise, considering the generally good performance of earlier Beretta autos and the Urika 2 in 12 gauge. This example was essentially a single shot, even after break-in with three inch shells. There was more jam in this Urika 2 than you'd find in many strawberry patches.
WARRANTY
Benelli: Five years.
Beretta: One year.
Browning: No written warranty.
CUSTOMER SERVICE
Benelli: Excellent.
Beretta: Poor, non-responsive.
Browning: Excellent.
FELT RECOIL
Surprisingly, the Beretta 391 Urika 2 kicked like the devil, unpleasant to shoot with 1 oz. loads and decidely fierce with 1-5/16 oz. three inch shells. The Browning Silver was the softest shooting overall, followed by the Benelli. With heavier loads, the Benelli scaled better with intensity of the shells than the others, but was still a notch behind the Browning in felt recoil. The extra three-quarters of a pound of weight of the Browning Silver apparently helped out the Browning a bit.
SHELL HANDLING
Benelli: Conventional.
Beretta: Magazine Cut-off.
Browning: Speed Loading.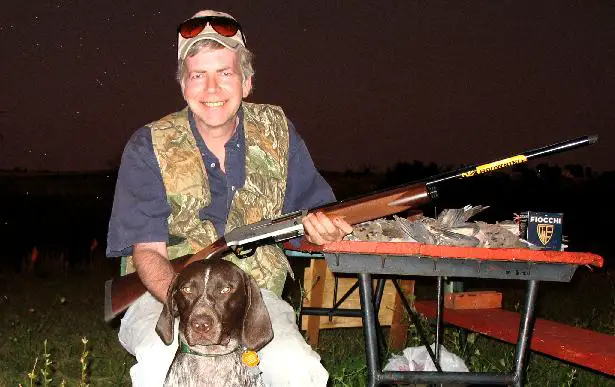 The current Browning Silver, in 20 gauge, is a rebranded Gold Superlight 20. It retains the speed-loading of the Golds (the 12 gauge Silver does not) which is handy on the dove field.
STOCK ADJUSTMENT
Benelli: Adjustable for cast and drop.
Beretta: Adjustable for cast and drop.
Browning: None.
AESTHETICS
The Beretta Urika2 Gold wins this one handily, with very attractive and well-finished walnut and tasteful gold inlays.
MAINTENANCE
The Benelli requires the least maintenance with no gas system or gas fouling to address. Most of the Browning Silver gas residue forms on the magazine tube and is very easy to monitor. The Beretta Urika 2 with its complicated forearm nut and "spanner-wrench required to access" exhaust valve array is the most cumbersome system to clean.

The Benelli M2 APG ComforTech was clearly the slimmest, trimmest, lightest, and most enjoyable to carry of the tested 20 autos. It required the least cleaning as well.
SUMMMARY
For those that like to say "gunwriters never met a gun they didn't like," this little comparison should tell you something. Three out of the last four new-in-the-grease 20 gauge autoloaders I've tested had issues, bad enough that they couldn't be hunted with as supplied. The fourth, a Remington 1100, is not included here due to its monstrous weight and lack of a three inch chamber. That 1100 shot a mile low, the problem traced to a bad brazing job on the gas cylinder. Once the barrel was replaced with another that didn't have a gas cylinder that was eccentric to the bore, all was well. To Remington's credit, they addressed the issue with little delay.
In this particular round-up, the only shotgun out of the three that was suitable to use out of the box was the Benelli. The Benelli M2 had a heavy trigger, but not as ridiculously heavy as the Browning Silver. Both companies displayed their customer service prowess by addressing their respective triggers in short order. Benelli did a better job of it, but Browning comported to their own specification of 5-6 lbs. on field gun triggers which is all that can rationally be asked for. If you want a lighter trigger than spec on a Browning, you'll need to see a gunsmith. Lighter guns are more affected by heavy triggers. A six pound trigger may well be tolerable on a nine-pound goose gun. When the trigger break approaches or exceeds the weight of the entire gun, as was the case with the Browning Silver, it is hard to be smooth with it.
All three guns shot essentially to point of aim at 40 yards. The Beretta, with its factory chokes, produced generally the most consistent patterns, followed by the Benelli. Factory Browning Invector-Plus chokes have been disappointing in gun after gun for no apparent reason. All of the guns benefited from aftermarket extended chokes, but only the Browning had factory chokes we felt were unsatisfactory.
Despite needing a trigger job and a couple of aftermarket chokes, it is hard to consider the Browning Silver anything less than a solid value, with an initial purchase cost substantially lower than the others. It still has a reasonably attractive, darkly stained walnut stock set, very low recoil, and the speed loading feature is handy to have on the dove field.
The Beretta Urika 2 is a puzzlement. Despite its dashing good looks and the reliable performance we have seen from its 12 gauge big brother, this sorry example seemed to have been built on a Monday or a Friday, perhaps extremely late on a Friday night. Who knows? In any case, the famously invisible Beretta customer service was just that, leaving us with an extremely good-looking single shot.
The Benelli M2 Comfortech was the lightest and fastest of the bunch. Along with the Beretta, it features hard-chromed lined barrels. Those looking for a more traditional-looking shotgun can find it in the Montefeltro models, while those preferring a bit more eye candy can find it in the upscale Benelli Legacy offerings. Either way, you'll lose the benefits of the ComforTech system, something few active shooters would easily give up. At the end of the day, the lighter weight of the M2 may make a big difference for you, contingent on your own personal mix of hunting applications. That's why they call them choices.
In my own terms, I'd opt for the M2 Comfortech for pheasants and turkey, but might lean toward the Browning Silver on the dove field due to its easier and faster loading, assuming a good trigger job.

Copyright 2010 by Randy Wakeman. All Rights Reserved.

---
Copyright 2011 by Randy Wakeman. All Rights Reserved.
Custom Search