---


The Search for the Cheap O/U Shotgun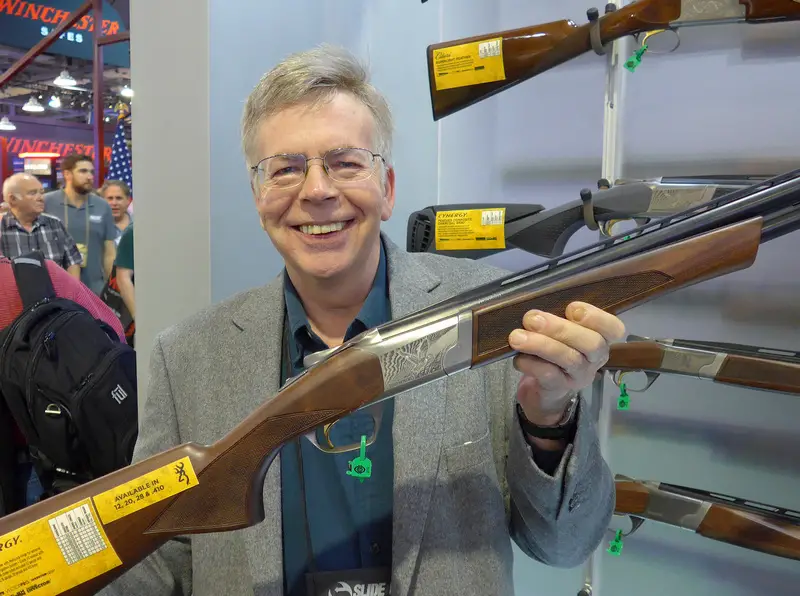 It isn't an easy task, for an O/U shotgun has two barrels that should throw patterns within 4 inches of each other at 40 yards, have decent triggers, a steel receiver, and at least very good overall build quality. It isn't reasonable to expect an O/U to sell at the price point of plastic stocked pump guns, and they don't.
You have twice the numbers of barrels, meaning twice the chambers, forcing cones, and chokes. Twice the number of firing pins and sears, twice the number of ejectors. It isn't quite two guns in one, but in terms of machining and assembly, it is close.
To get a decent O/U, you need a steel receiver. Alloy is half the weight, but only about one quarter as strong. Alloy exists only for the sake of cheapness: even the alloy attempts have steel or titanium inserts. Just being steel isn't good enough for competition guns, as they are not just invariably steel, but often have wider receivers, larger hinge pins, and increased bearing surfaces in addition to steel-only receivers. The receiver is the frame, what the trigger arrays are attached to, not a block of plastic. Alloy is not only weaker, but alloys also have a different coefficient of thermal expansion. If you want a durable O/U, stay far away from aluminum alloy receivers.
Before heading south into a extremely downgraded shotgun, consider that the Beretta 686 and Browning Cynergy models are not that expensive: both well under $2000. Actually, you can find plain receiver Browning Cynergy Satin Field models right now (February, 2015) for $1400 brand new (MSRP is $1739.99). The fellow that shoots sporting clays just once a week, 200 clays for two rounds, will spend $6500 a year on just ammo and range fees, perhaps more contingent of club membership fees, cost of transportation, food, and so forth. It is why the cost of the gun, the only thing left at the end of the year and after years, is not important to many folks.

It is a competitive market, it is no secret that Lanber is out of business, the original SKB is as well, and many models (along with parts and service) quickly vanish. Fausti by Traditions, Stevens Gold Wing, the first Mossberg Silver Reserve were all spectacular fails. The Brazilian made Stoegor Condor still is, and Ruger just proved, sadly, that good O/U shotguns don't create themselves. No one with a conscience could highly recommend the Stevens 555, the Mossberg Silver Reserve II, or the Stoeger Condor and I certainly cannot.
Nevertheless, if you still want an O/U on the cheap, there are a few price-point possibilities: the Webley & Scott 900 series made in Turkey and perhaps the new-for-2015 Weatherby Orion I, also made in Turkey. Both are copies of the Beretta 686, in a very general sense. There is also the Franchi Instinct L. Though sold by the Beretta organization, it is farmed out to Bettinsoli then placed into a Franchi box.
Often, the better buy is a used Beretta or Browning where you can save thirty percent or so off of retail values and end up with a more satisfactory firearm. If brand new is your preference, then the value choice for this year is the Browning Cynergy. The value of the Japanese yen vs. the U.S. dollar is at a 7-year low, a good deal for American consumers. Browning has dramatically slashed pricing on their Cynergy line across the board, making it a superb value for 2015 to the price-conscious shotgun shopper.
Copyright 2015 by Randy Wakeman. All Rights Reserved.

Custom Search