---


Review: Browning Silver Black Lightning 12 Gauge Autoloader
Browning Arms is coming off of an all-time record year. This version of the well-known Browning Silver line offers a semi-hump treatment of the receiver, and the Browning "round knob" Prince of Wales style pistol grip.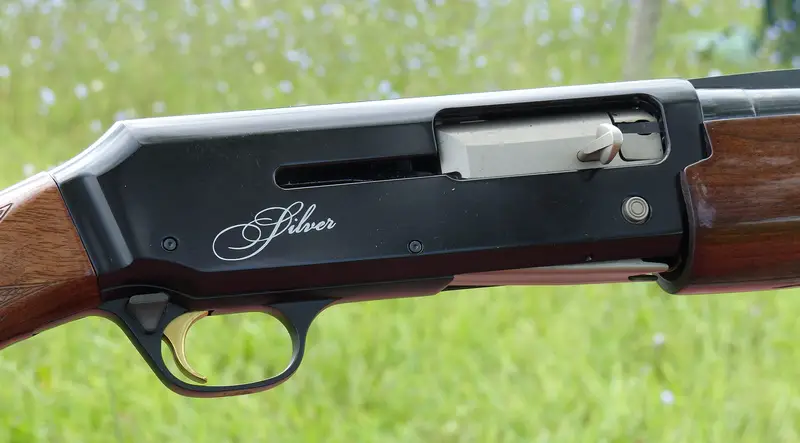 Item Number 011408305
UPC 023614042334
Gauge 12 Ga
Chamber Length 3"
Barrel Length 26"
Overall Length 47"
Length of Pull 14 1/4"
Drop at Comb 1 3/4"
Drop at Heel 2"
Weight 7 lbs 4 oz
Magazine Capacity 4
Rib Width 1/4
Barrel Finish Polished Blued
Stock Finish Gloss
Wood Grade Grade I
Chamber Finish Chrome Plated Chamber
Choke System Invector-Plus Flush

Stock Material Turkish Walnut
Recoil Pad Black Ventilated
Checkering Cut 18 LPI
MSRP $1,189.99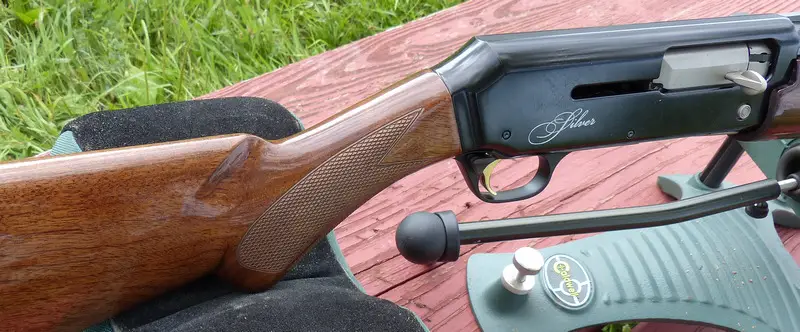 This extremely well-finished shotgun weighed 7-3/4 lbs. as tested, with the common excessively heavy Browning autoloading trigger that breaks right at 7 lbs. When you buy a new Browning autoloader, you can expect to want a trigger job quite badly.
Other than that, though, the gun cycled 1 oz. loads, with authority, right out of the box, zero break-in needed, and the price point of the Silver is appealing, for a Browning. It is also an exceptionally soft-shooting gun, both due to its substantial weight and the Browning "Active Valve" gas system that has always been pleasant to shoot.
The profiled cross-bolt safety is particularly well done on this model. The wood is balanced in color and grain the bluing of the barrel and black anodizing of the receiver are both evenly applied and well-finished.
What it largely will come down to is personal preference and gun fit. In my case, but perhaps not yours, the Silver Hunter and the Winchester SX-3 12 gauges fit me quite a bit better, so solely based on the way the gun is stocked, it isn't for me. Nevertheless, in today's market it is both a solid value and good choice, as long as you don't mind aftermarket trigger work. If this shotgun fits, you'll enjoy using it.
Copyright 2014 by Randy Wakeman. All Rights Reserved.

Custom Search