---
Franchi Reinvents Itself for 2012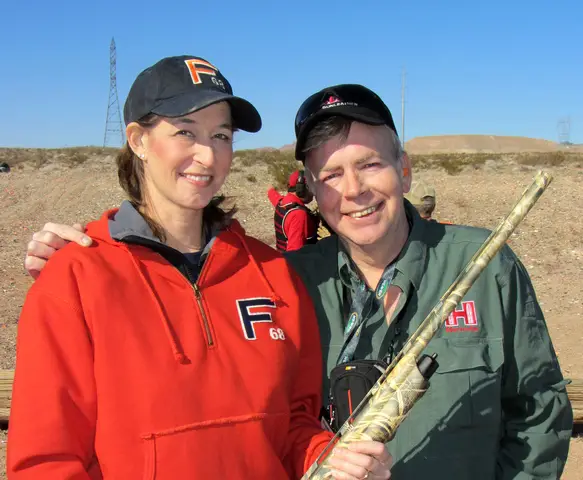 Above, Cristie Gates, exhibitionist and media manager, also know as "Super Cristie." Cristie loaned herself to Franchi, telling the world that she "Feels Right." Either Cristie is growing or I'm shrinking, not sure which. Had I the foresight to dig a proper Cristie-pit, I could be the next Alan Ladd or something. Cristie is holding a 12 gauge Franchi Affinity, a inertia actioned autoloader built in the Benelli-Urbino facility. Aside from the attractive price, it comes with an industry-leading seven year warranty.
Franchi in recent years has faded as a brand name. In general, the Franchi product I've used over the years has been wonderfully adequate, at best. Perhaps on the alloy 48-AL has achieved any type of following. For 2012, the Franchi product line is all-new, with the exception of the 48-AL which is currently offered in 20 and 28 gauge only.
The new Affinity autoloaders are a variant of the inertia action available in in 12 and 20 gauge. The published weights are actually slightly lighter than Benelli M2 ComforTech models, they come with 7 year warranties, and they are very aggressively priced at $850 MSRP for the black, $950 for the camo versions. Not only were they soft shooters as best as I could tell, but the triggers were surprisingly light and the 20 gauge was a lot easier to load through the magazine tube than M2 20 gauges. They are reportedly made at the Benelli Urbino facility, considered one of the most modern shotgun factories in the world. I was favorably impressed with both the 12 and the 20 gauge versions and I suspect they are going to be quite a hit.
The O/U models are light field guns, made in Italy by Bettinsoli . They include the Instinct SL, and alloy receiver model starting at 5.3 lbs. In 20 gauge, 5.6 lbs. For the 12 gauge. The Instinct L has case-colored steel receivers, with published weights at 6.1 lbs. for the 20, 6.3 – 6.4 lbs. for the 12. MSRP for the Instinct L is $1150.
As to the appeal of the Franchi Affinity MSRP, here is how it compares.
Beretta A400 Xplor UNICO KO, 12GA, 3.5"
$1,865.00
Beretta A400 XTREME UNICO KO, MAX4, 12GA, 3.5"
$1,840.00
Benelli Super Black Eagle II ComforTech® Realtree MAX-4®, 12-GA, 3-1/2",
MSRP $1799
Benelli M2 Field ComforTech® Realtree MAX-4®
$1469
Remington Versa Max® - Waterfowl
$1599
Browning Silver Hunter 3 in.
$1179.99
Browning Maxus 3-1/2" Realtree Max-4
$1599
Browning A5 Hunter
$1559
Franchi Affinity 12-Gauge 2-3/4" and 3" Realtree MAX-4®
MSRP $949.00
Full reviews to follow.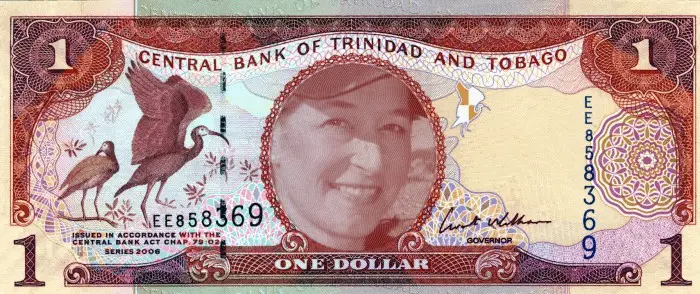 I can't say that a pile of these new "Cristi Gates Trindad dollars" will get you your new Franchi, but it is worth a try.
Copyright 2012 by Randy Wakeman. All Rights Reserved.
Custom Search

---
Custom Search